Back
Henri de Lorraine, Duc de Guise (1550–1588)
Circle of Antonio Abondio
(Riva del Garda, 1538 ‑ Vienna, 1591)
Circa 1566
Details
Oil and gold highlights on tondo‑form copper
On the reverse, the later scratched inscription Carolus Rex
In a round, engraved gilt bronze frame adorned with blue enamel cabochons on silver, Spain, circa 1620
---
D. 3 ¹⁵/₁₆ in.
Frame: D. 6 in (total H. 6 ⅝ in)
Provenance
France, collection particulière
Back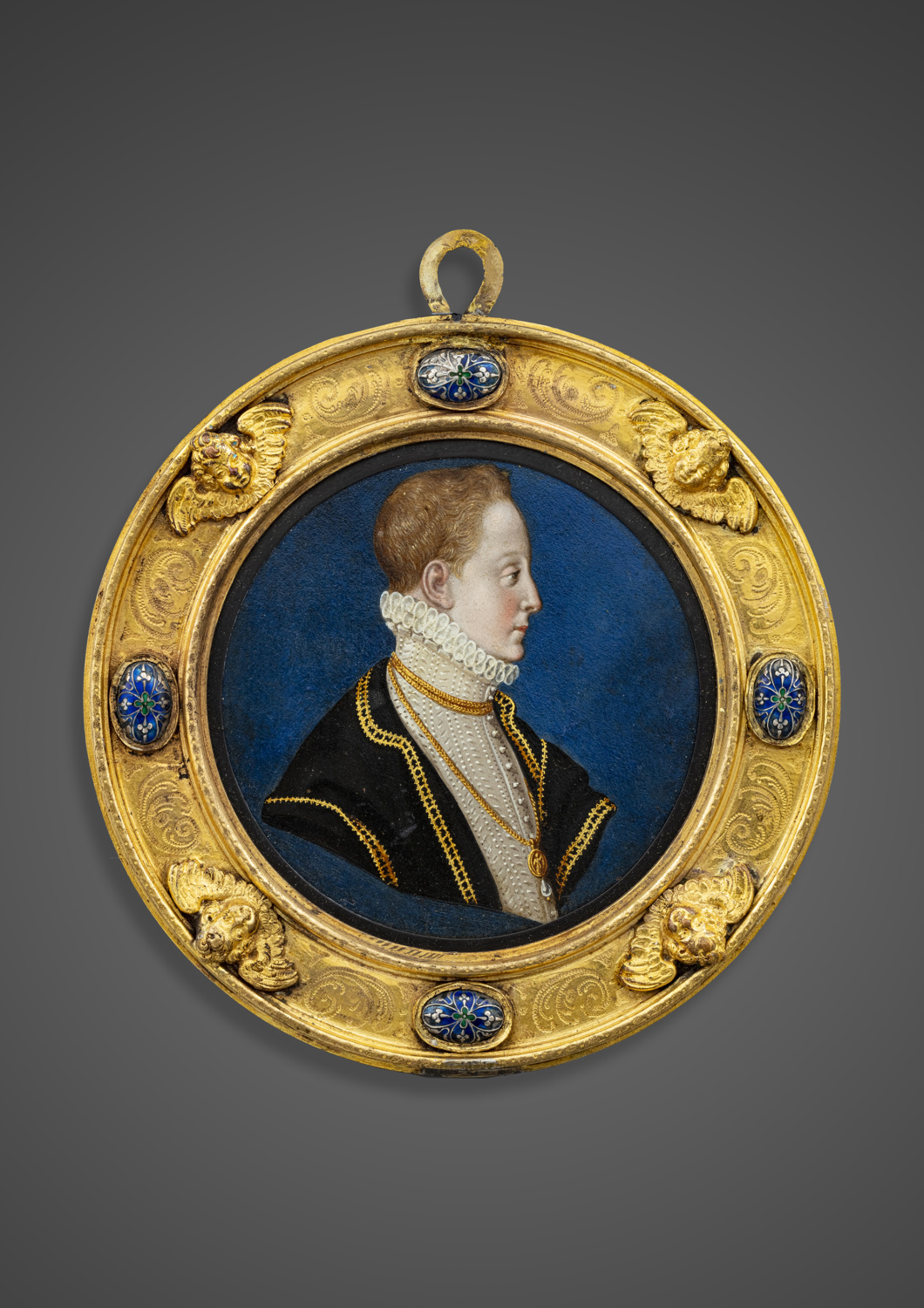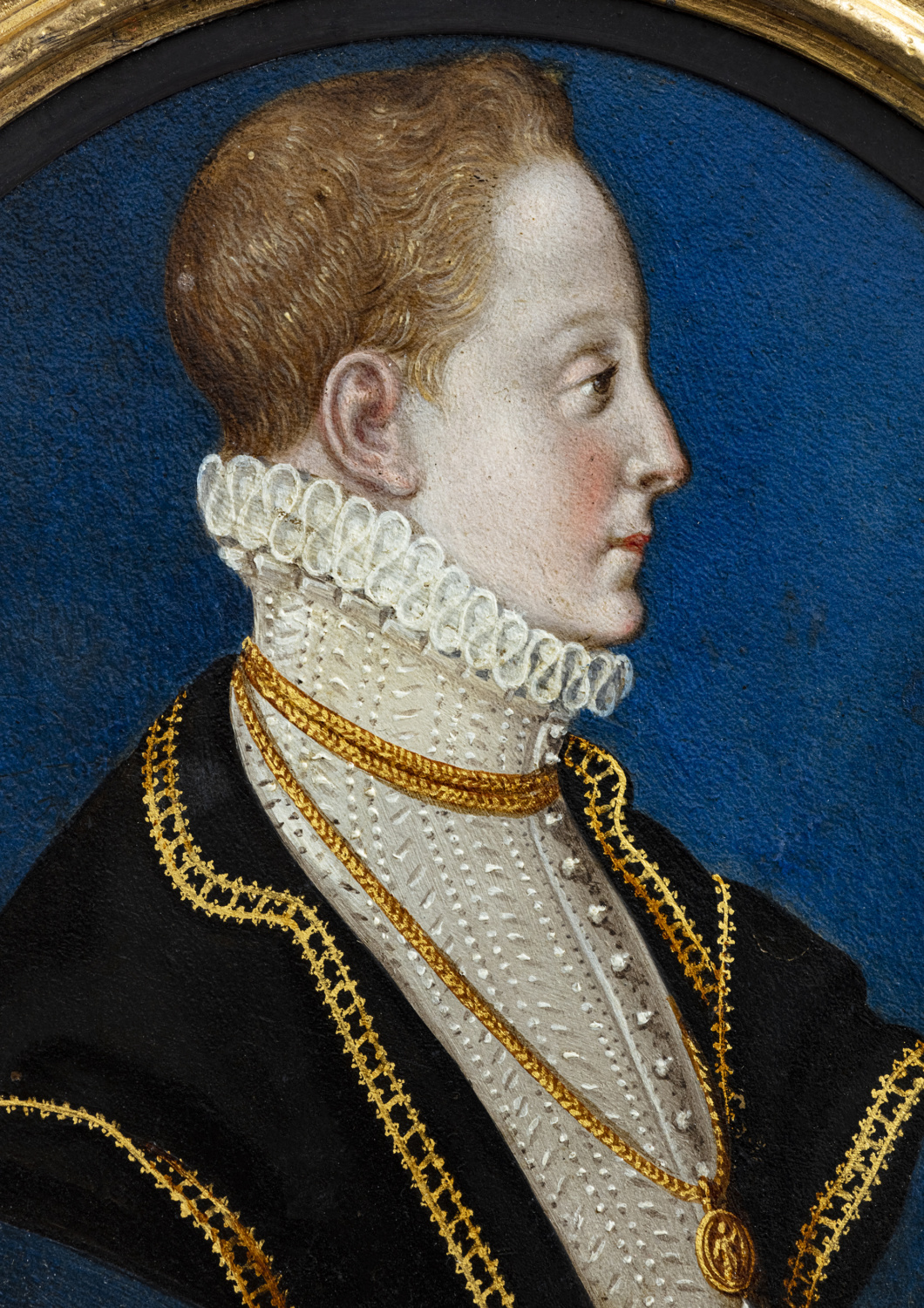 Henri de Lorraine, Duc de Guise (1550–1588)
Circle of Antonio Abondio
(Riva del Garda, 1538 ‑ Vienna, 1591)
Circa 1566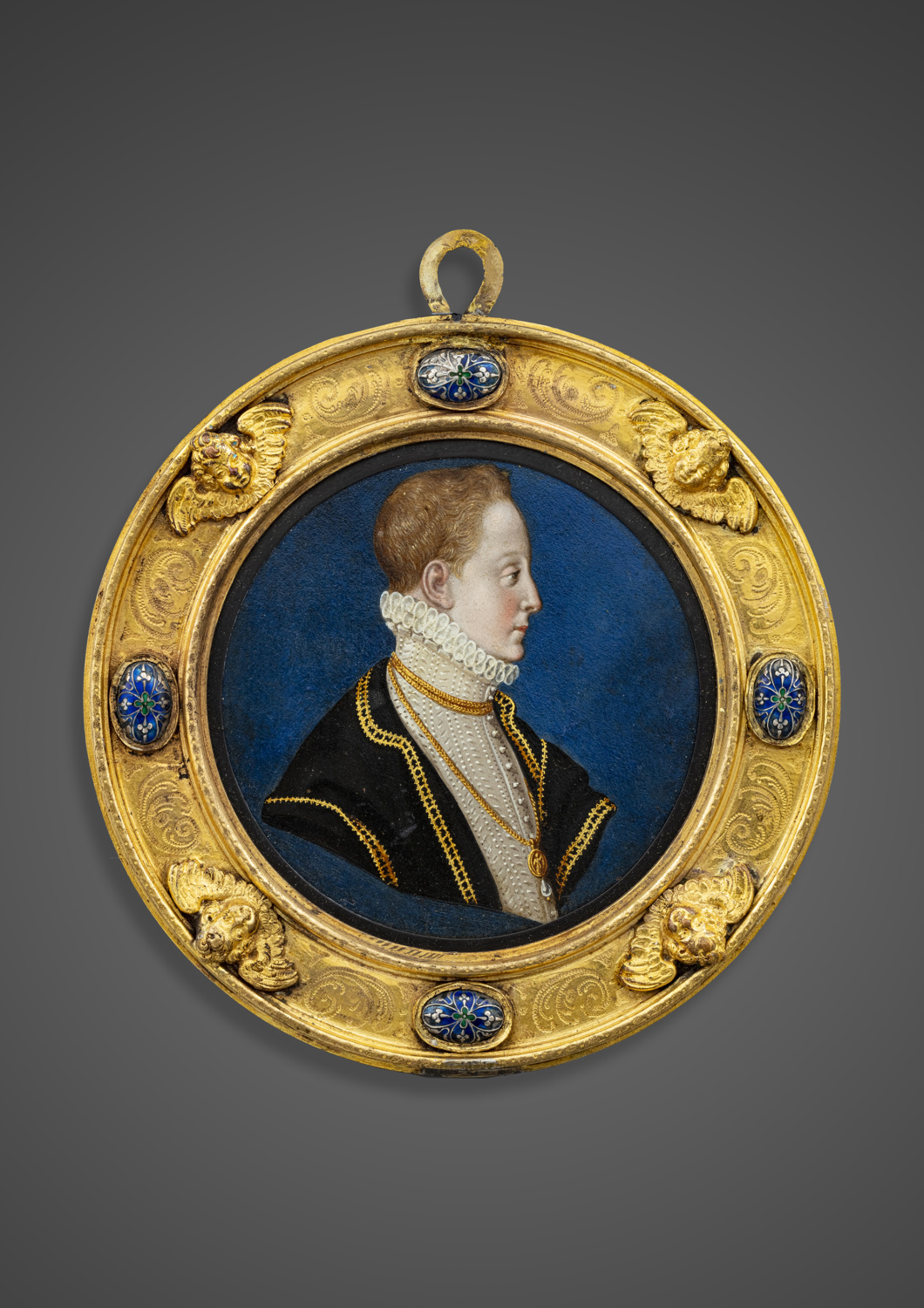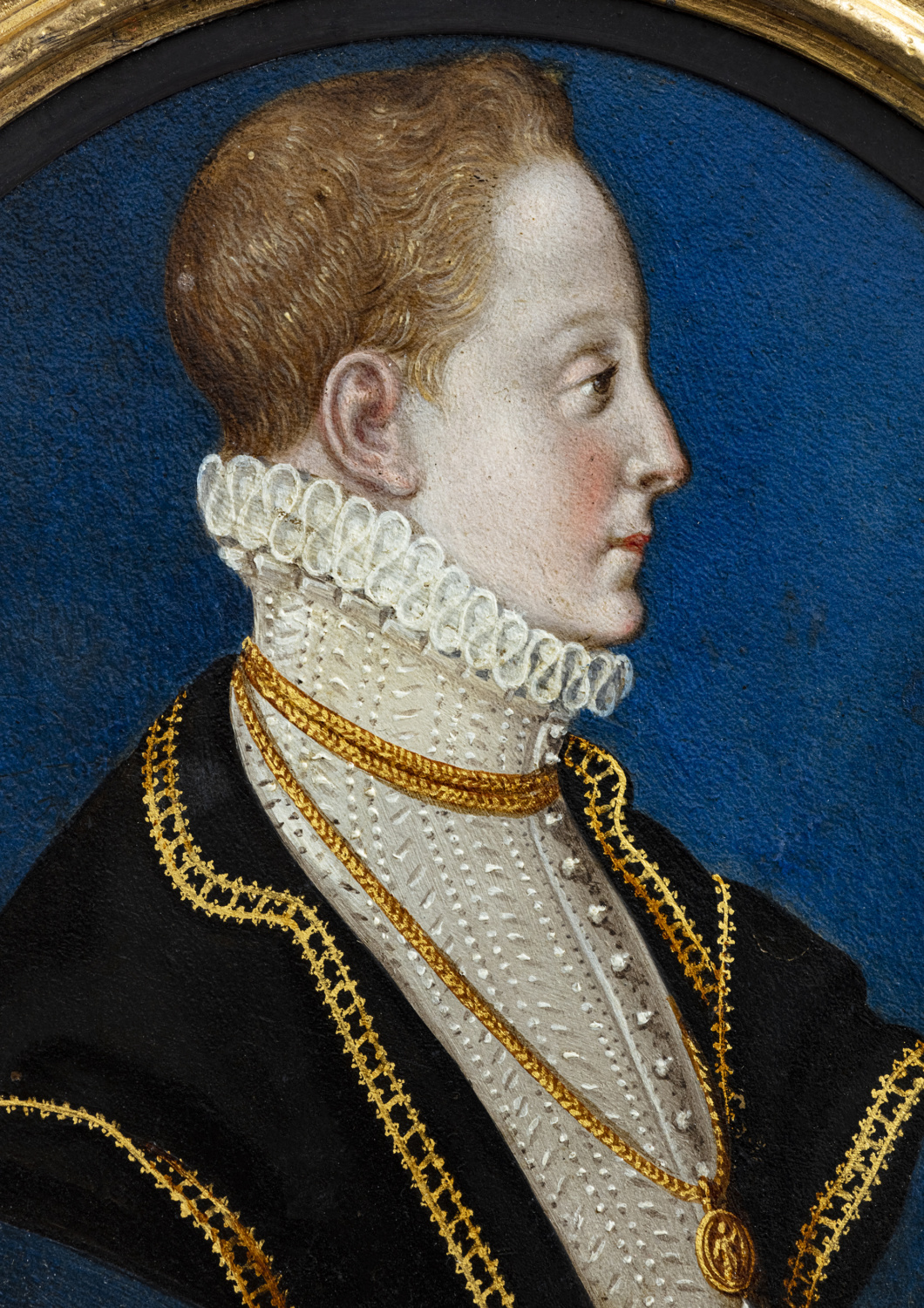 This portrait, at once a painting, a miniature and a medallion, is an exceptional piece with no known equivalent. The sitter is a youthful nobleman of around fifteen years of age dressed elegantly in the fashion of the mid-1560s. Who could guess that he is, in fact, the infamous Duc de Guise, known for his violent role in the Saint Bartholomew's Day massacre and his insatiable thirst for glory and power?
The remarkably delicate painting emphasizes the contrast between the subtle modelling of the features with their transparent shading, the golden highlights of the hair, the flat, geometrical treatment of the cape and the opaque background. The portrait, which reveals the sure hand of a mature artist who was used to working in miniature, was probably different from the artist's usual production, making the comparison with other works more difficult. The perfect mastery of the oil on copper technique would seem to indicate Flemish training, although the painter demonstrates his familiarity with very diverse traditions and trends.
He is, for example, able to blend the tight focus and profile view of the medals of de Leone and Pompeo Leoni, the blue backgrounds of Hans Holbein the Younger and François Clouet, the precision of Anthonis Mor, and the sculptural quality of Bronzino. He was almost certainly a court artist who knew how to satisfy a sophisticated and demanding princely clientele that desired lavish, perfectly staged, and complex works featuring multiple allusions and subtle cross-referencing.