Details
Oil on panel, signed and dated: Er[e]stu oct….fe. anno 1674
---
With frame: 79.4 × 60.3 cm (21 ¼ × 23 ¾ in.)
Without frame: 65 × 54 cm (25 ⅝ × 21 ¼)
Exhibition
La Nature Morte, Brussels, Palais des Beaux‑Arts, 1929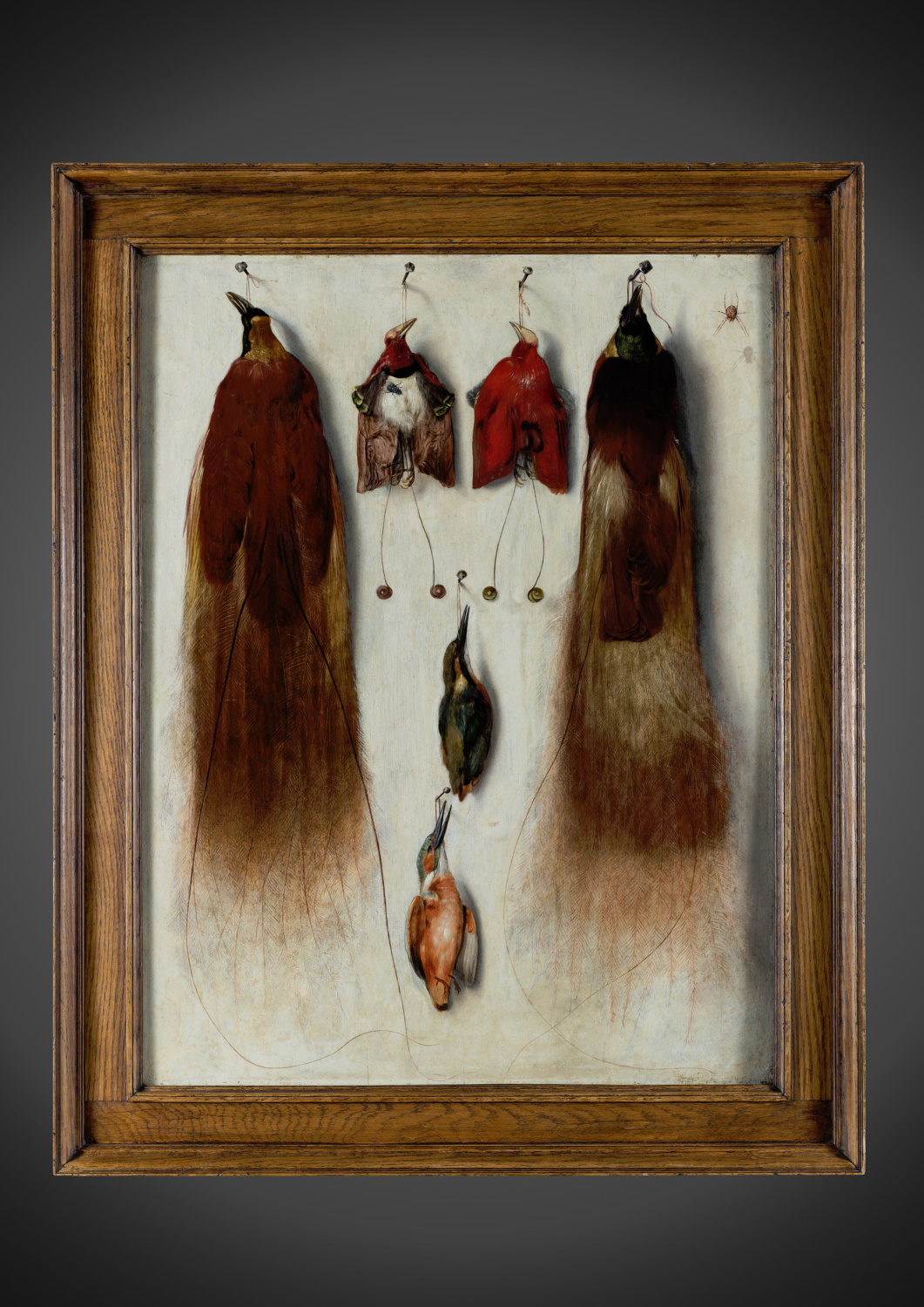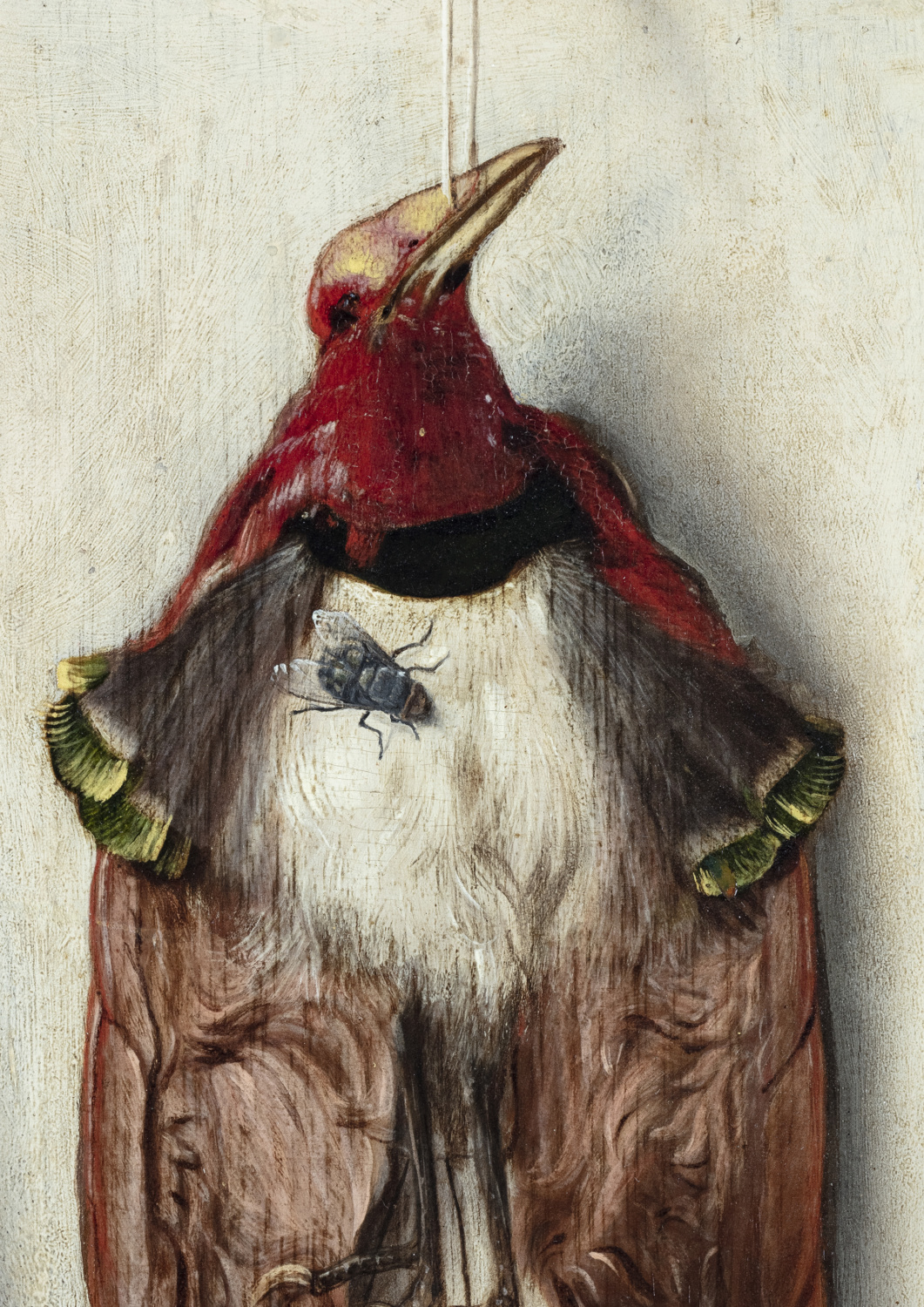 This still life and trompe l'oeil, combining artistic virtuosity, evidenced by the quality of the feathers, and scientific curiosity, evidenced by the symbolic virtues of the subject (birds that illustrated the contemporary taste for exoticism and naturalia), is designed to impress the viewer while inviting contemplation. The pictured kingbirds are an aggressive species from the Americas. One of the oldest illustrations of this species is found in the book 'Exoticorum Libri Decem' (1605) by Carolus Clusius who, living in Leiden, could easily study the specimens arriving by boats in the Netherlands.
Paradise birds were prized by collectors and considered a natural wonder. They were difficult to find and exceedingly costly. The Dutch delegation to Constantinople, in 1613, offered birds of paradise to Sultan Ahmed I, illustrating the value bestowed on these illustrious birds. The species represented is the great bird-of-paradise (Paradisaeaapoda) living in the forests of New Guinea, the Aru Islands, and Indonesia. It was described in countless books of natural history over the centuries and was closely linked to the predilection for natural curiosity and distant lands.
The work is signed by Ernestu Oct…; however, the identity of the artist remains unknown and even his name is incomplete. Other artists made similar compositions, such as Zacharius Wehme (1558–1606) and a work by his hand kept in the Staatliche Kunstsammlungen in Dresden is very close to our painting.