Back
Pair of two-light gilt bronze wall sconces
with dolphins and fleur-de-lys trophies
Paris, circa 1770‑1774
Details
H. 50 cm (19 ¾ in.); W. 22 cm (22 5/8 in.); D. 13.5 cm (5 ¼ in.)
Provenance
Sir Richard Wallace (1818‑1890)
---
Lady Wallace (1818‑1897)
---
By inheritance, Sir John E. A. Murray Scott (1847‑1912)
---
Inventoried rue Lafitte in 1912: "Two small sconces with two lights, in gilt bronze, adorned with garlands, trophies of flags, and dolphins (Louis XVI period) estimated four thousand francs."
---
Baron Henri de Rothschild (1872‑1947)
Bibliography
Castelluccio (Stéphane), L'éclairage, le chauffage et l'eau aux XVIIe et XVIIIe siècles, Gourcuff ed., 2016, p. 52, ill.
Back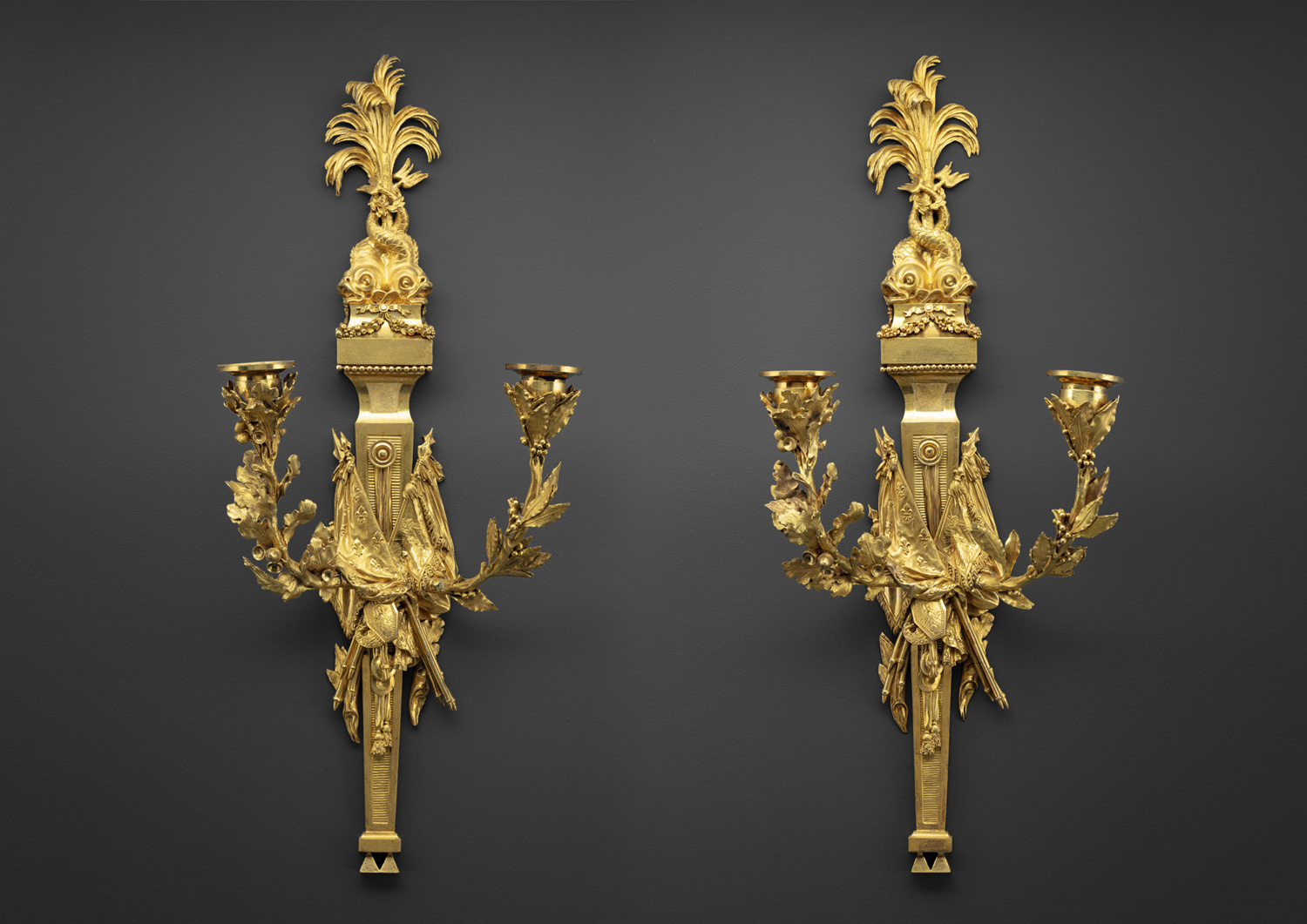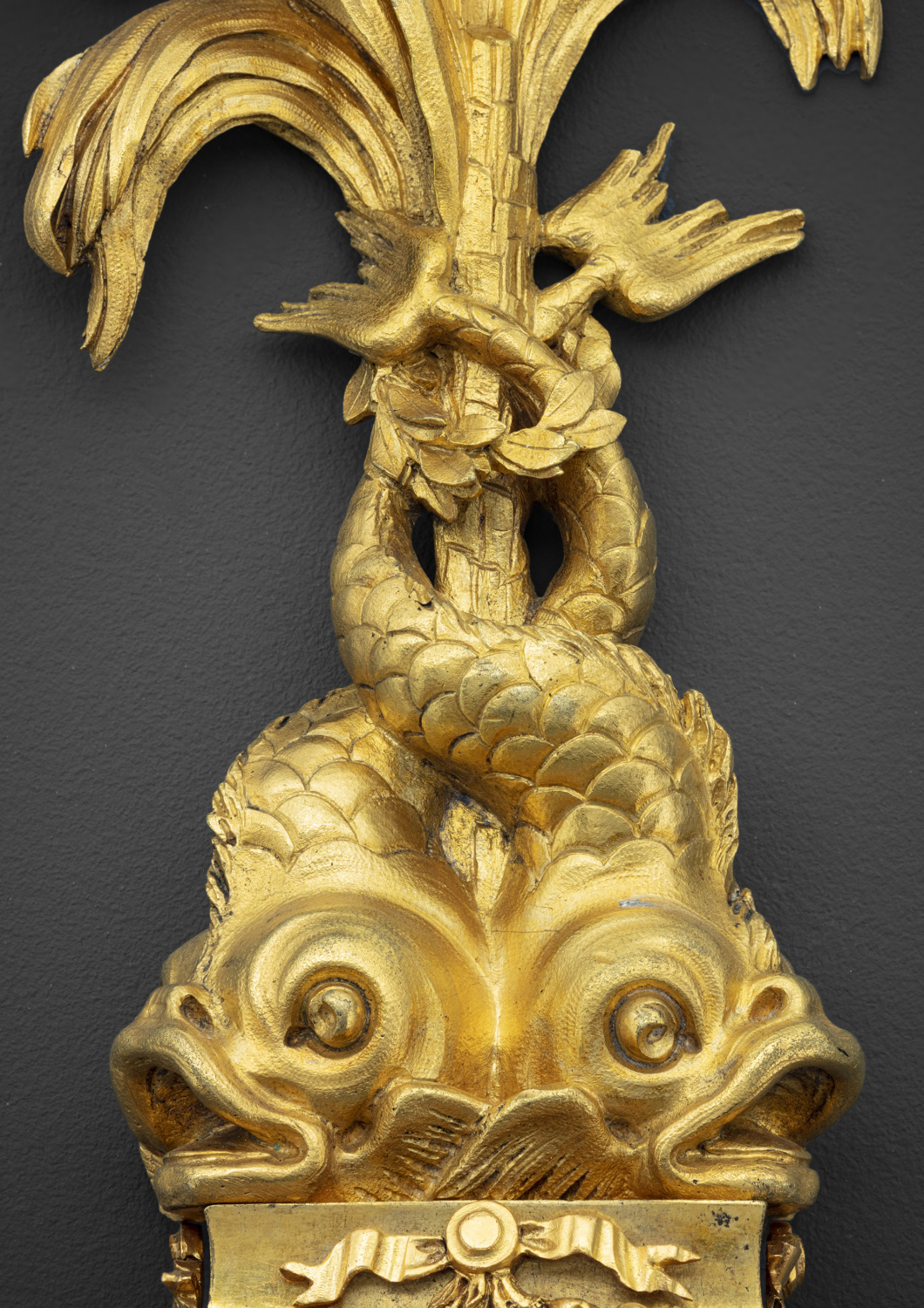 Pair of two-light gilt bronze wall sconces
with dolphins and fleur-de-lys trophies
Paris, circa 1770‑1774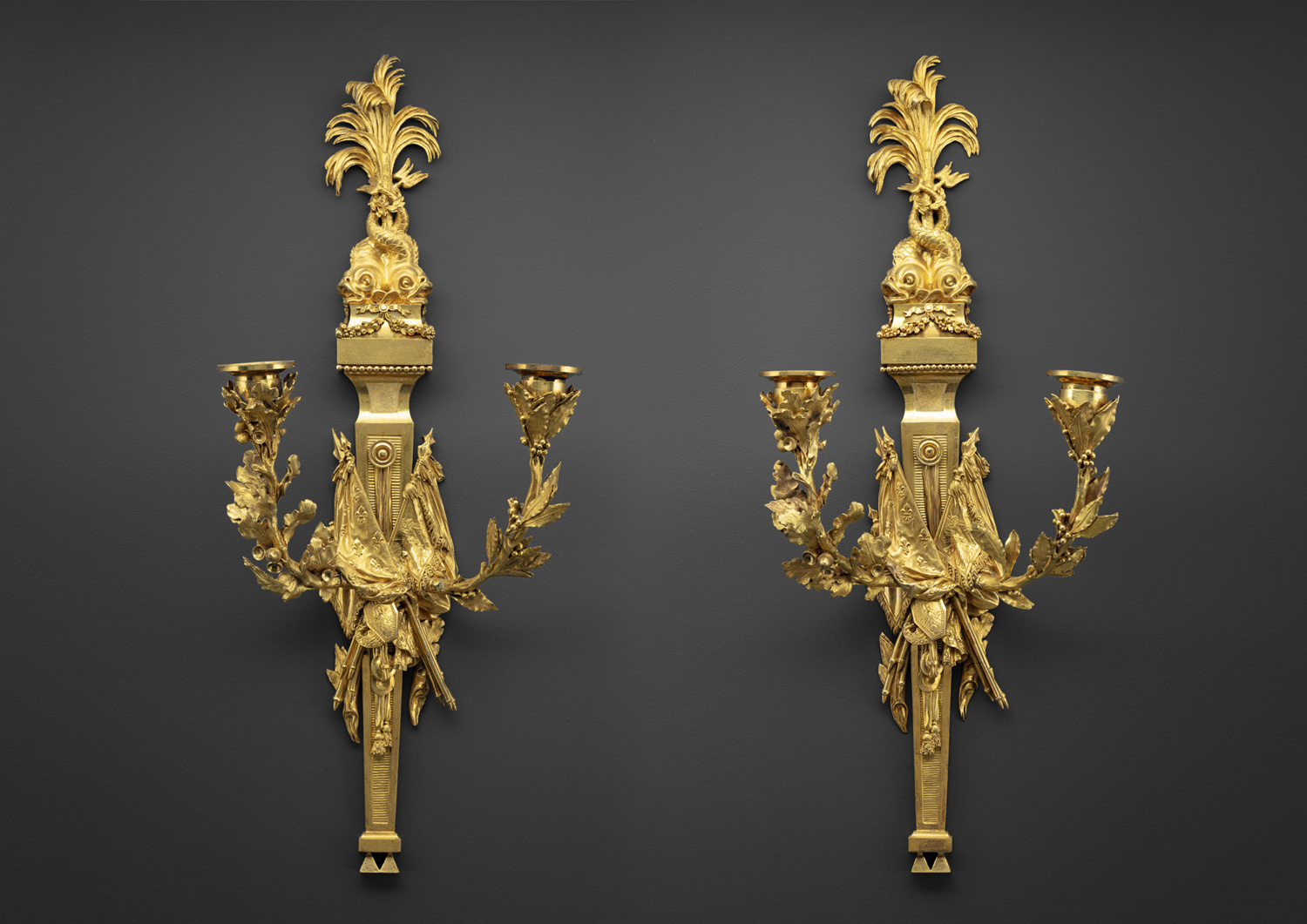 These wall lights, of which only two other comparable pairs are known, bear the attributes of the Dauphin, the future Louis XVI. One of the crossed flags decorated with fleurs-de-lys contains the initials "L.A" for his name, Louis-Auguste. They must therefore have been made sometime between the death of his father the Dauphin Louis in 1765, and his ascent to the throne in 1774.
While it has unfortunately not been possible to trace the original commission, these wall lights nevertheless clearly relate to a drawing by Jean-Louis Prieur, one of the most illustrious bronze casters of the Neoclassical period, for a chandelier featuring military attributes and laurel-branch arms, today in the Paris Musée des Arts Décoratifs.