Back
A precious miniature clock in its original case
Dresden, circa 1720
Attributed to Johann Heinrich Köhler (1669‑1736)
Details
Silver‑gilt, silver, gemstones, carnelian, polychrome enamel
---
13, 7 cm (5 ²⁵/₆₄ in.); W. 7, 5 cm (2 ⁶¹/₆₄ in.); D. 6, 5 cm (2 ⁹/₁₆ in.)
Provenance
John Pierpont Morgan Jr (1867‑1943)
---
His sale, Parke Bernet, New York, part II, 22‑25 March 1944, lot 609, ill.
Exhibition
Der Dresdner Hofjuwelier Johann Heinrich Köhler, Dinglinger schärfest Konkurrent, Staatliche Kunstsammlungen Dresden, Green Vaults, décembre 2019‑mars 2020, h. c.
Back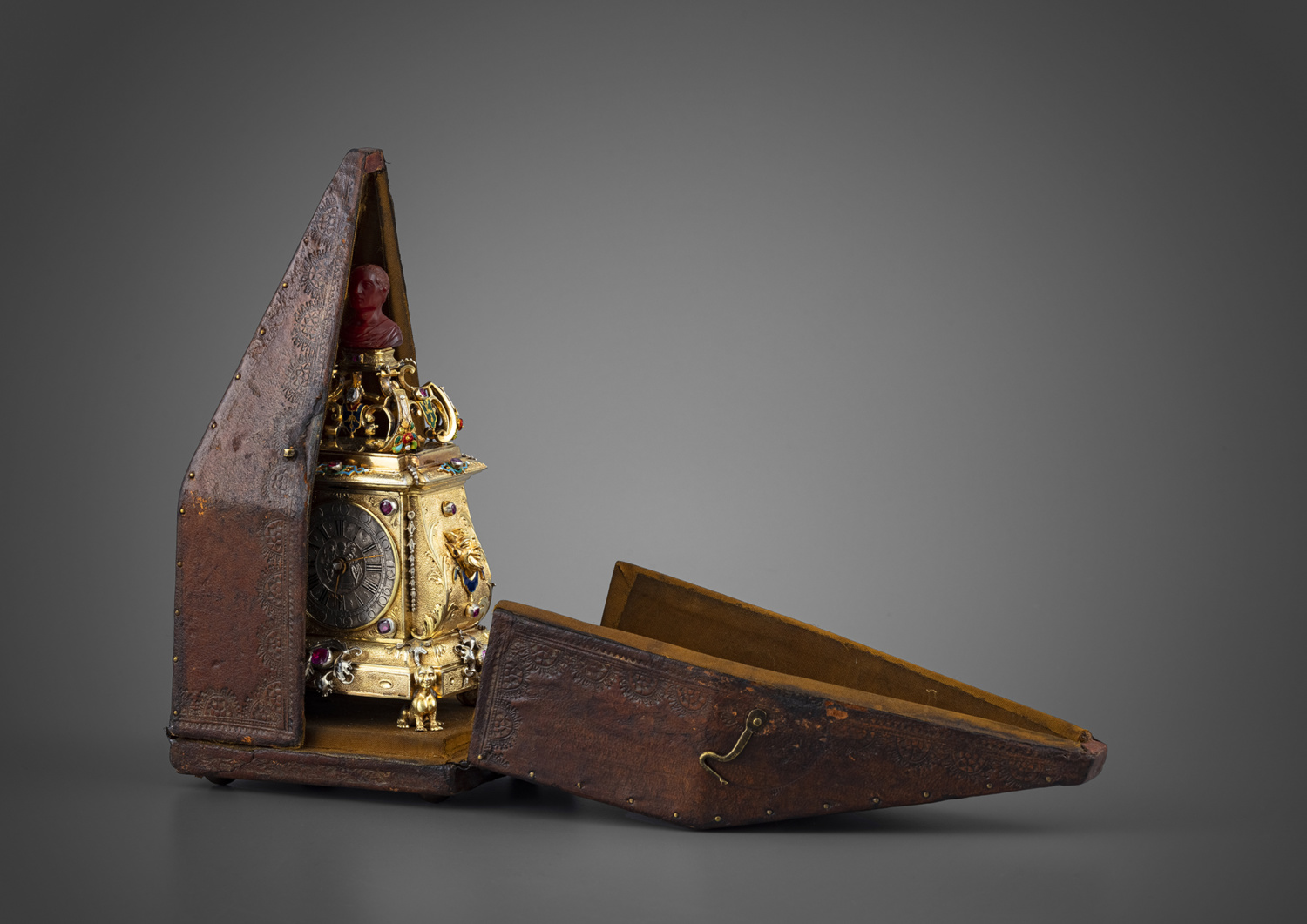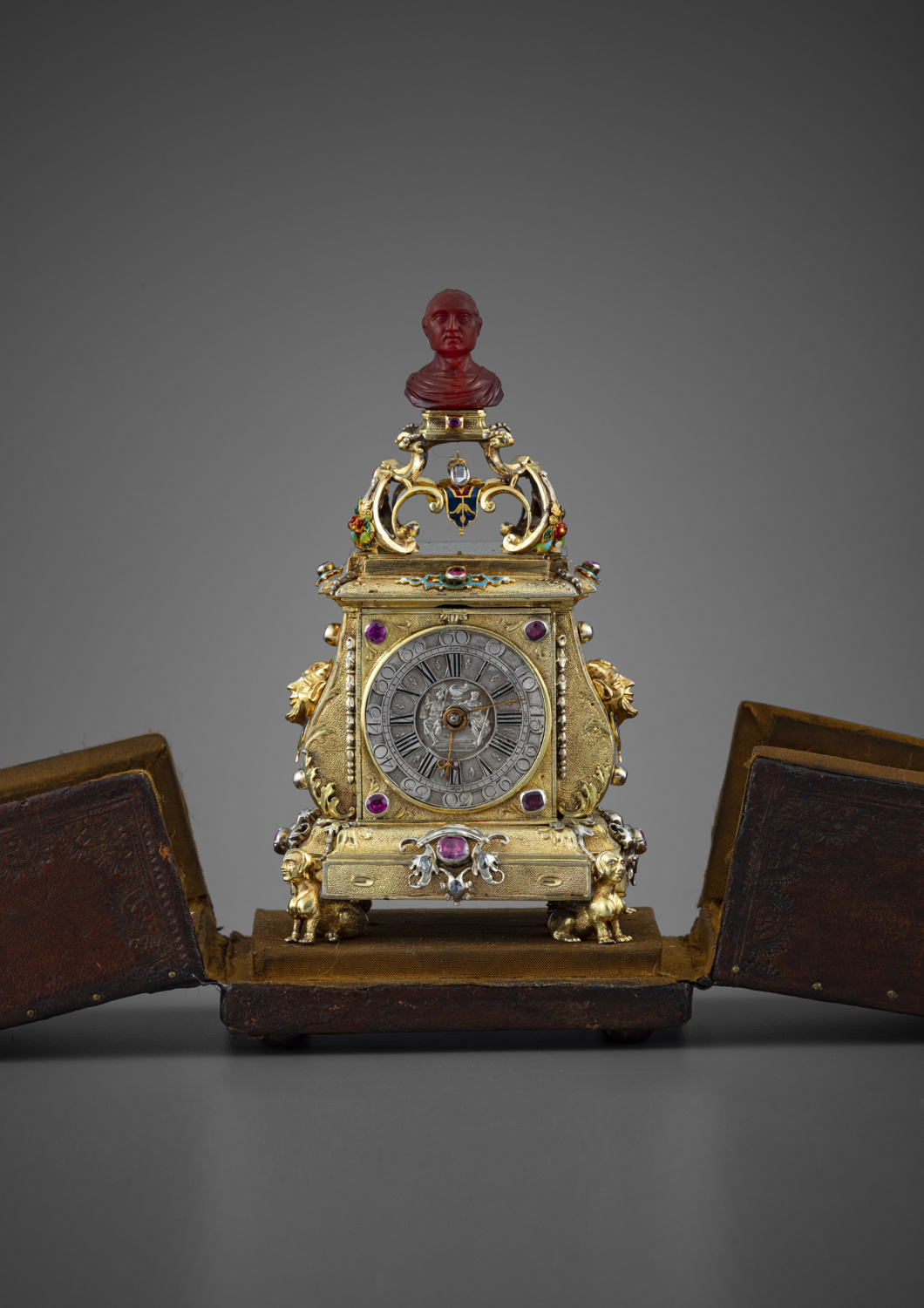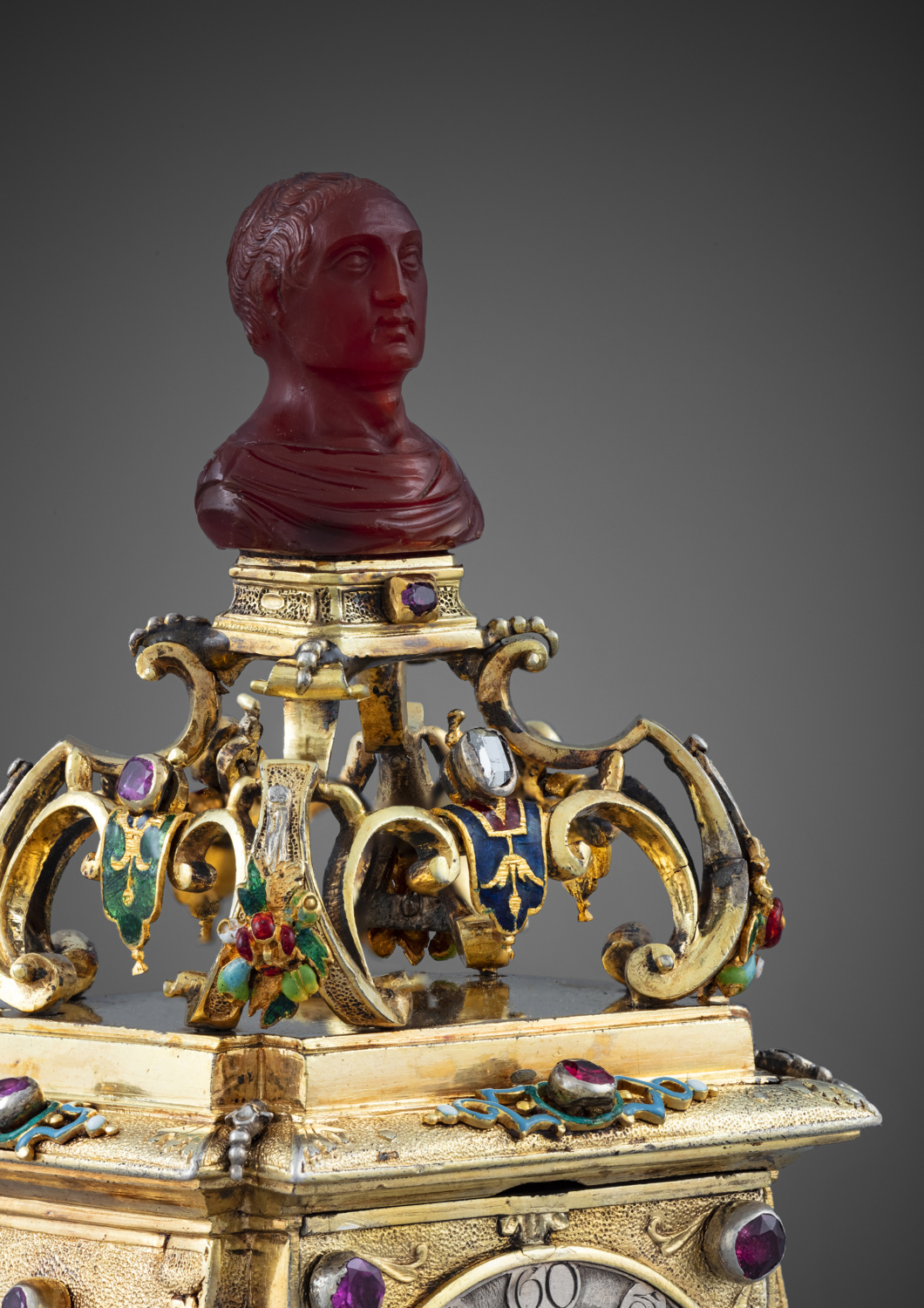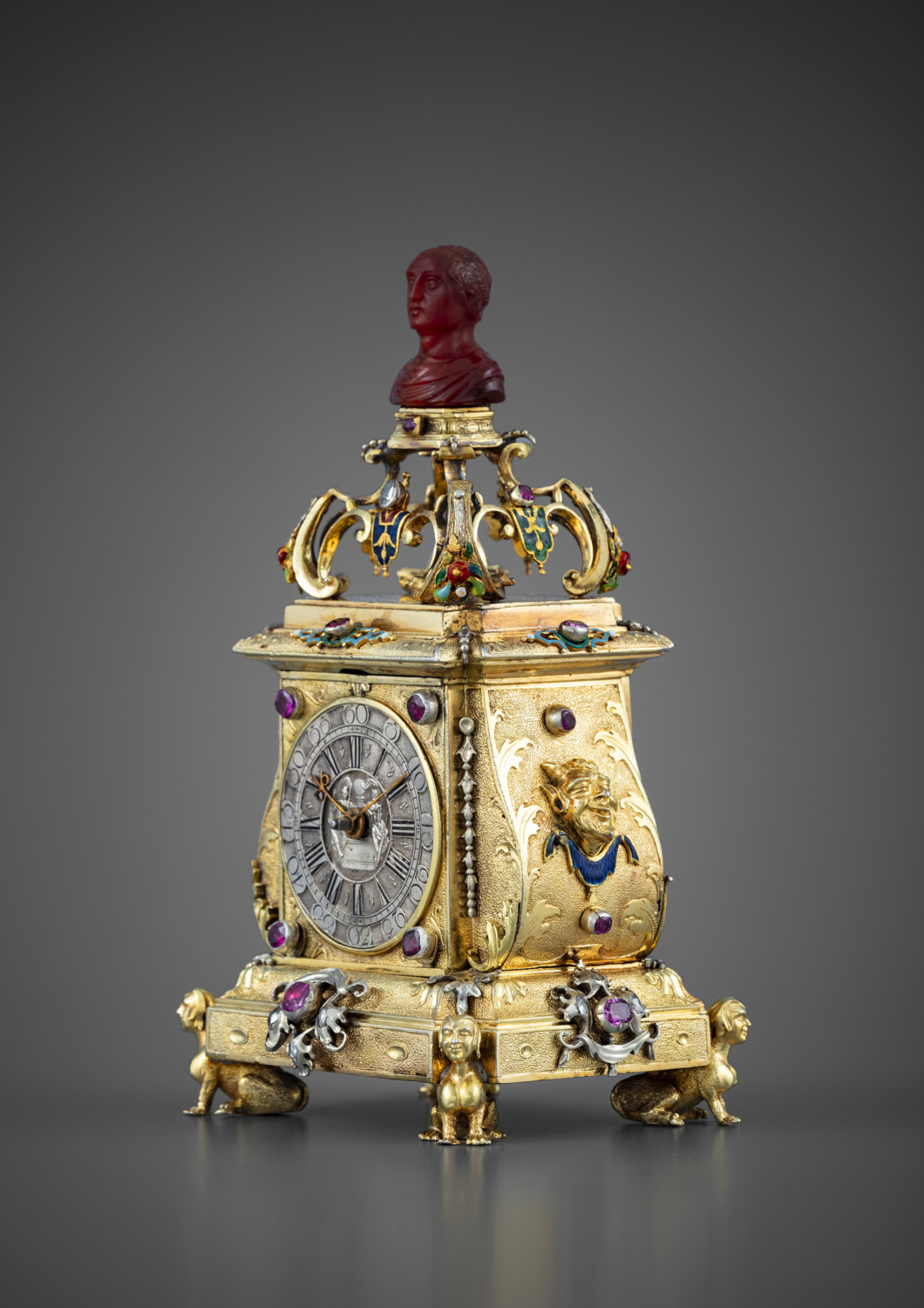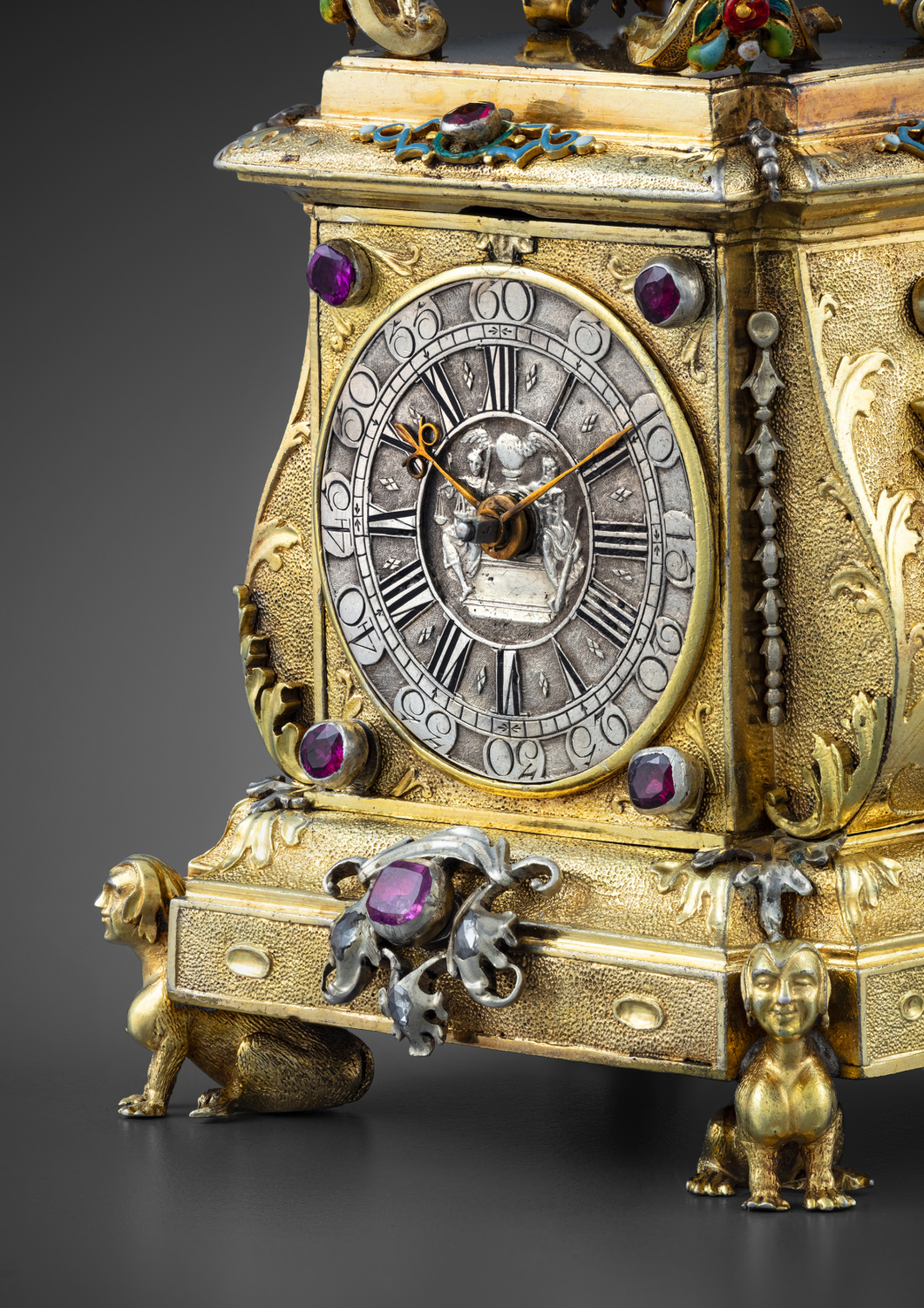 A precious miniature clock in its original case
Dresden, circa 1720
Attributed to Johann Heinrich Köhler (1669‑1736)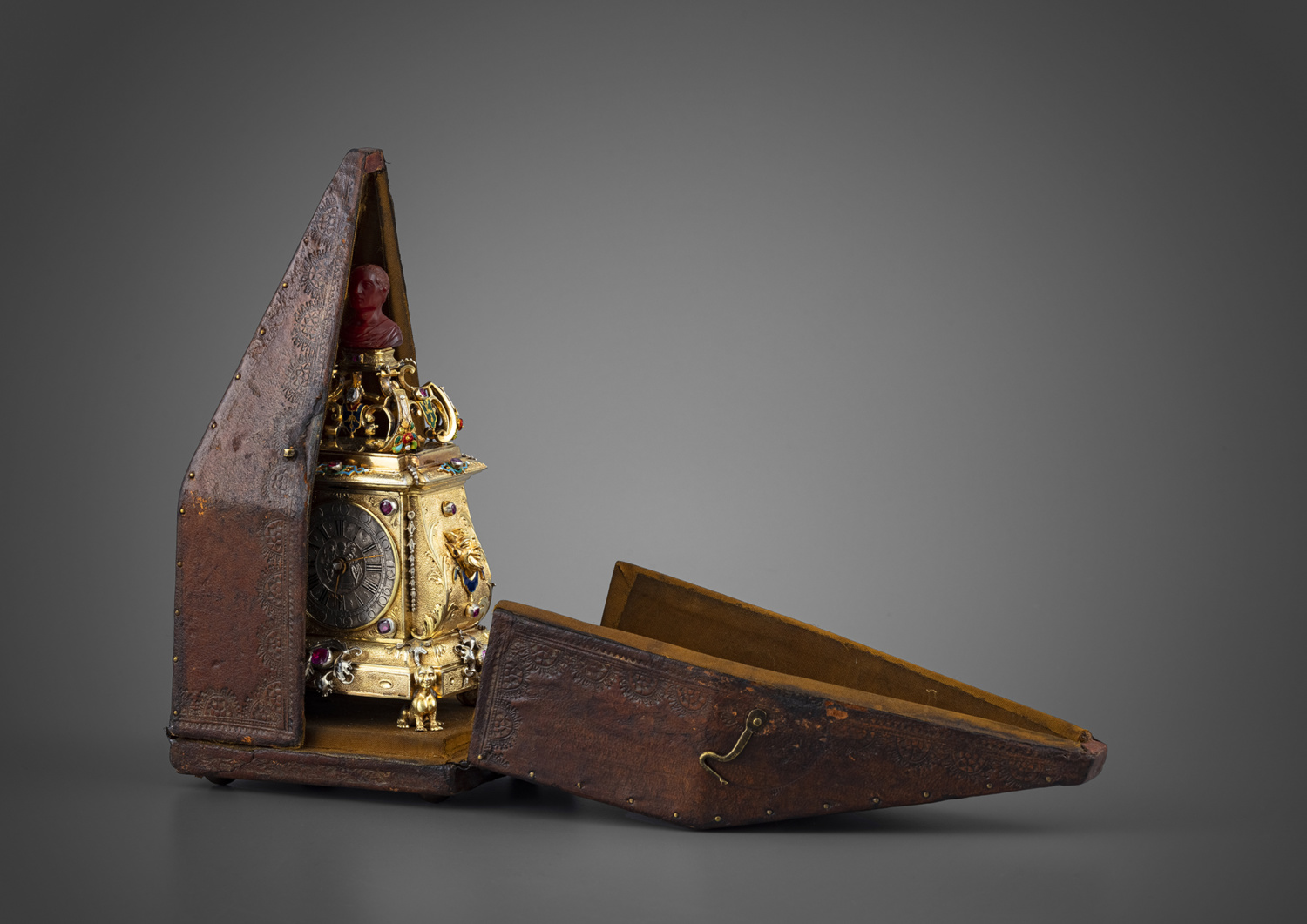 This small jeweled clock, in its original leather case, is the work of one of the most extraordinary artists of Augustus the Strong's court: Johann Heinrich Köhler (1669–1736). Köhler was undoubtedly one of the best artists working for Augustus, yet he has long stood in the shadow of his more famous contemporary Johann Melchior Dinglinger (1664–1731).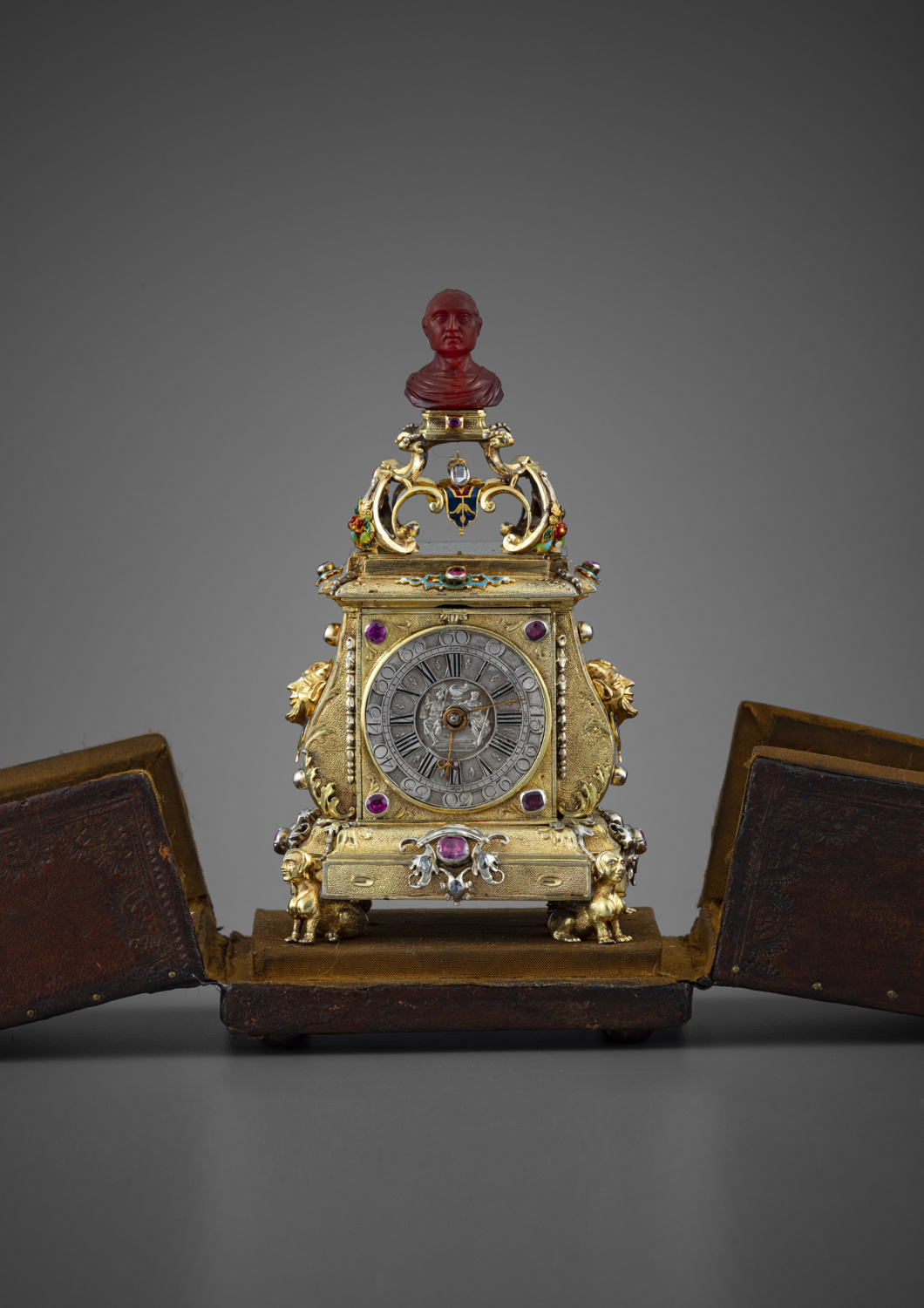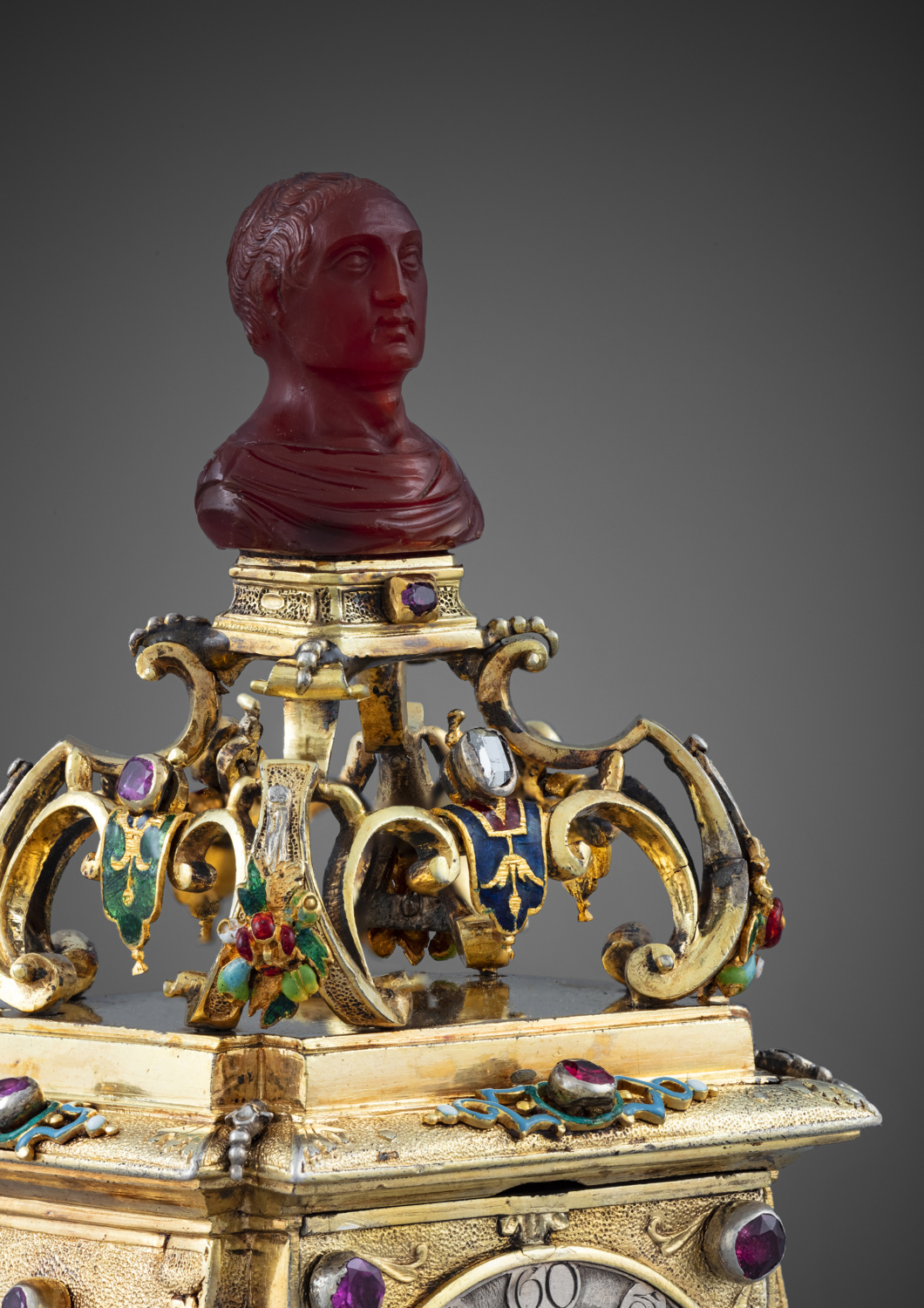 He was a prolific artist who created eccentric artworks made of pearl, ivory, enamel and refined mounts. He not only left behind several other ornate clocks which, like the present one, were adorned with jewels and precious stones, but would adapt and complete existing works from the Grünes Gewölbe with an incredible imagination.