Details
Bronze with brown and black patina
---
H. 48 cm (19 in.); L. 37 cm (14 ½ in.); D. 28,5 cm (11 ¼ in.)
Provenance
Probably Borri Collection, Florence, circa 1750
---
European aristocratic collection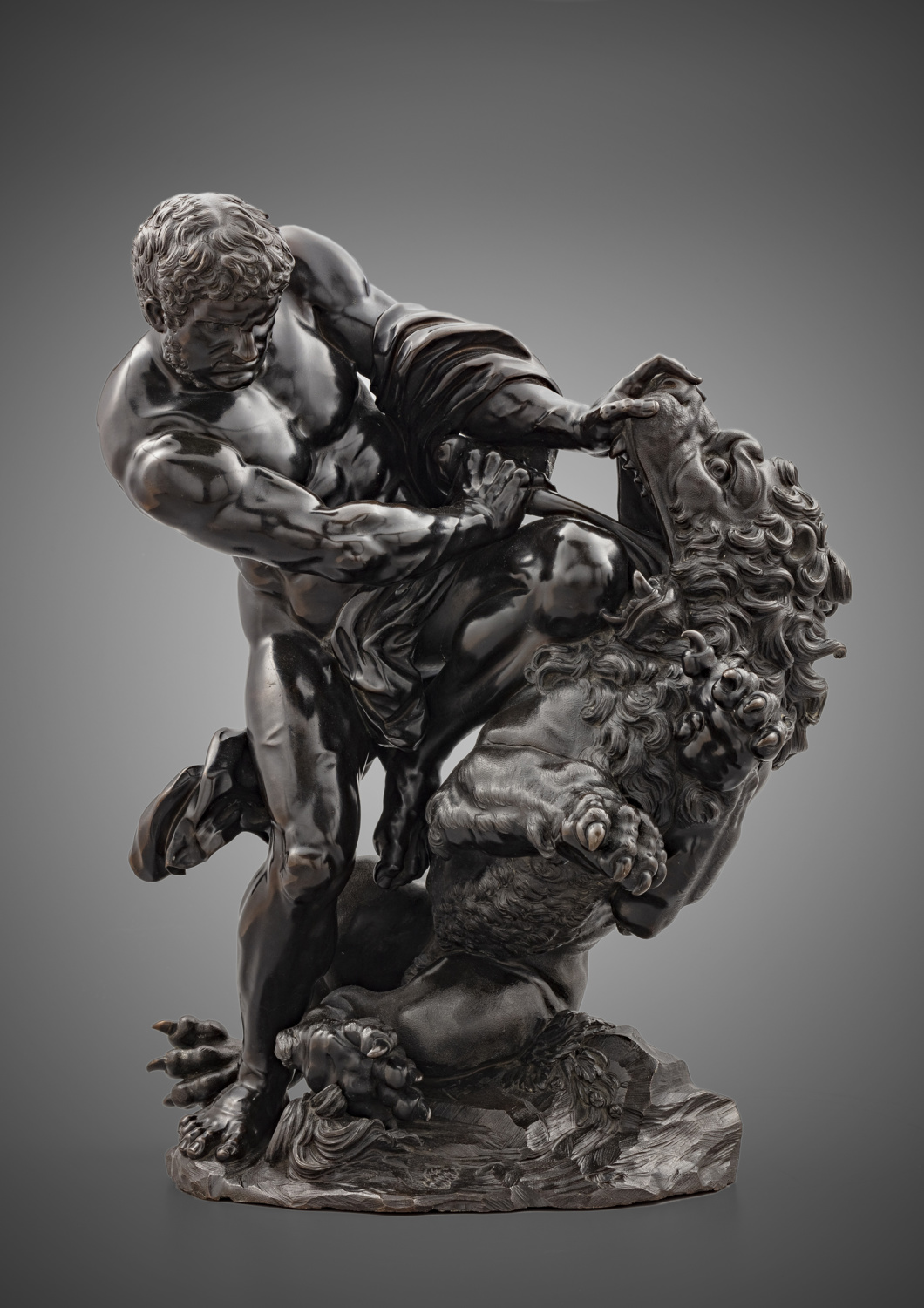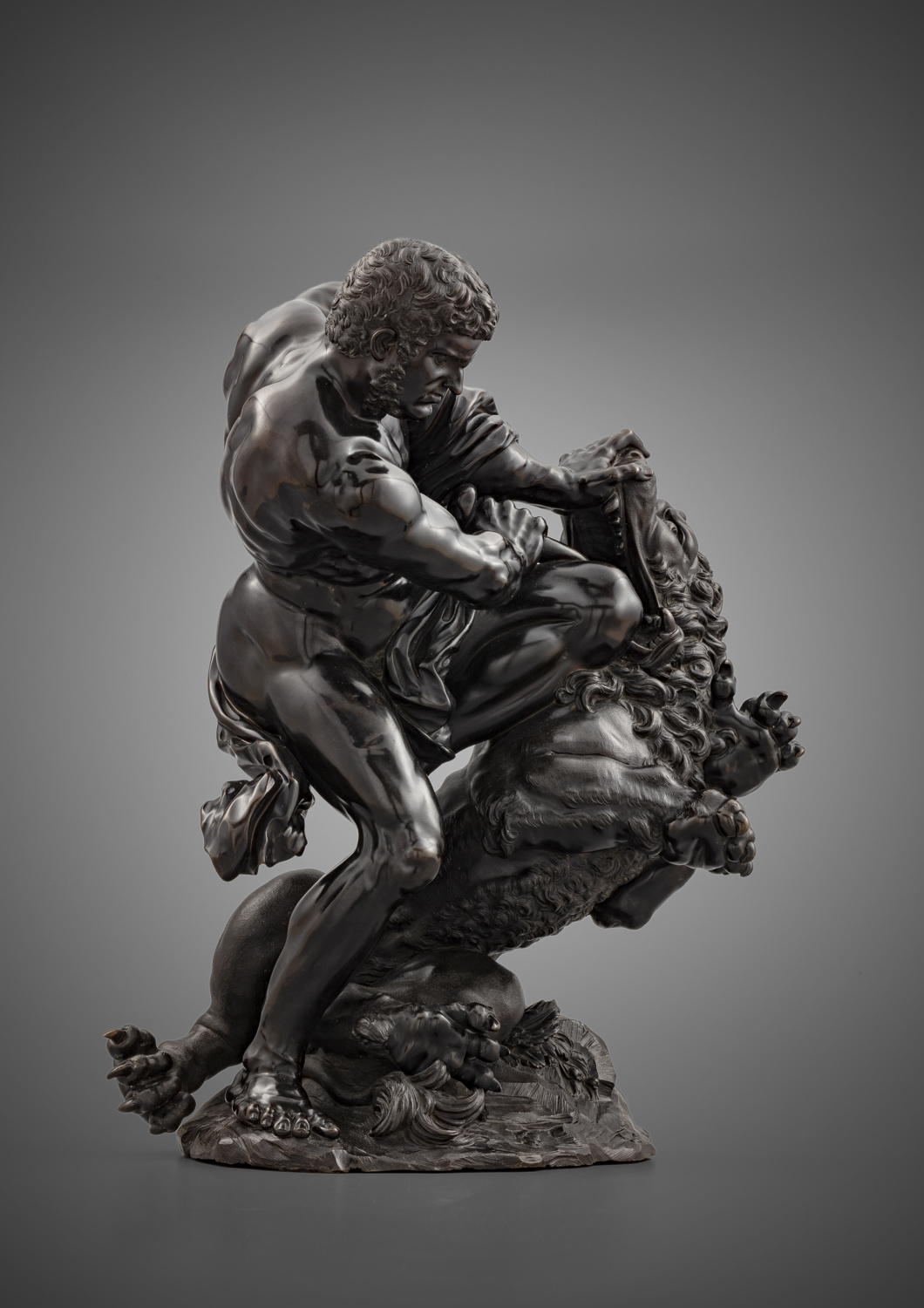 The monumentality of this very rare bronze, of which only one other example is recorded, as well as the extensive and particularly expert use of the chisel and the matte punch to create a highly pictorial surface with different textures, are characteristic of Giuseppe Piamontini.
Eighteenth-century sources confirm the Piamontini attribution, though the group is sometimes erroneously identified as Hercules and the Lion and possibly paired with another group, a seated Hercules and Cerberus also by Piamontini. On October 31, 1713, Piamontini was paid by the Templi family for four bronzes including "Sansone che sbrana il leone (Samson slaying the lion)".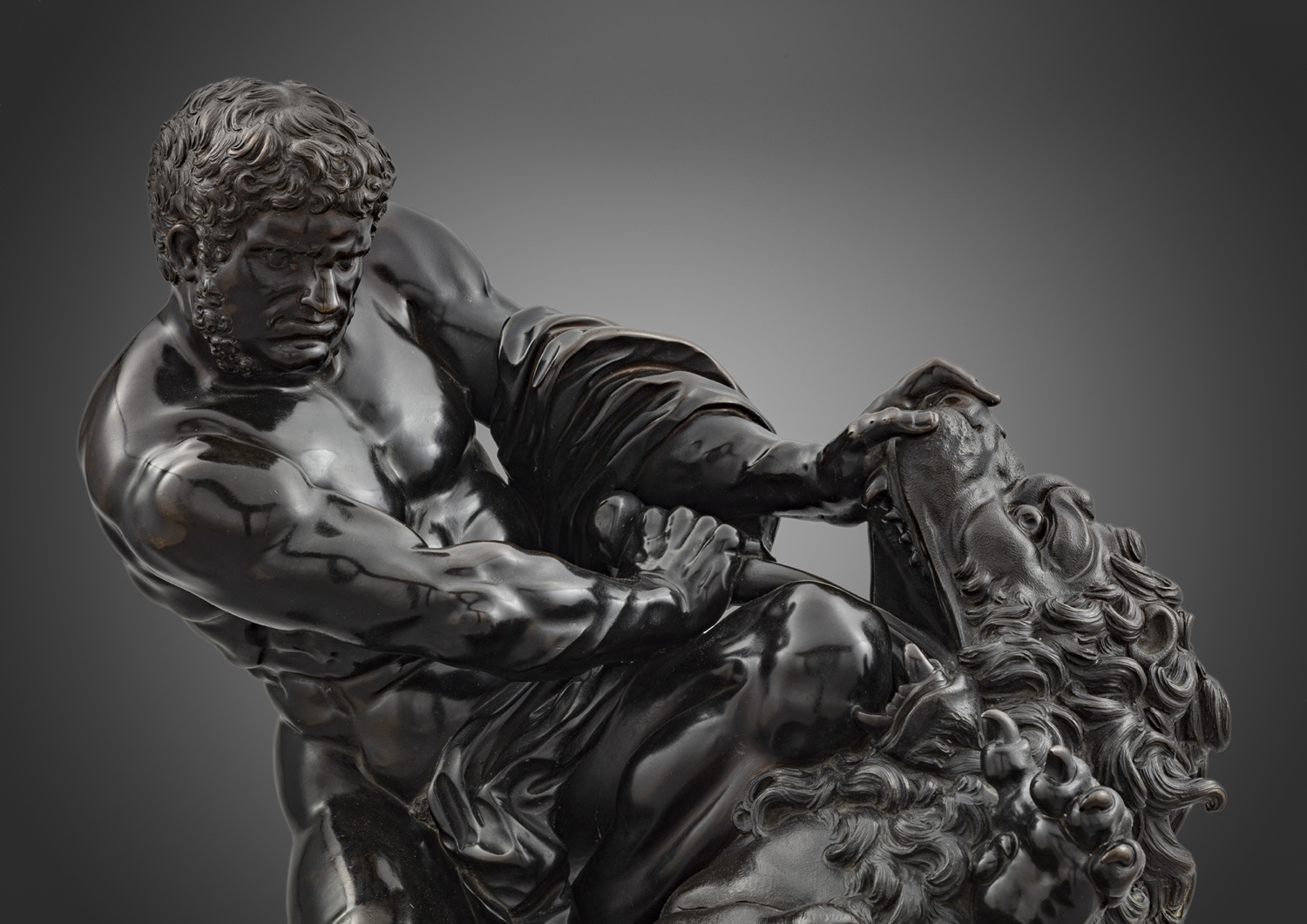 The present model can be found in the mid-18th-century inventory of models made for the Ginori porcelain factory founded in 1737 by Carlo Ginori, in Doccia, near Florence. Cast in wax from the sculptor's original molds, the models allowed the Doccia manufacture to produce sculptures in porcelain. In the undated inventory, the present group and his pendant are described as: "Due gruppi, Ercole che sganascia il leone, del Piamontini, con sue forme. Il secondo altro Ercole sedente del Piamontini". According to the Doccia inventory, it is likely that Piamontini cast these two models in bronze so as to form a pair. Moreover, a pair of biscuit porcelains is housed in the Richard Ginori Museum, Doccia.