Back
A miniature roman chalcedony head mounted on an enamelled gold bust
The Roman head: late 1st ‑ early 2nd century AD
The bust: Italy, 16th century
details
H. head: 2 cm (0 ²⁵/₃₂)
H. total: 9 cm (3 ³⁵/₆₄)
provenance
Baron Gustave de Rothschild, Paris (1829‑1911)
---
Thence by descent
Back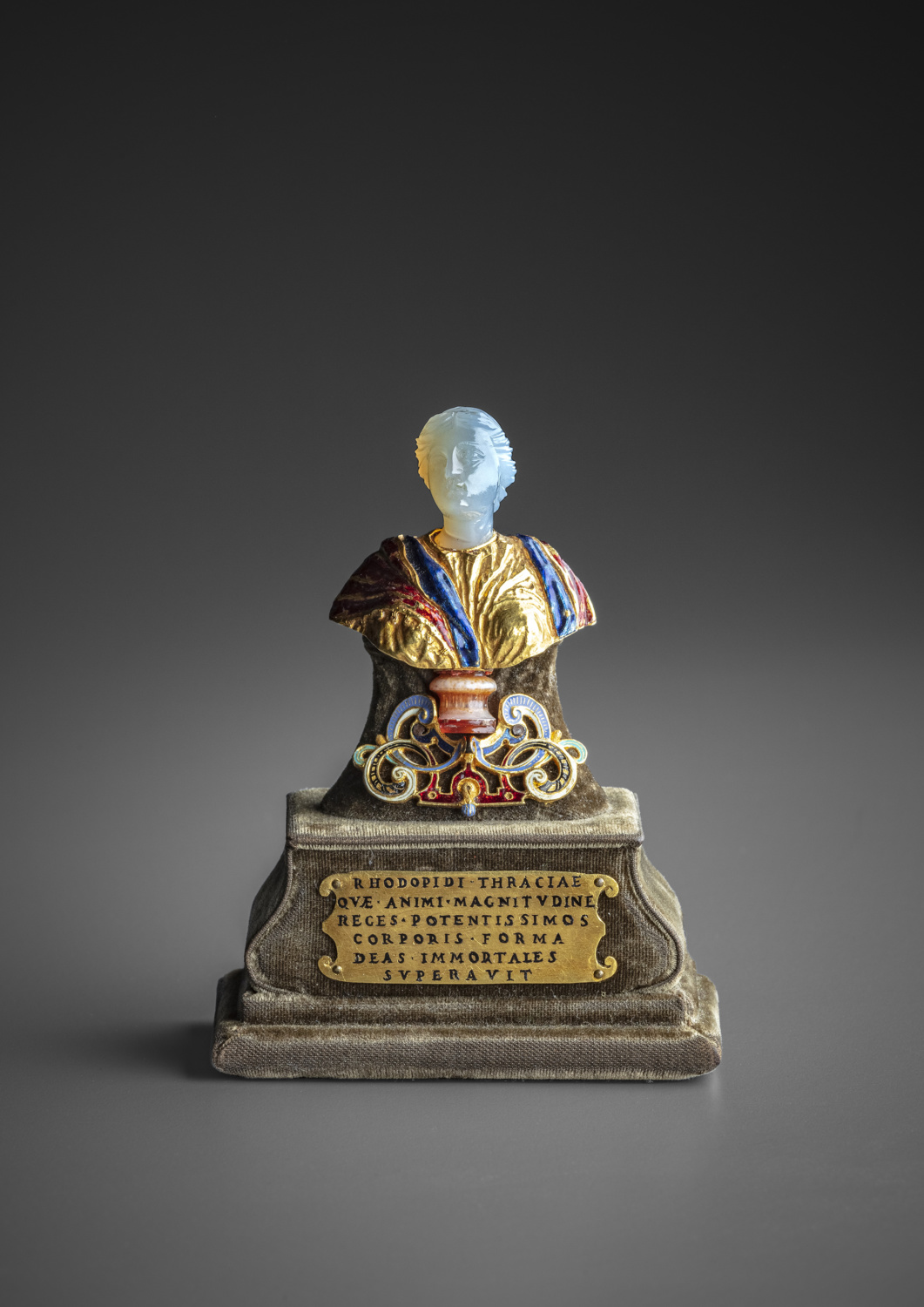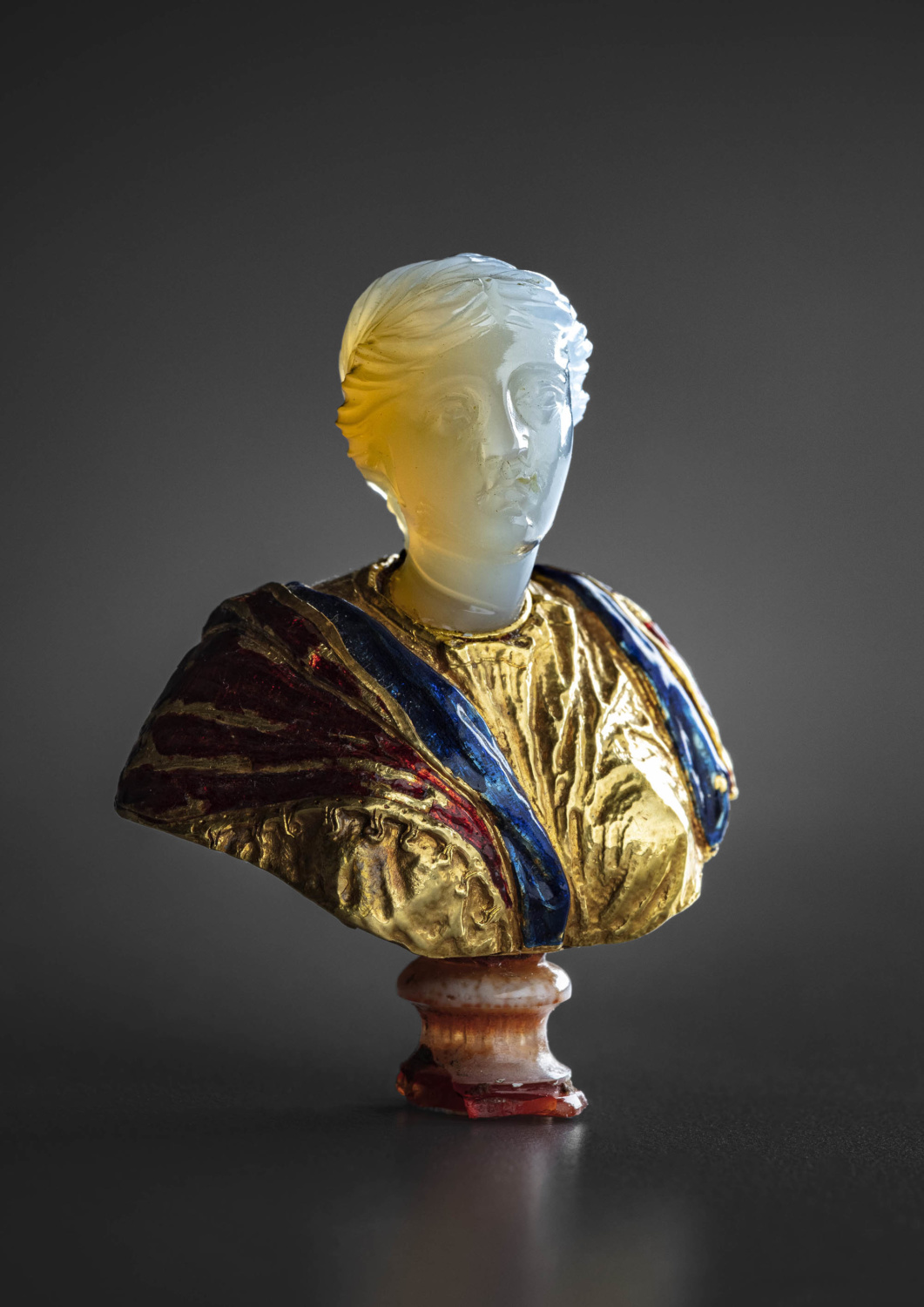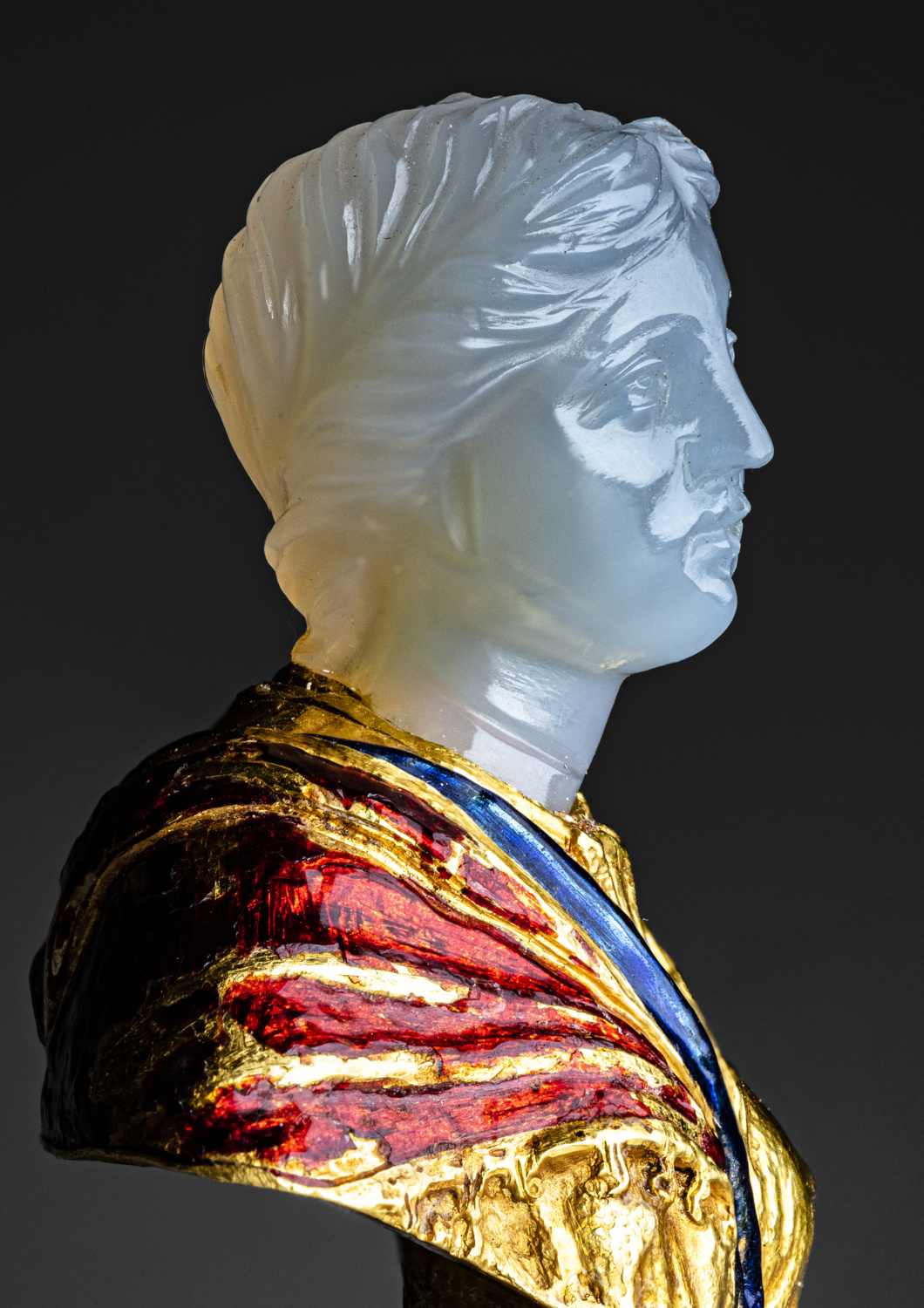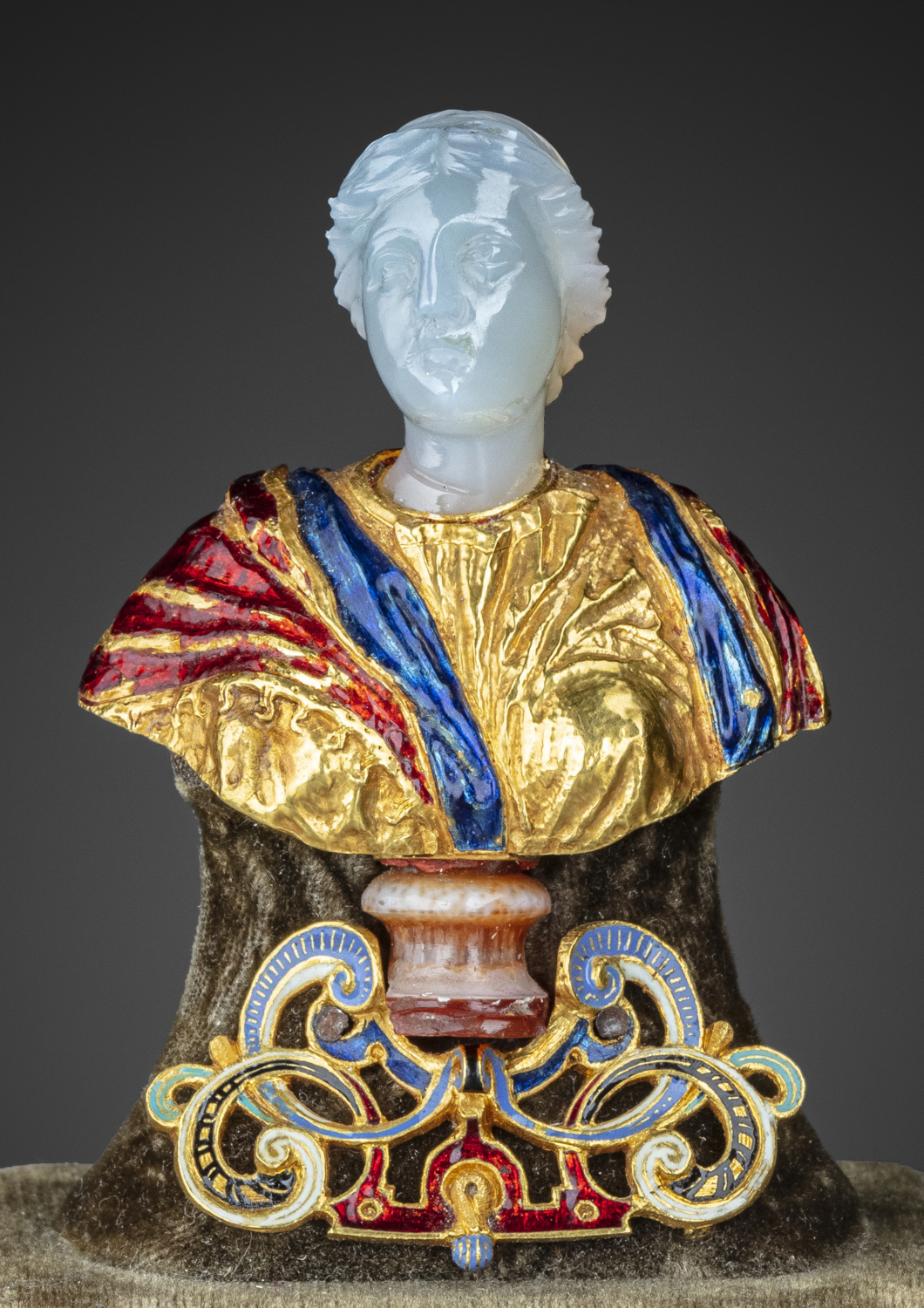 A miniature roman chalcedony head mounted on an enamelled gold bust
The Roman head: late 1st ‑ early 2nd century AD
The bust: Italy, 16th century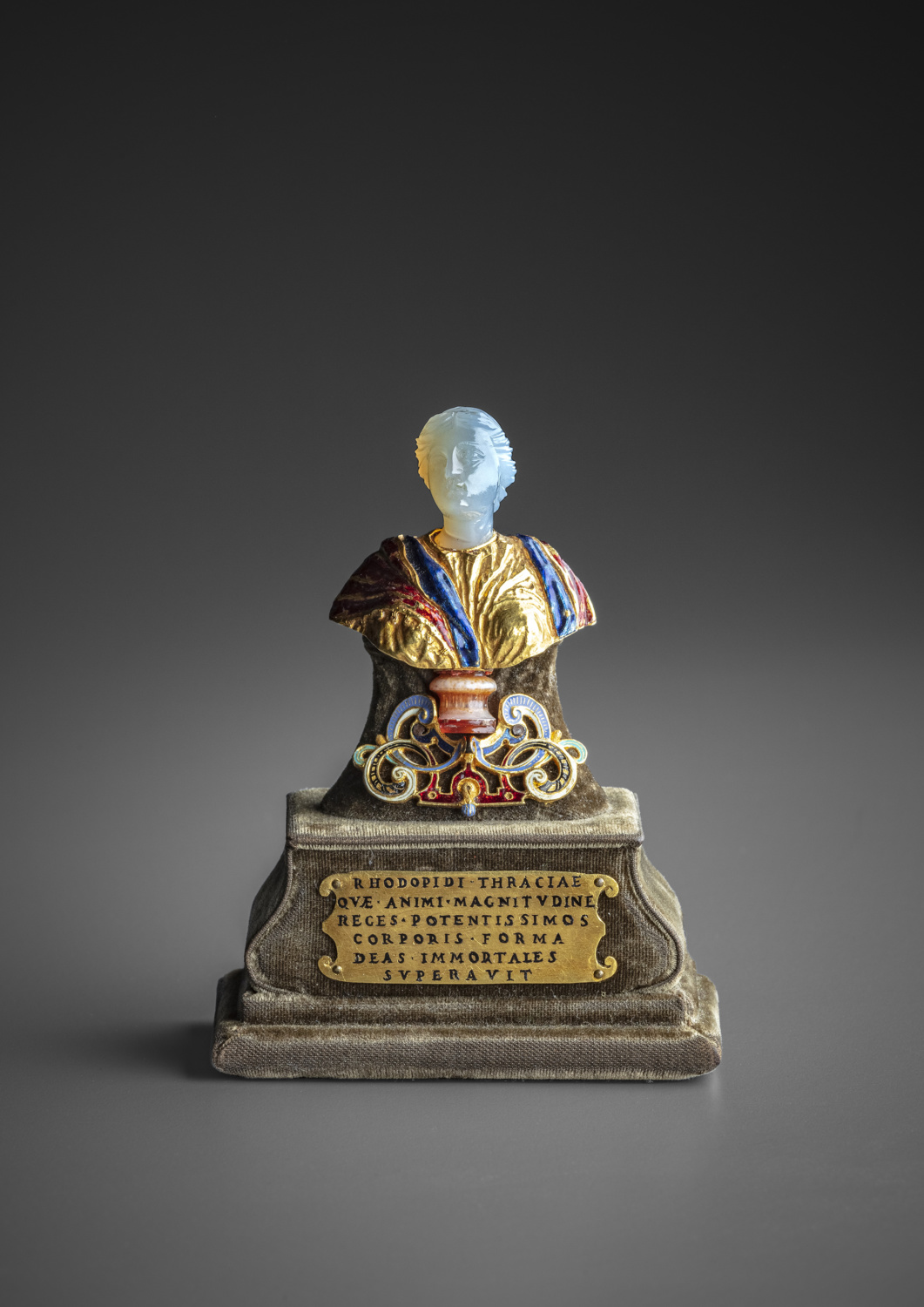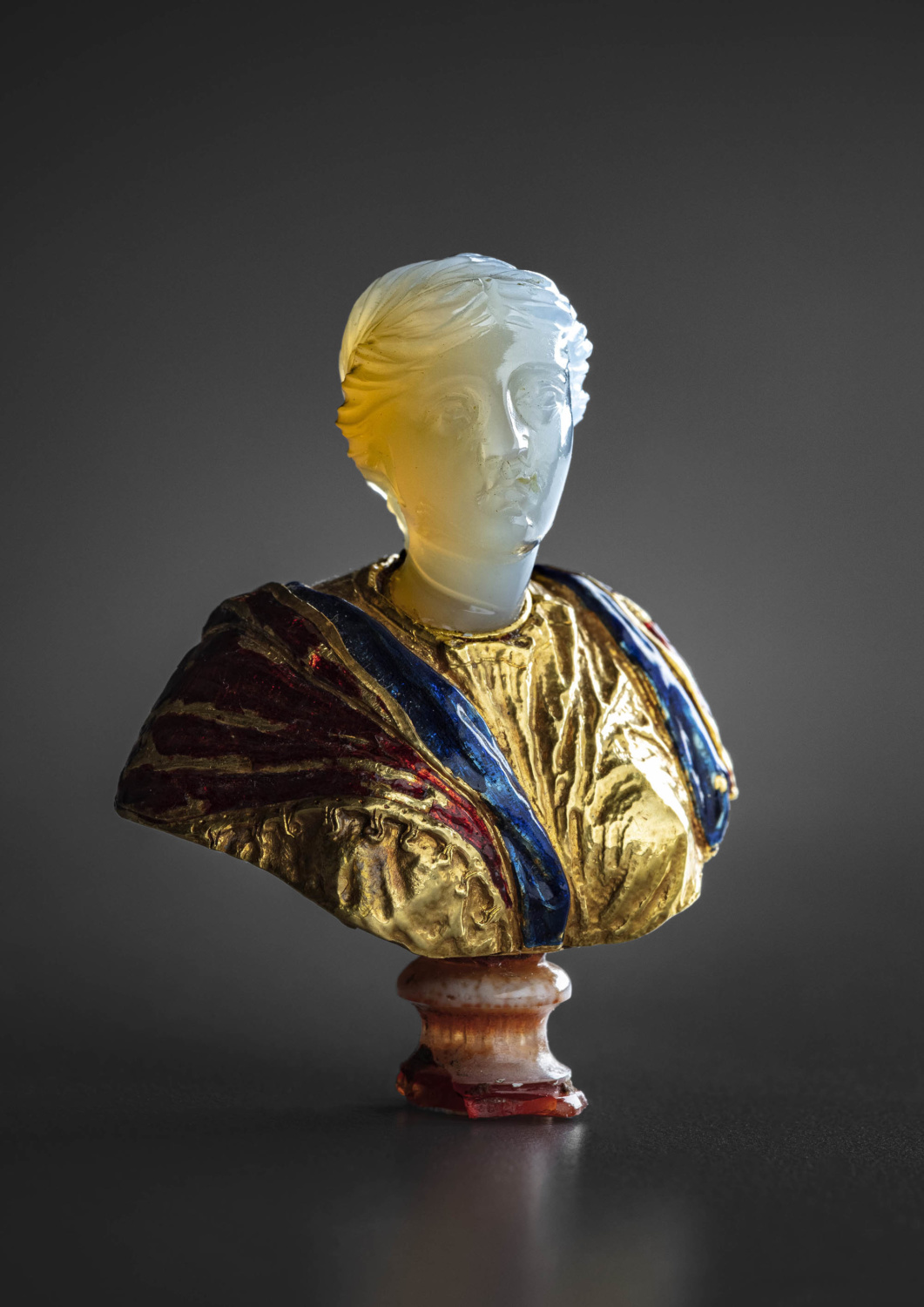 This fine head is characteristic of Roman stonecutting of the late 1st – early 2nd century AD. It can be compared to a sardonyx feminine bust housed in the British Museum (inv. N3950).
The gold bust was probably made in Florence during the 16th century. The Medici were passionate collectors of ancient gems, mainly cameos and intaglios, and within these, miniature heads and busts form a small group apart. Several such heads are still found today in the Tesoro dei Granduchi in Palazzo Pitti.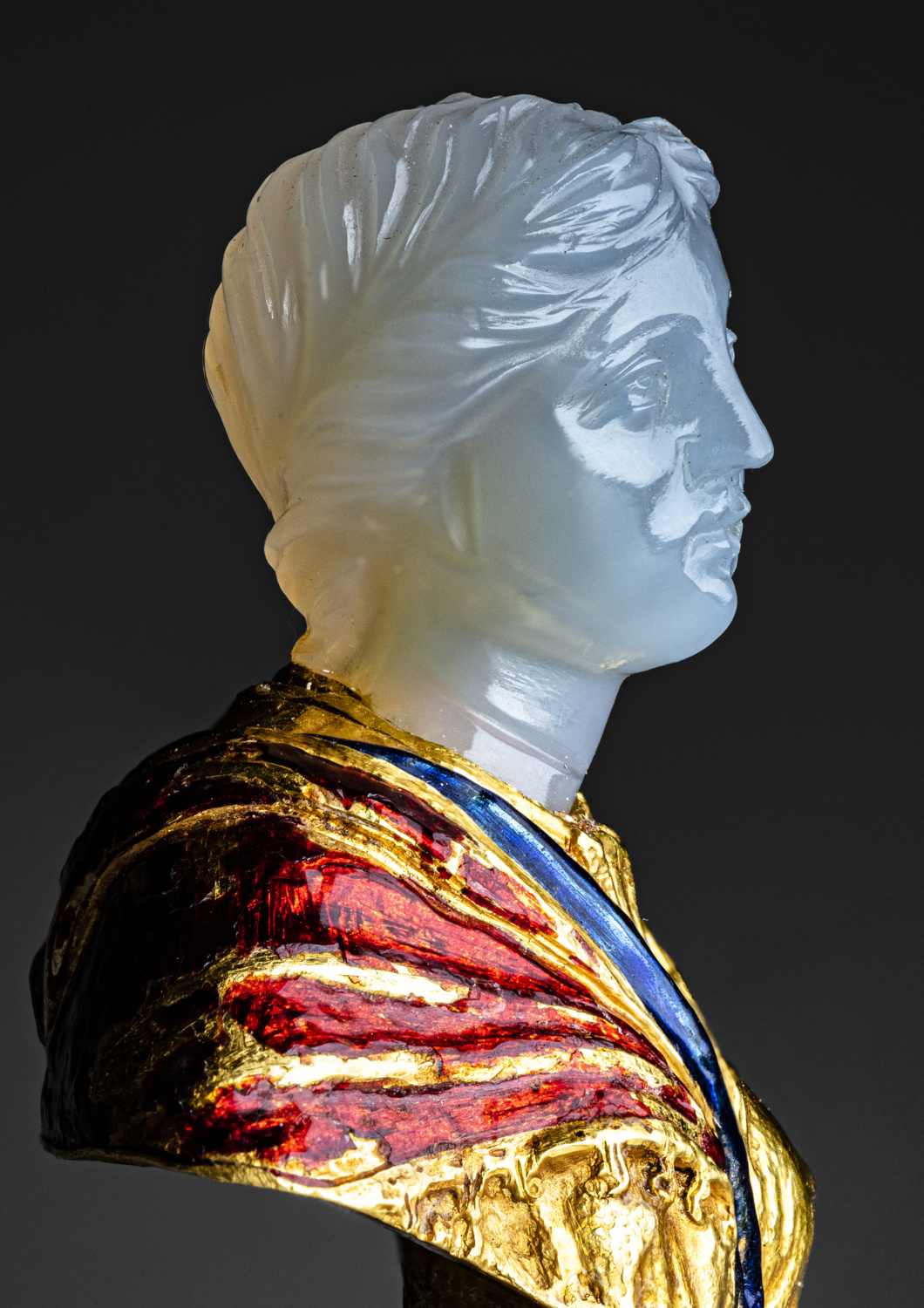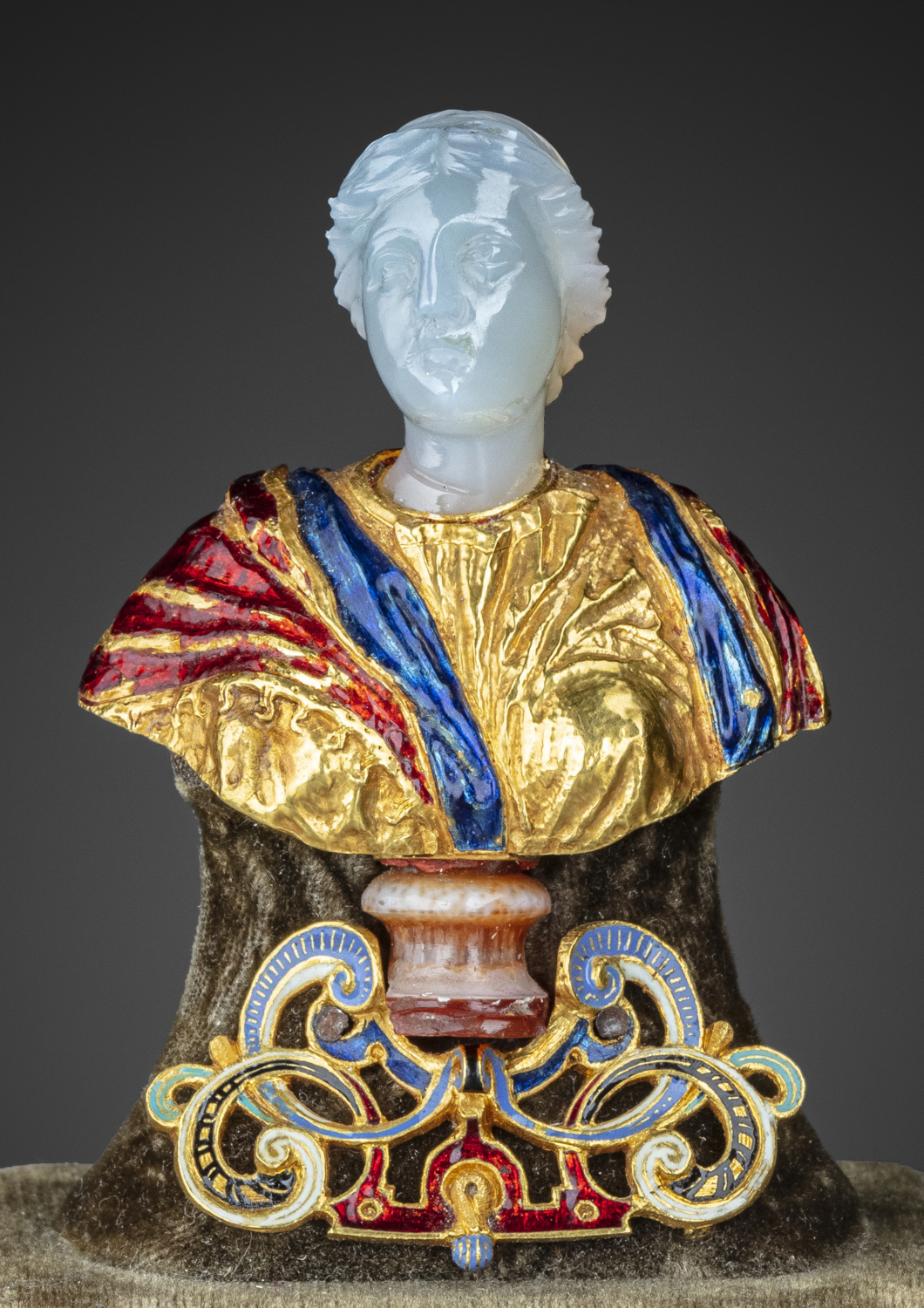 The actual setting of the head dates from the time of Baron Gustave de Rothschild, and is due to the fact that the bust can no longer sit on its base, but the gold plaque bearing the enameled obscure Latin inscription seems to have been made at the same time than the gold bust.