Back
A grey Granite bust of an Egyptian dignitary
Egypt, New Kingdom, Ramesside Period, 19th Dynasty (1306‑1186 B.C.), modified during the 22nd Dynasty (3rd Intermediate Period, 945‑722 B.C.)
Details
H. 56 cm (22 ³/₆₄ in.); W. 52 cm (20 ¹⁵/₃₂ in.); D. 24 cm (9 ²⁹/₆₄ in.)
Provenance
Borel de Bitche collection, Château de Ramezée, Belgium.
Back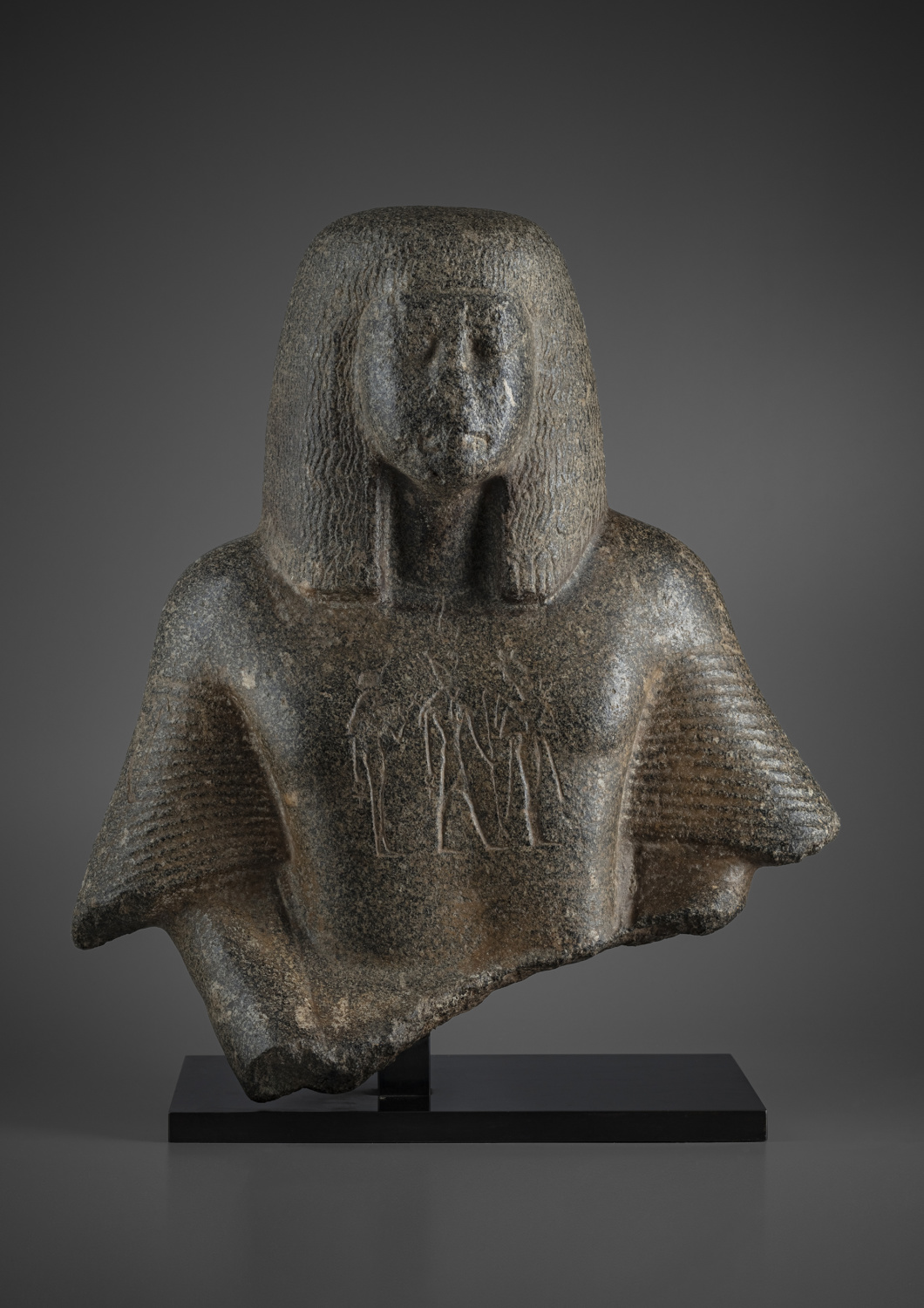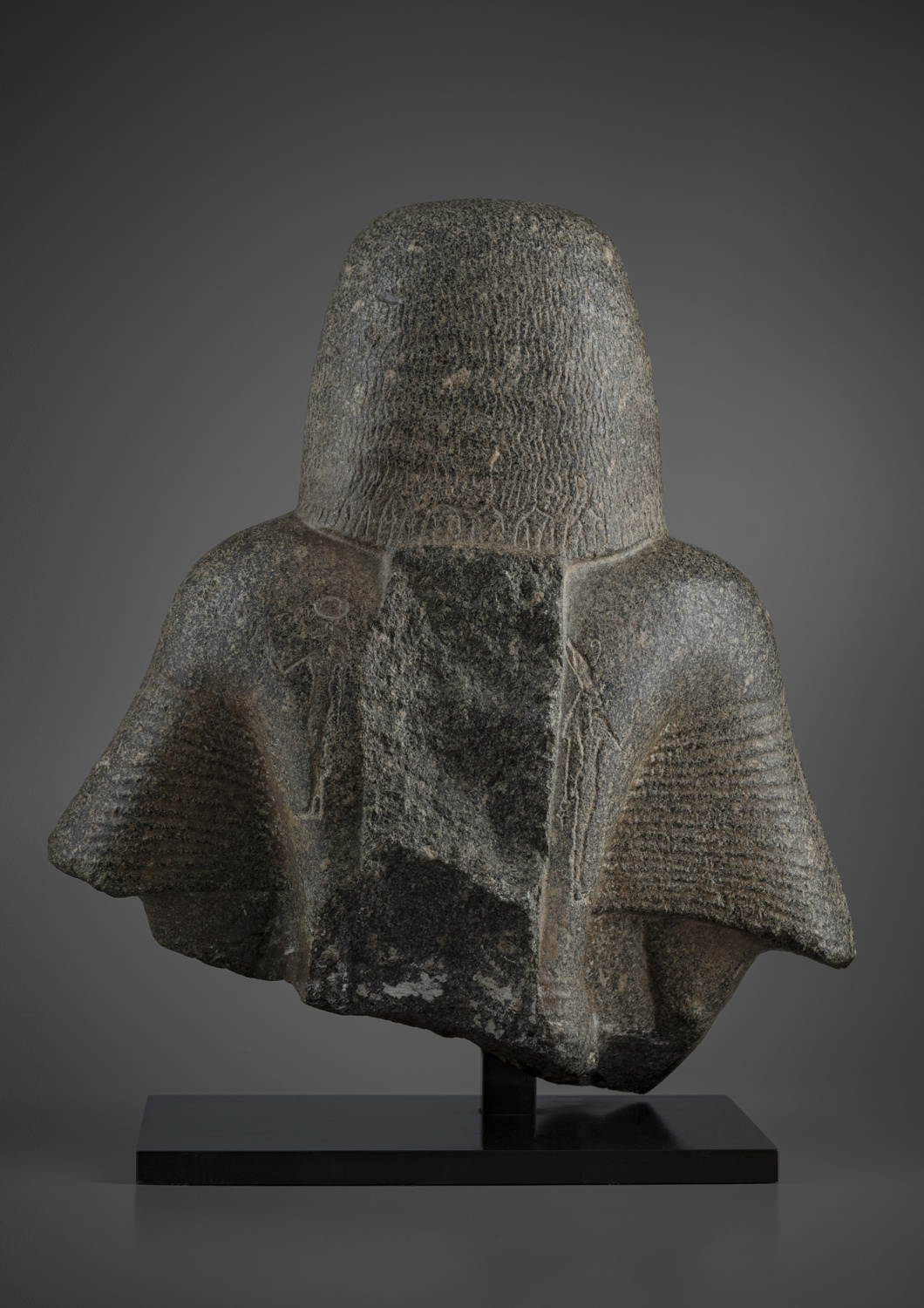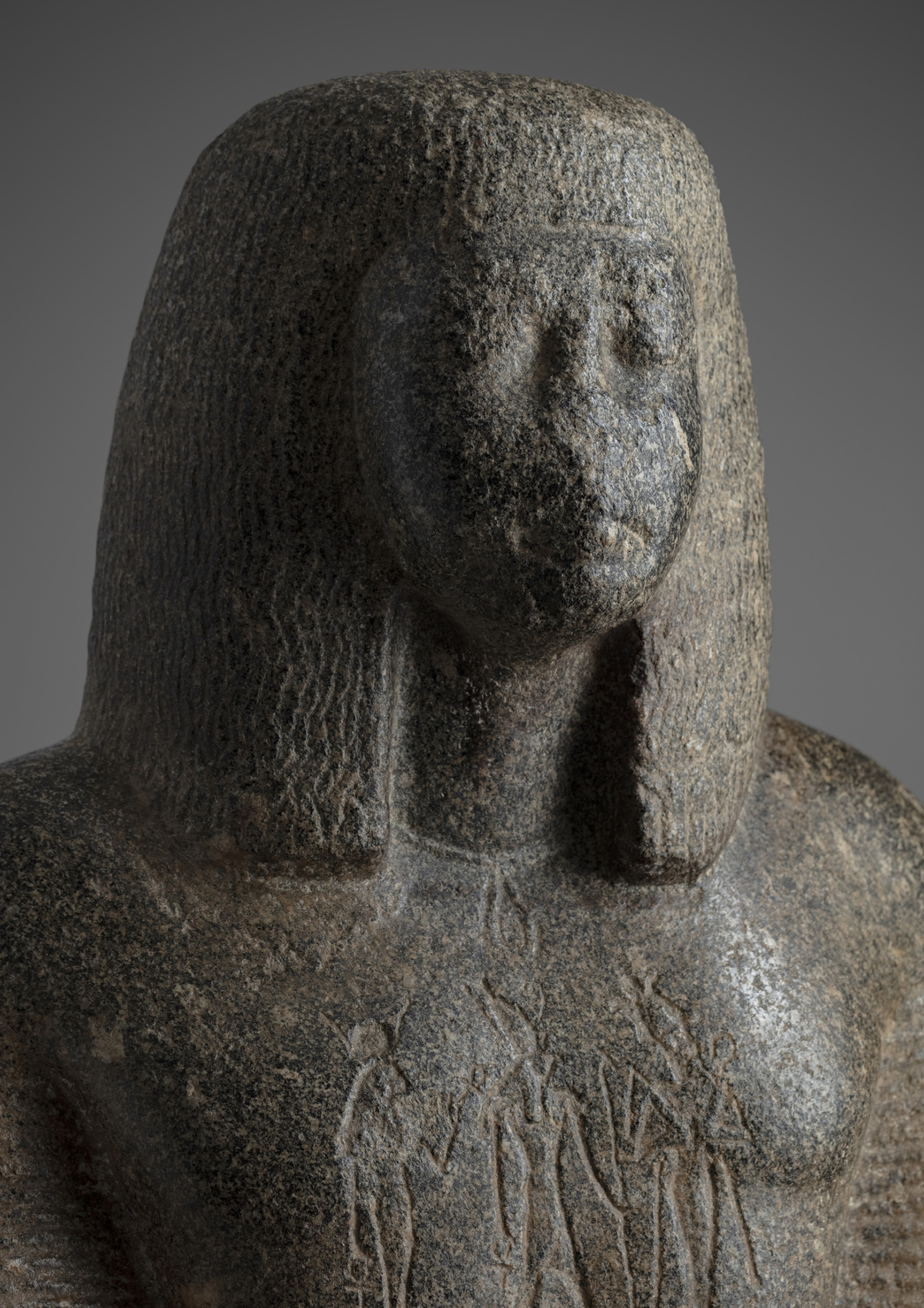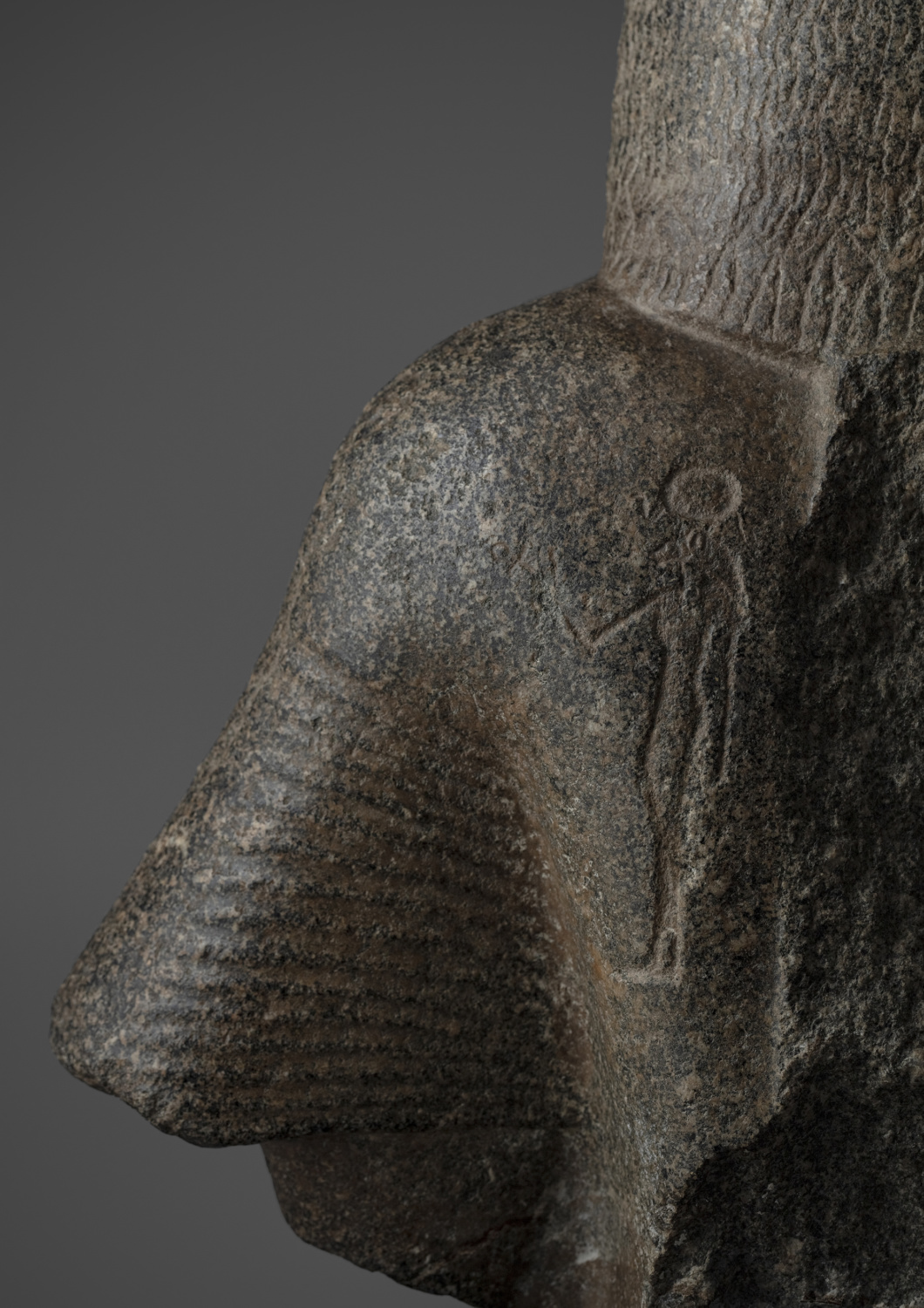 A grey Granite bust of an Egyptian dignitary
Egypt, New Kingdom, Ramesside Period, 19th Dynasty (1306‑1186 B.C.), modified during the 22nd Dynasty (3rd Intermediate Period, 945‑722 B.C.)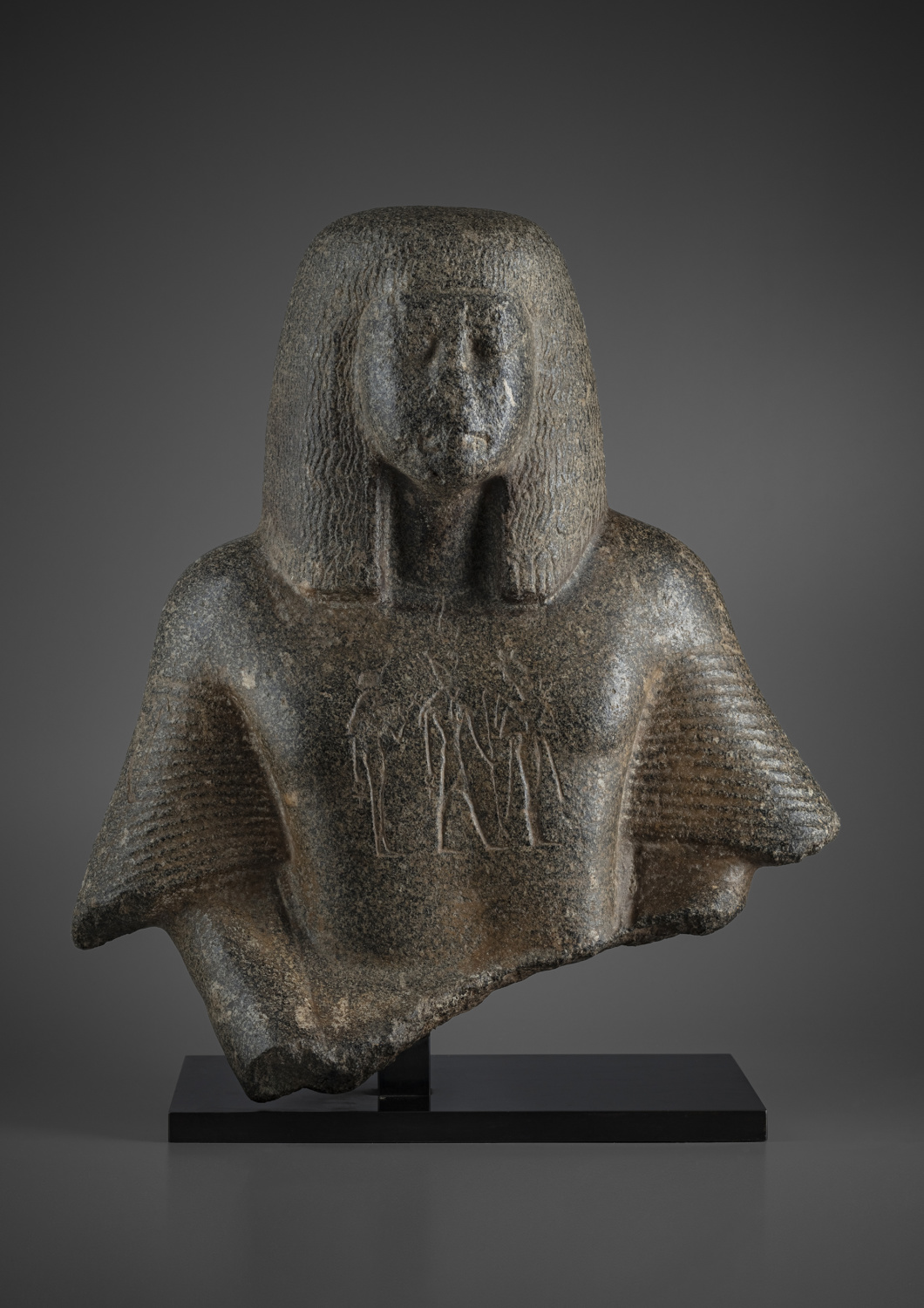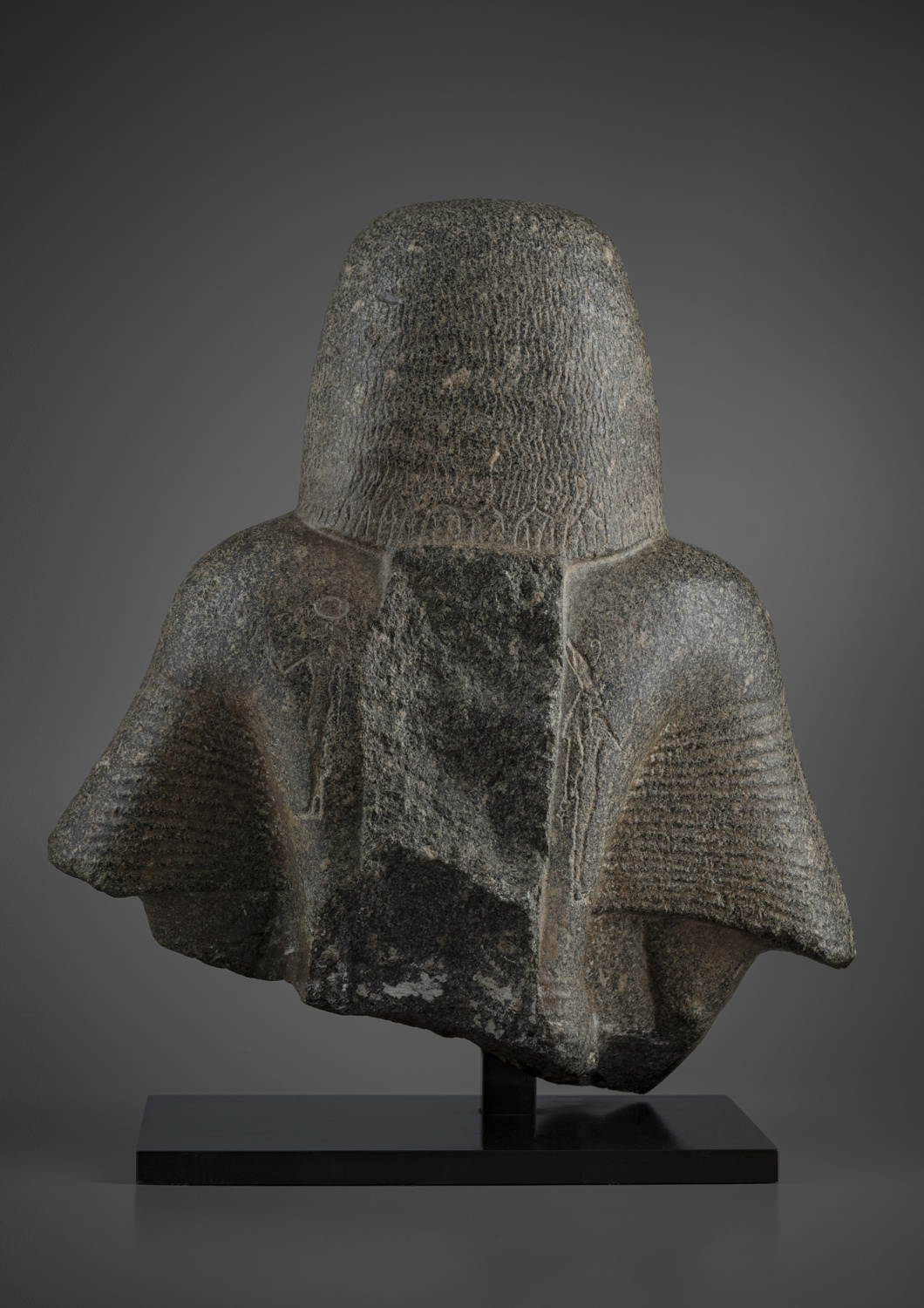 This sculpture initially depicted a kneeling man, who was presenting a statue of a god or a naos. The pleated linen tunic is characteristic of the fashion at the Court of Ramesses II. The curled wig appeared during the reign of Seti I, Ramesses II's father.
During the 22nd Dynasty, the statue was re-carved for another dignitary: the wig was shortened and the curls softened, the back pillar was also shortened (and probably bears new inscriptions) and the gods Osiris, Horus and Isis on the torso, Ptah on the left arm, Amun on the right arm, Nuth and Sekhmet on each side of the pillar were added for prophylactic purpose. Only the bust has been preserved, the face is eroded possibly due to aging or to iconoclasm, and the back pillar has been hammered.
This statue was probably displayed to pay homage to a god in a temple during the reign of Ramesses II.