Back
Bust of Ferdinand II de' Medici
Grand Duke of Tuscany (1610-1670)
Attributed to Francesco Fanelli (recorded c. 1590‑1650)
Florence, circa 1630
Details
Silver and gilt‑bronze
Engraved on the gilt‑bronze base: FER.II.MD. / ETRURIAE.V.
---
H. (with the base) 32,5 cm (12 ¾ in.) ; H. (without the base) 21,5 cm (8 ½ in.); L. 14,5 cm (5 ¾ in.); D. 8,5 cm (3 ¼ in.)
Provenance
Baron James de Rothschild (1792‑1868), Paris
Literature
Warren (Jeremy), "A Grand Master in miniature: Giovanni Bandini's bust of Jean de Valette", in The Burlington Magazine, n° 1380, March 2018, p. 205, fig. 9 p. 204.
Back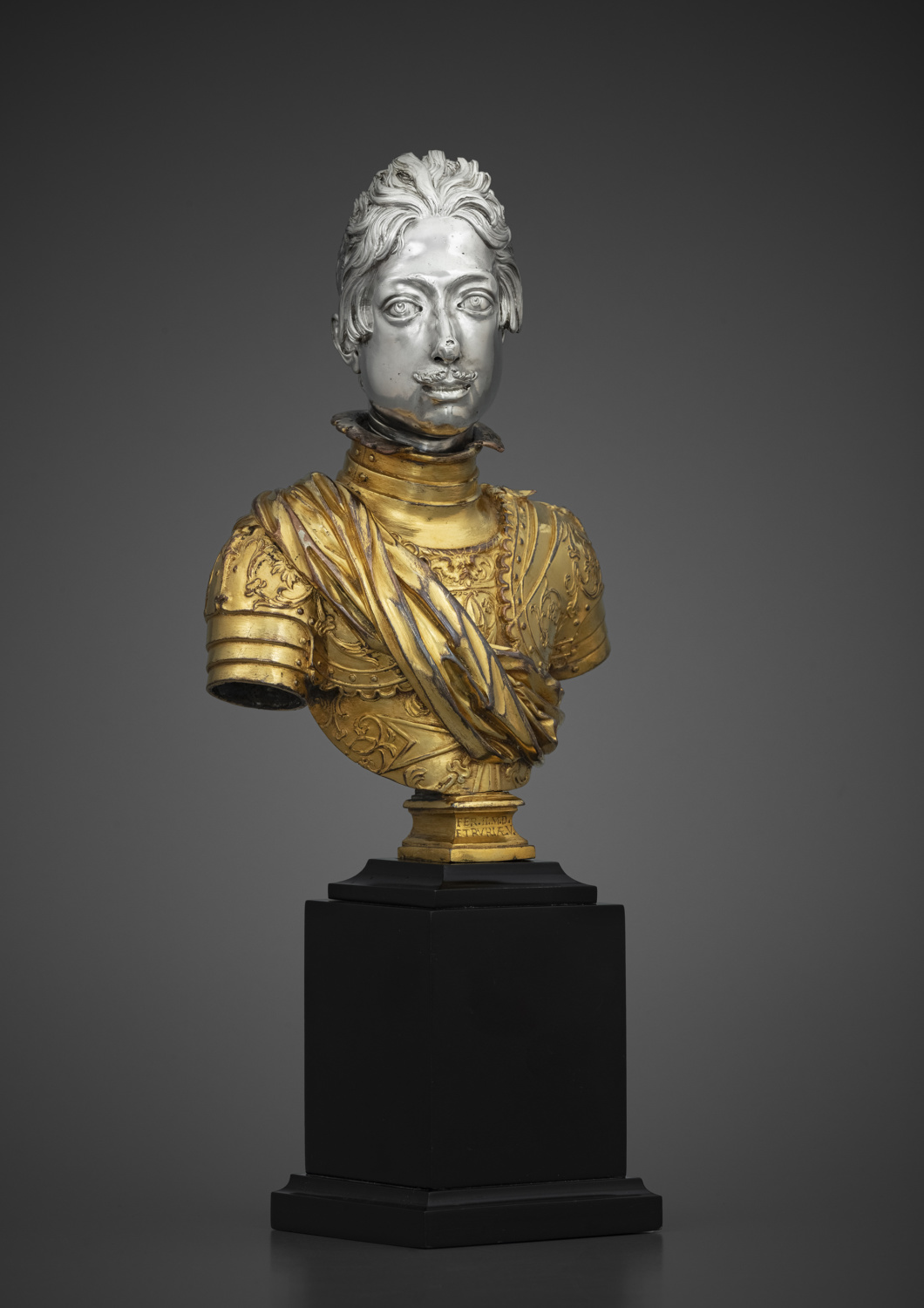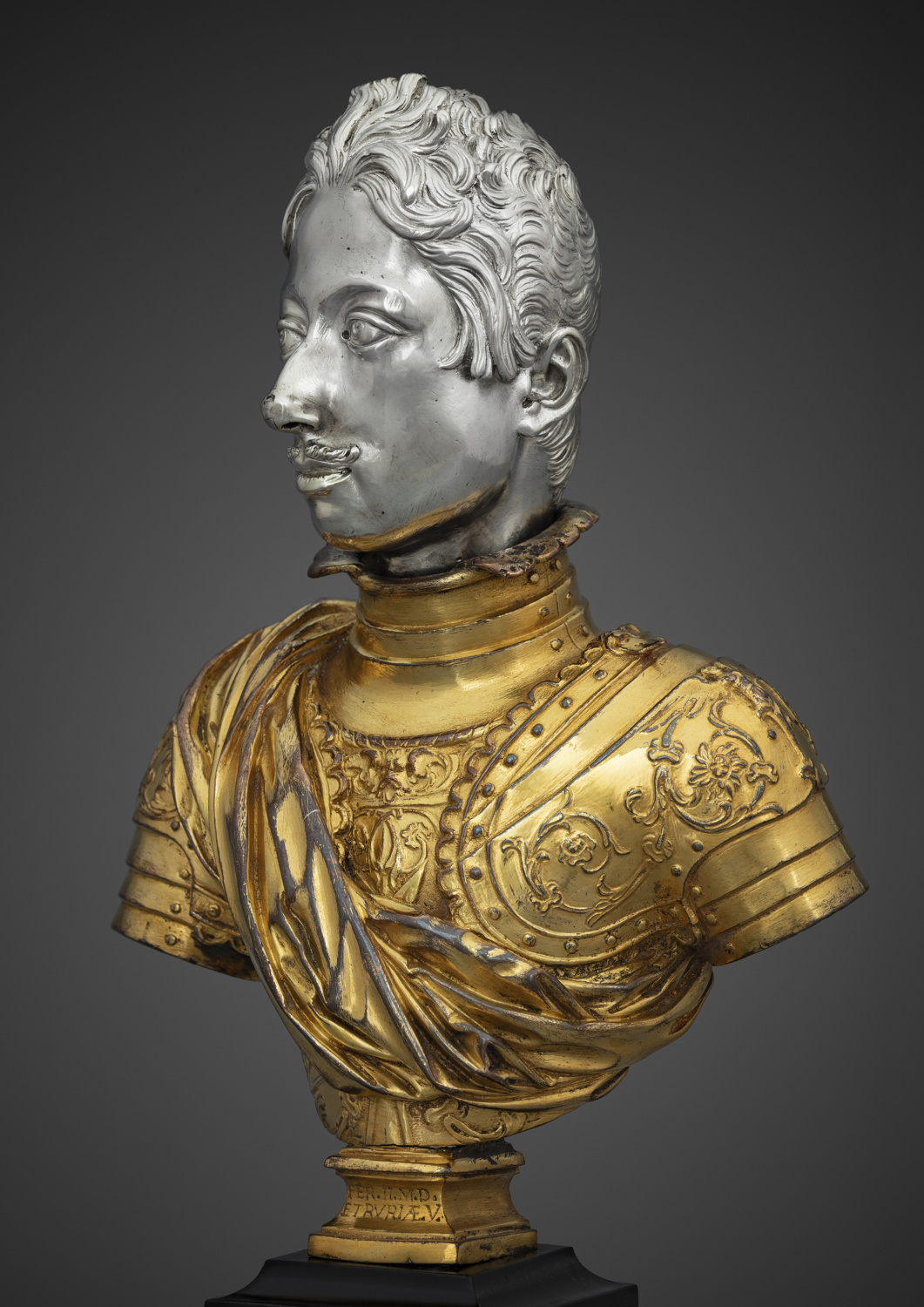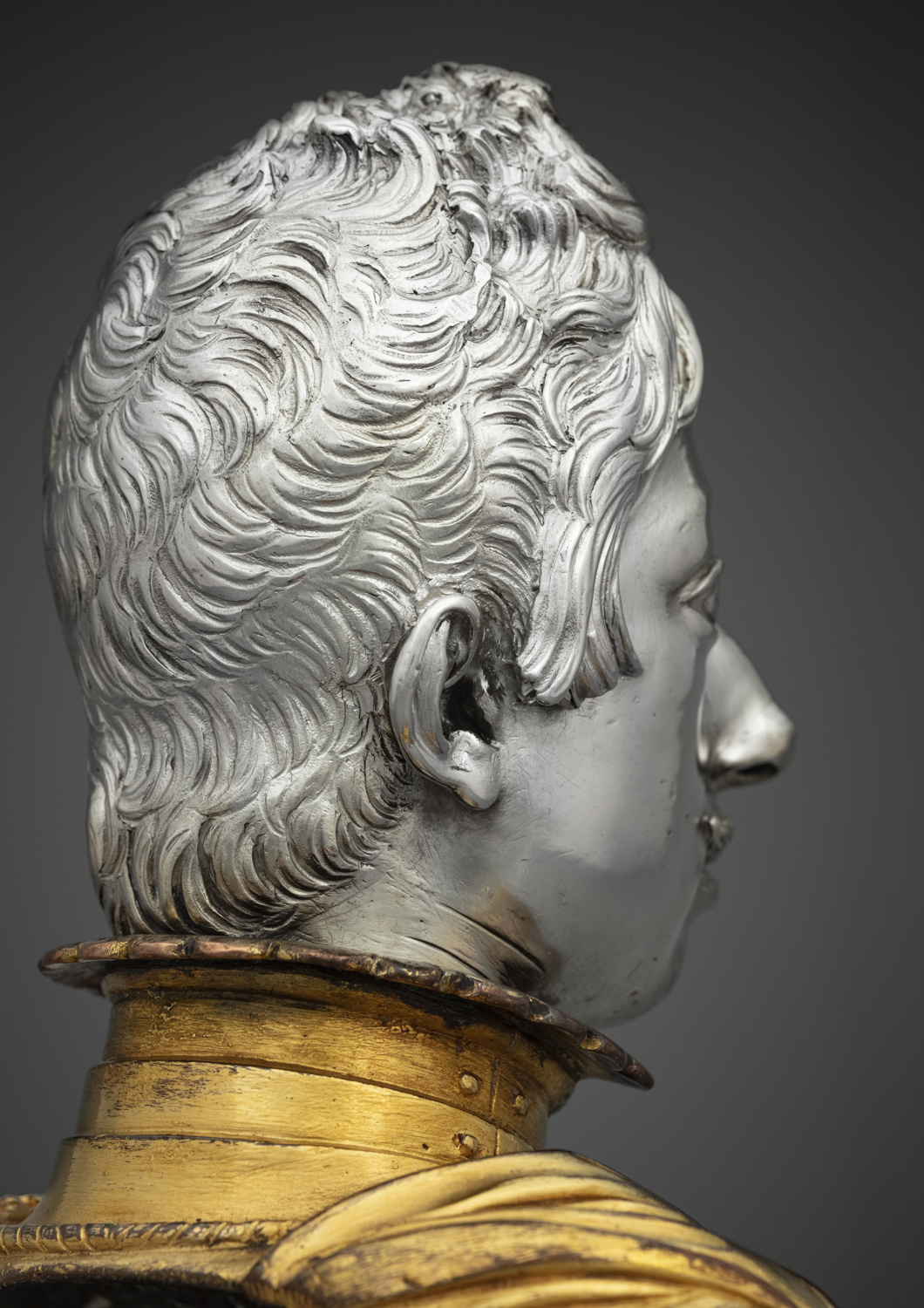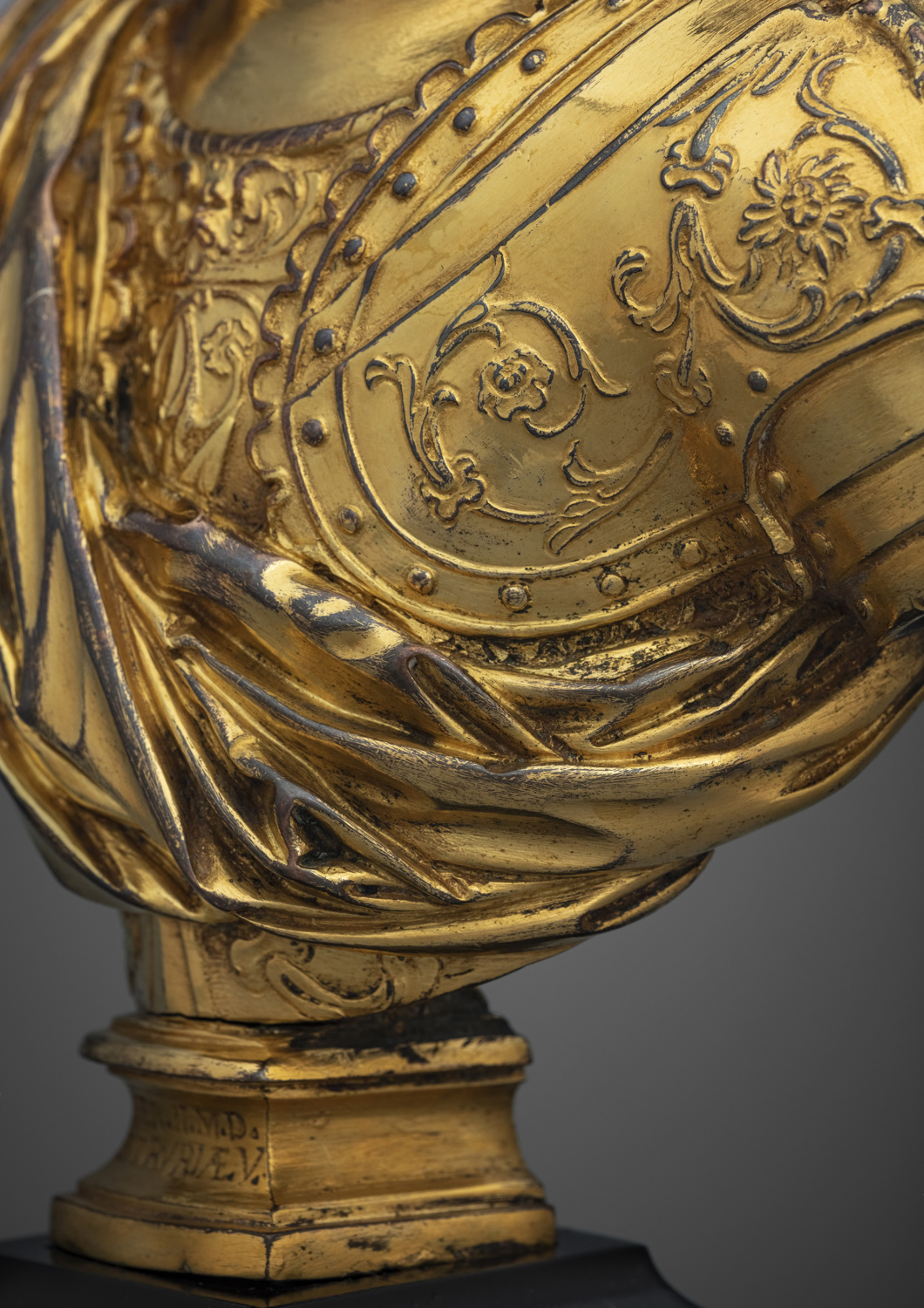 Bust of Ferdinand II de' Medici
Grand Duke of Tuscany (1610-1670)
Attributed to Francesco Fanelli (recorded c. 1590‑1650)
Florence, circa 1630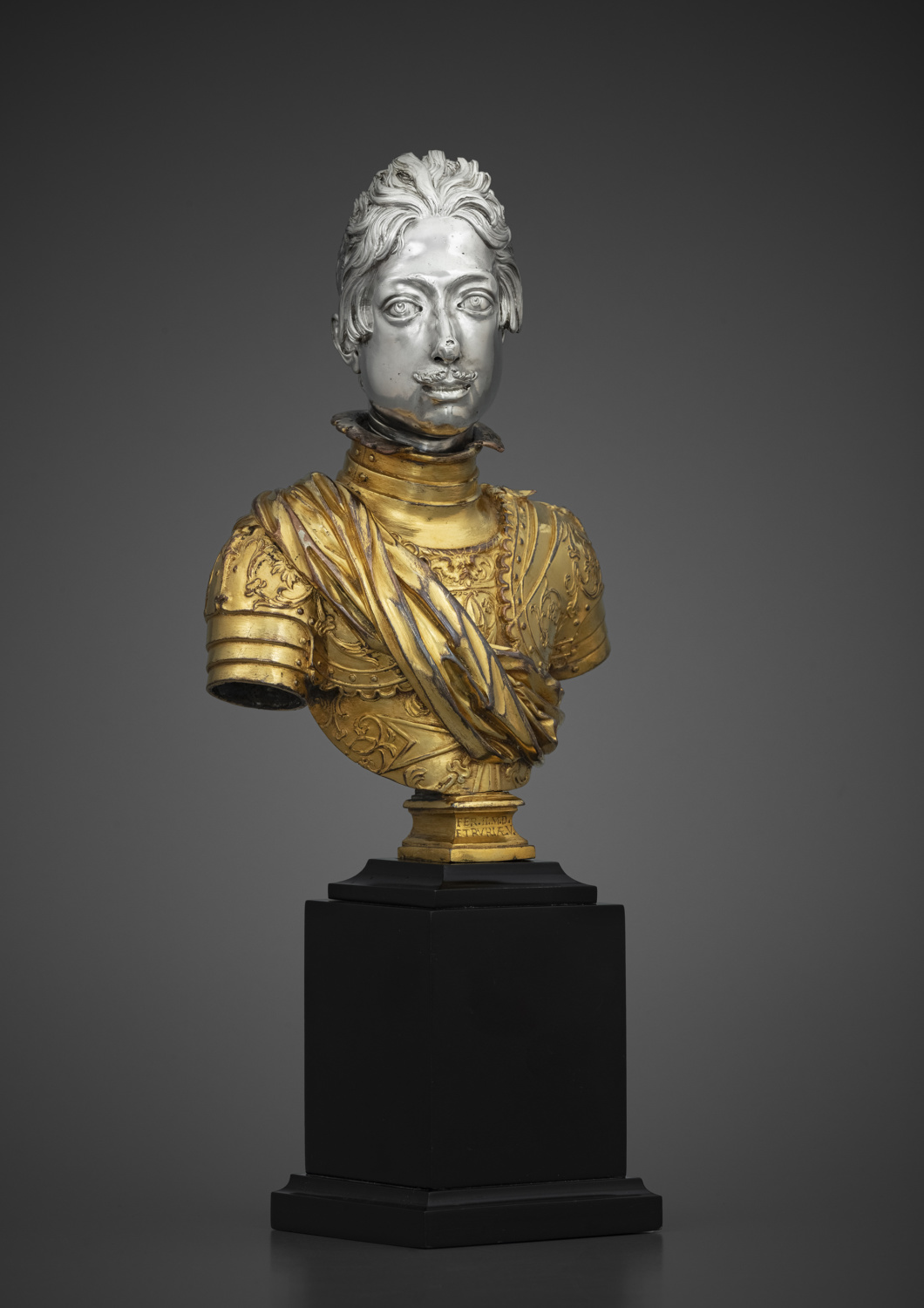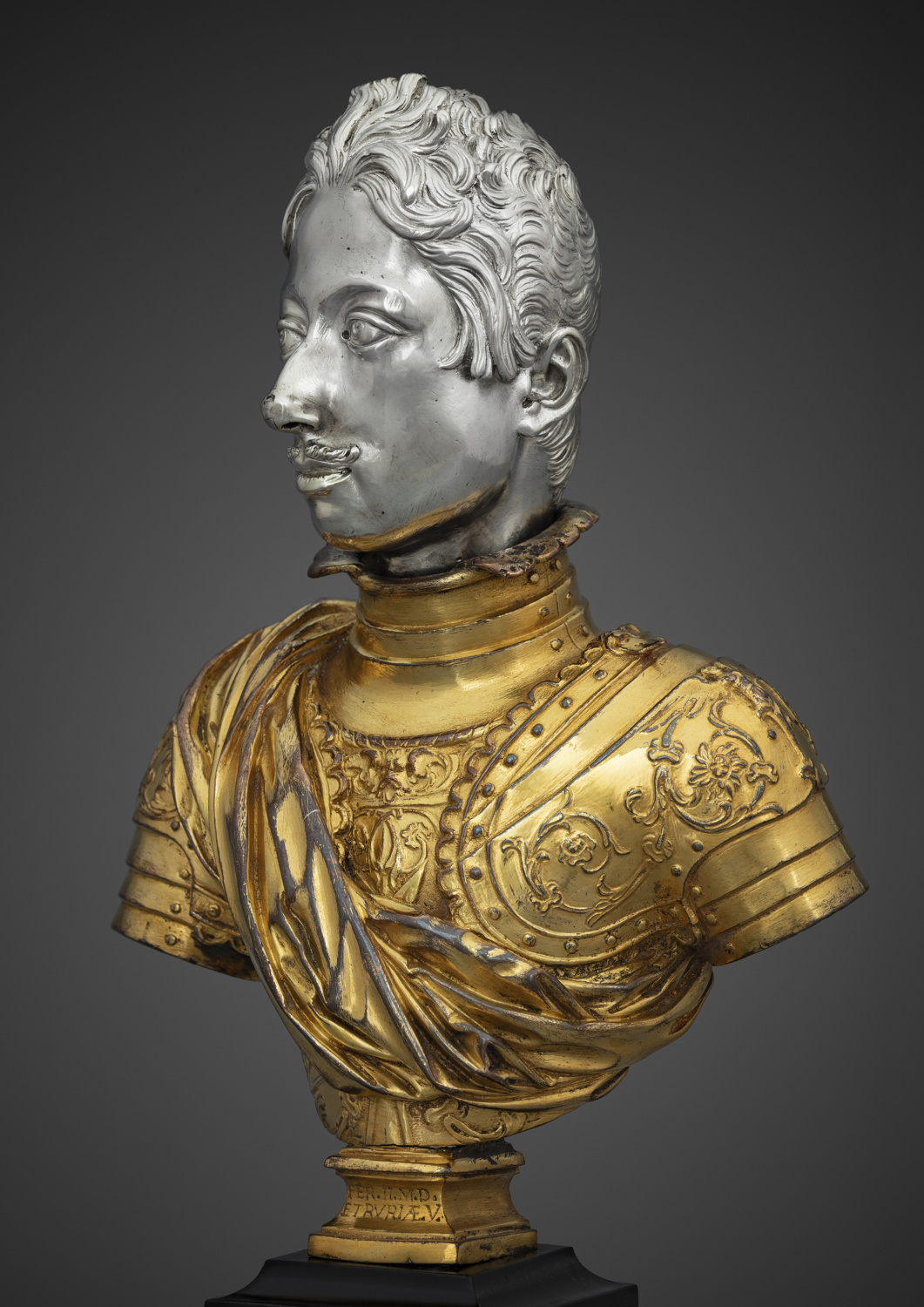 The attribution of this small bust to Francesco Fanelli is based on his early career as a goldsmith. While the large majority of recorded artworks by Fanelli are in bronze, he is known for having spent several years working in silver in Genoa. This portrait of Ferdinand II de' Medici was probably executed between 1627, when he begun his reign in Florence, and the early 1630s, before Fanelli left for England.
In England, Fanelli went on to work for the court of Charles I where he became "Sculptor to the King of Britain". He made his only other known silver and gilt bronze bust there, a portrait of the Prince of Wales, future Charles II, almost identical to a life-size bronze bust of the same sitter, which bears the inscription FRANCUS FANELLIUS FLORENTNUS SCULPTOR MAGNE BRIT REGIS.