Back
Two small marquetry caskets
Paris, circa 1675‑1680
Attributed to André‑Charles Boulle (1642‑1732)
DETAILS
One casket in ebony, rosewood, brass, copper, pewter and steel hinge. The other casket in tortoiseshell, ebony, rosewood, brass, copper, pewter and steel hinge. Each casket bears a near identical wood marquetery.
H. 13.8 cm (5 ½ in.); L. 24.8 cm (9 ¾ in.); D. 18.2 cm (7 ¼ in.)
EXHIBITION
Louis XIV faste et décors, cat. ex., Paris, Musée des Arts Décoratifs, May‑October 1960, cat. 180, p. 36 (for the tortoiseshell casket)
PROVENANCE
Palais Galliera, Paris, 22 October 1968, lot 89, ill. (for the ebony casket)
---
Jean Pétin collection, Hôtel Gouffier de Thoix, Paris (for both)
Back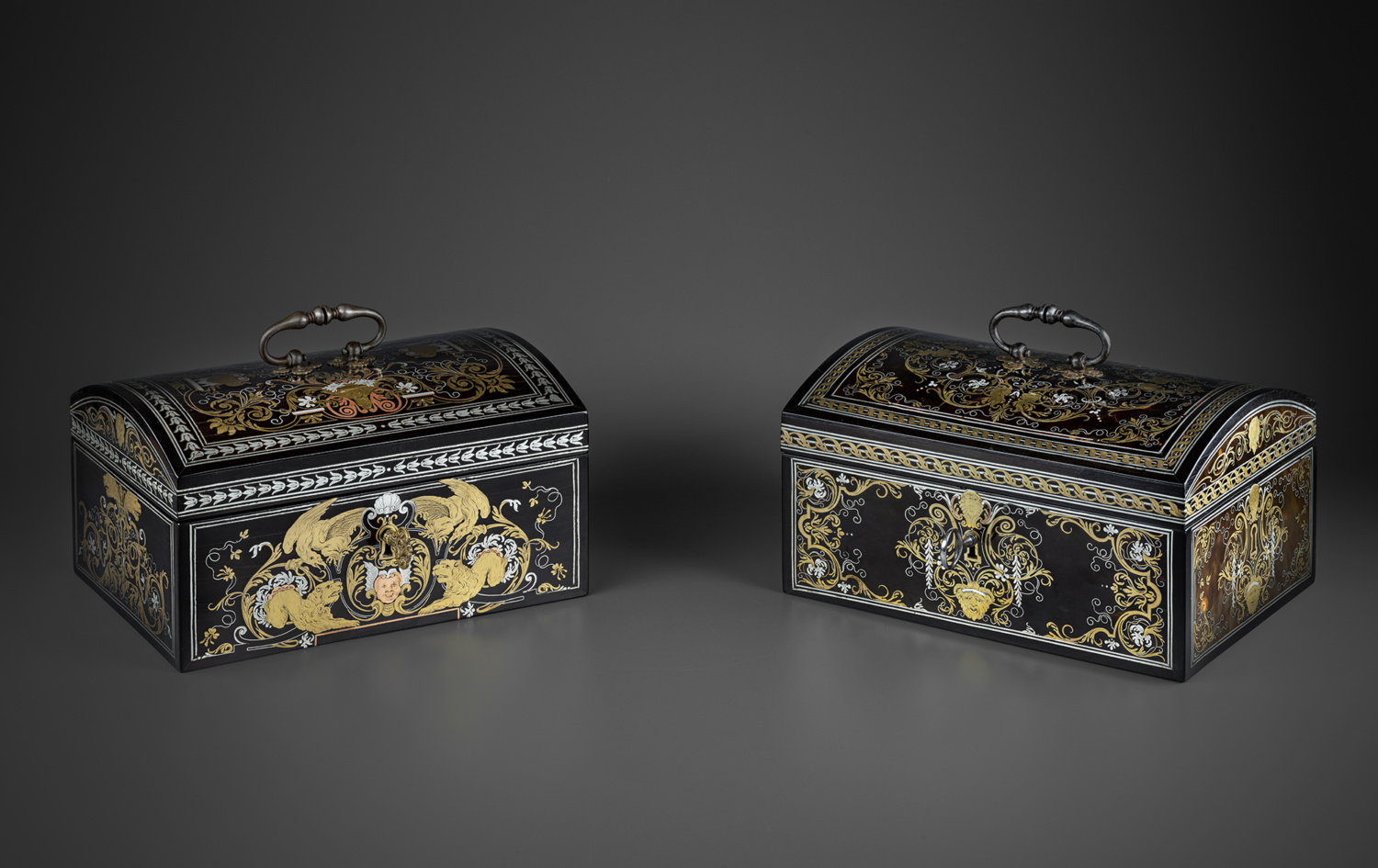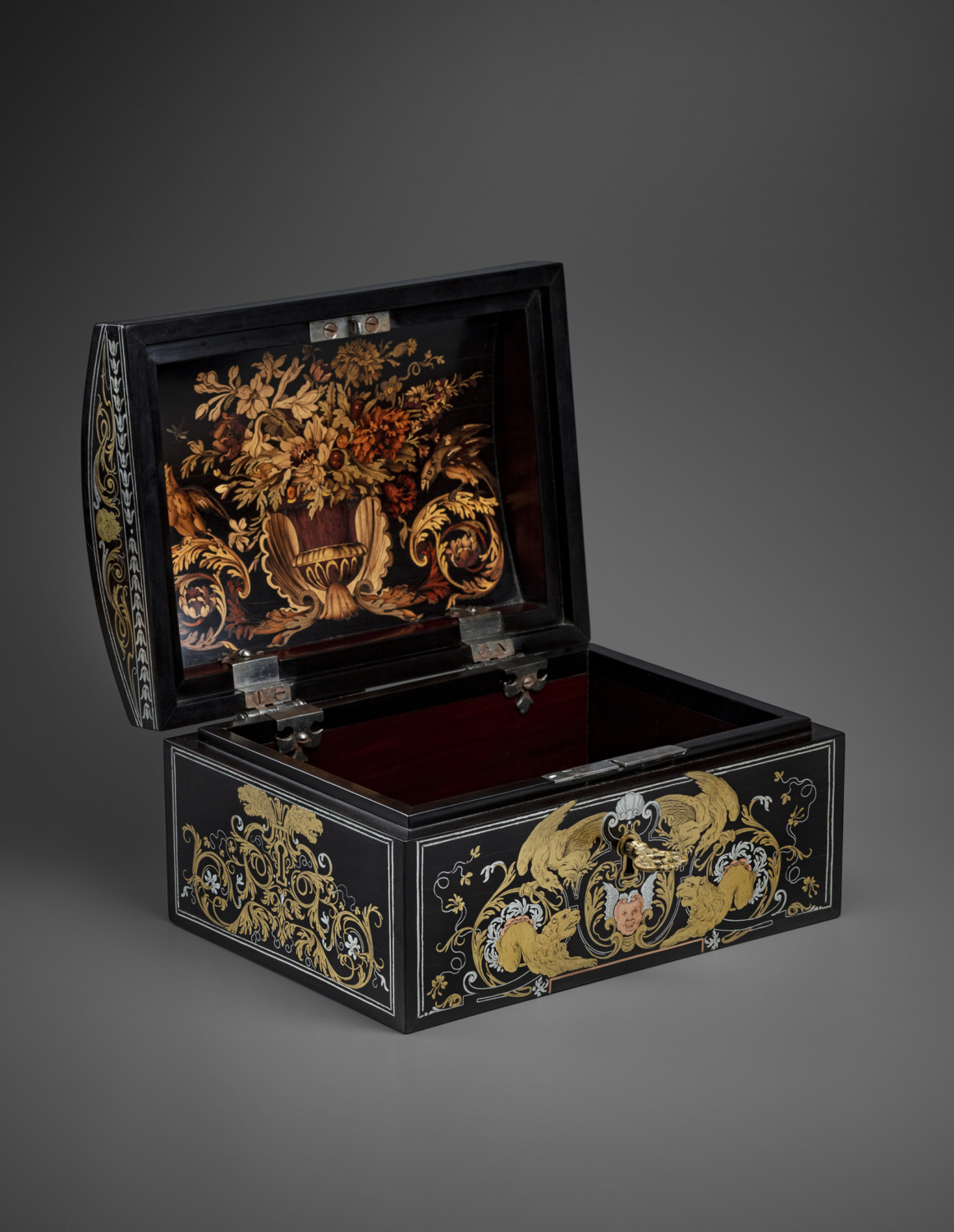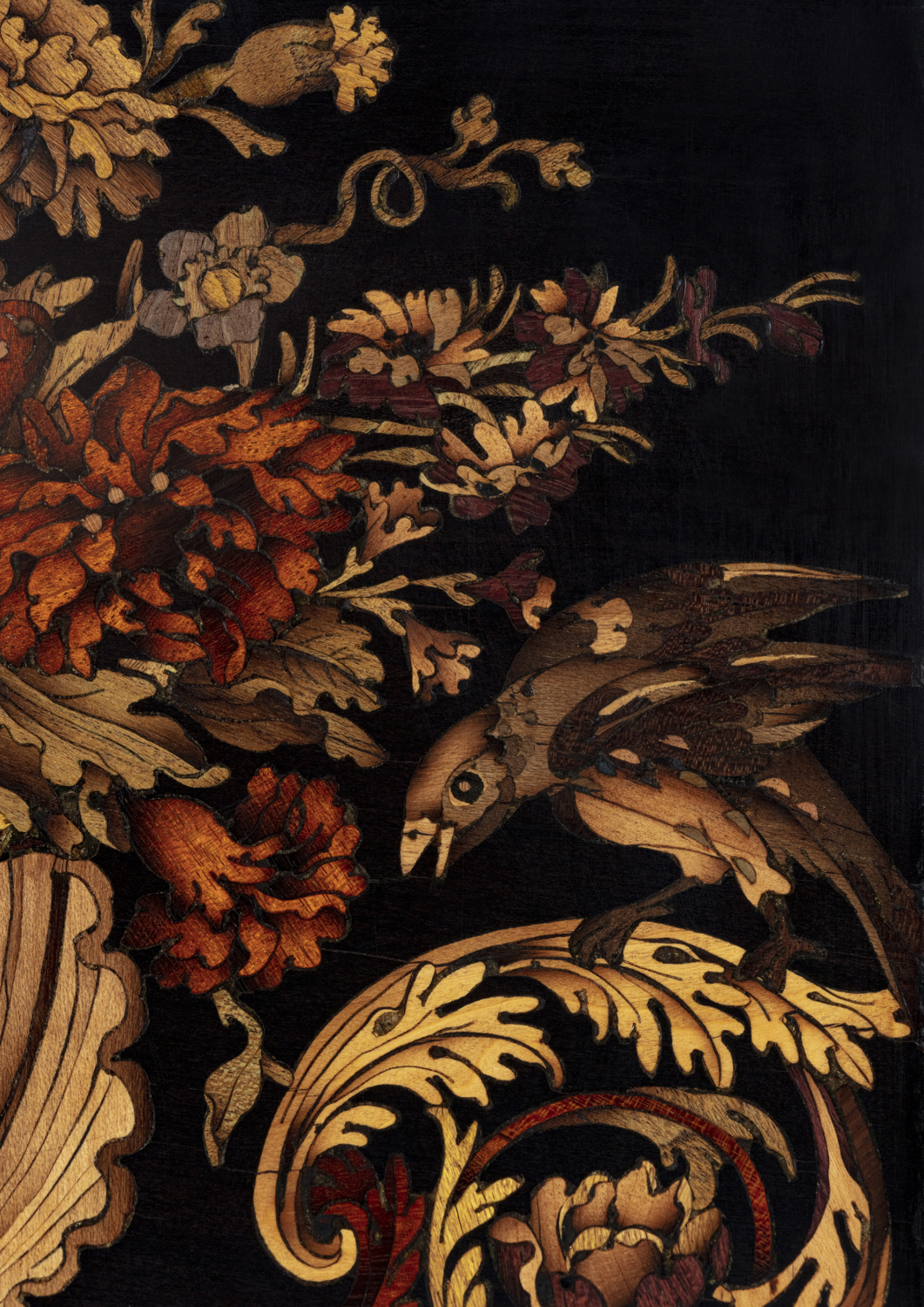 Two small marquetry caskets
Paris, circa 1675‑1680
Attributed to André‑Charles Boulle (1642‑1732)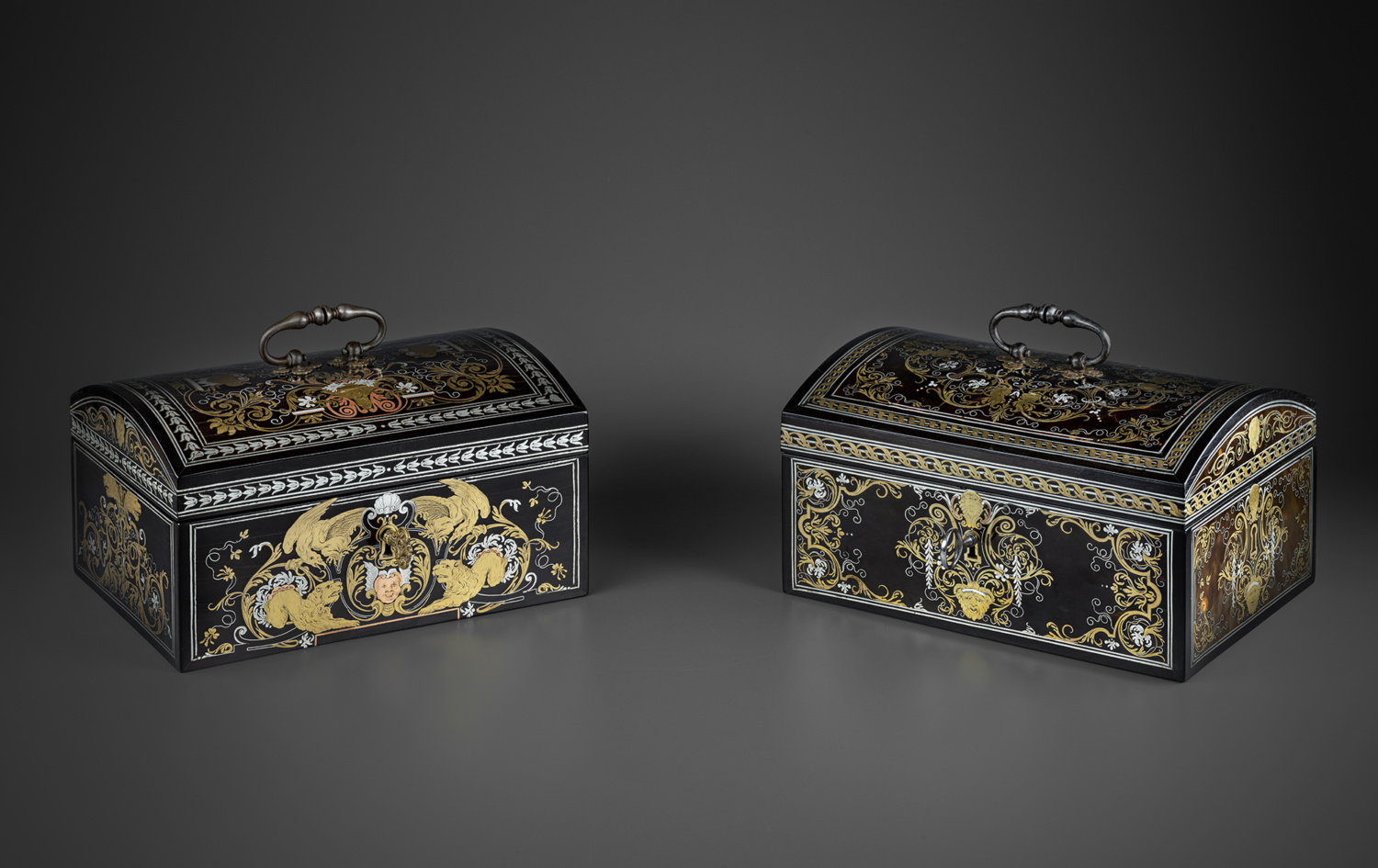 These two extraordinary small Boulle marquetry caskets are characteristic of André-Charles Boulle's production. Their exceptional condition, including the subtle metal engravings, is noteworthy. They are the only known of this size. While identical in size and shape, they probably did not originally form a pair.
Their production can be dated to the early days of the cabinet maker's career, under Louis XIV's reign, around 1675-1680. The marquetry with flowers in a vase and birds is characteristic of the beginning of his production. Moreover, Boulle stopped using red copper, which is found in the ornamentation of the present caskets, around 1685.