Back
A large pietra dura table top
on a giltwood base
The top: Florence, grand‑ducal workshops, circa 1650
The base: Probably France, late 17th century
Details
H. 91 cm (35 ¾ in.); W. 132 cm (52 in.); D. 72 cm (28 ½ in.)
Provenance
Señor Don Gonzalo de Ulloa y Ortega Montanes, Conde de Adanero
---
Señor Don Jose Maria de Ulloa y Ortega Montanes, Marques de Castro Serna
---
Thence by descent
Back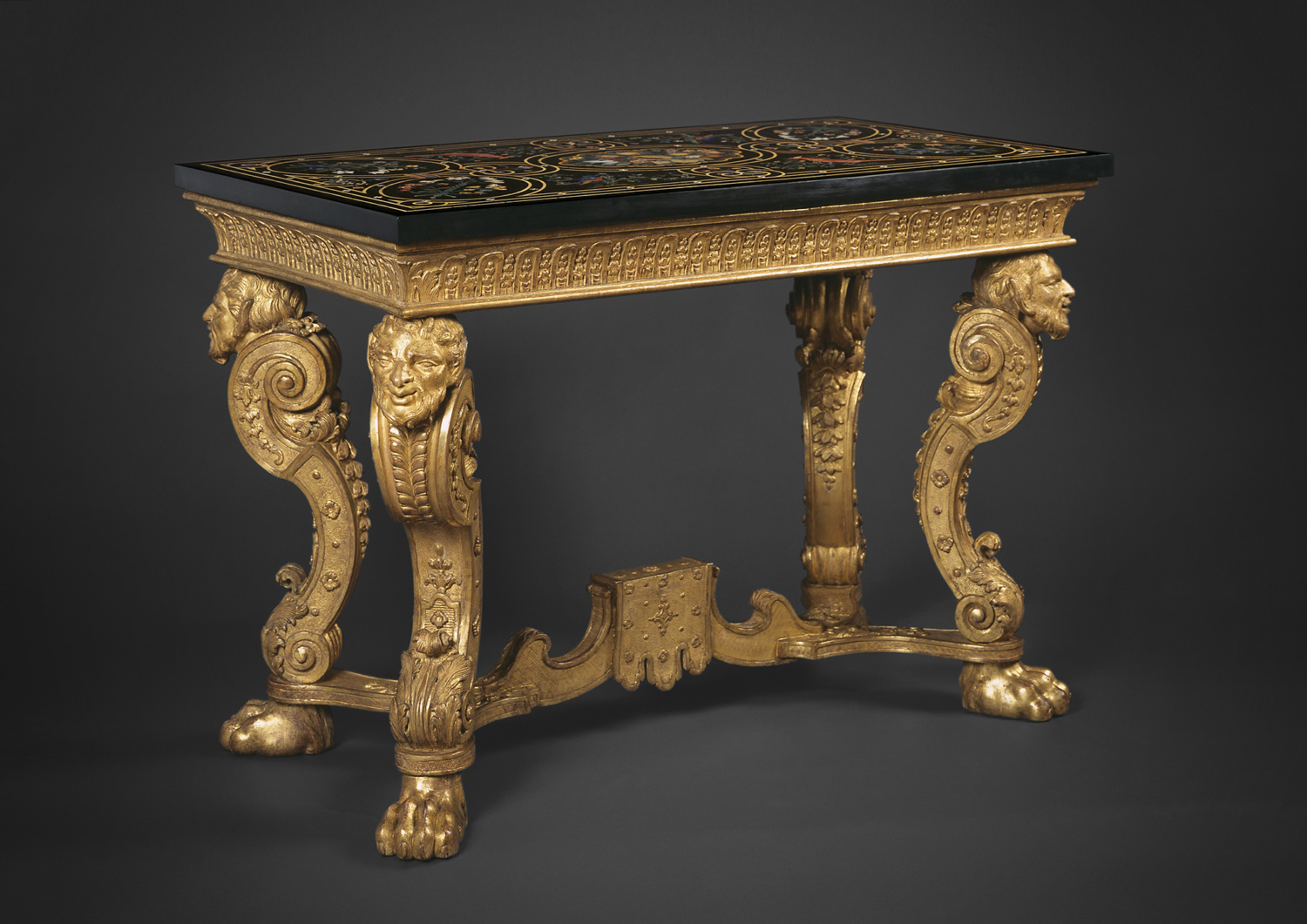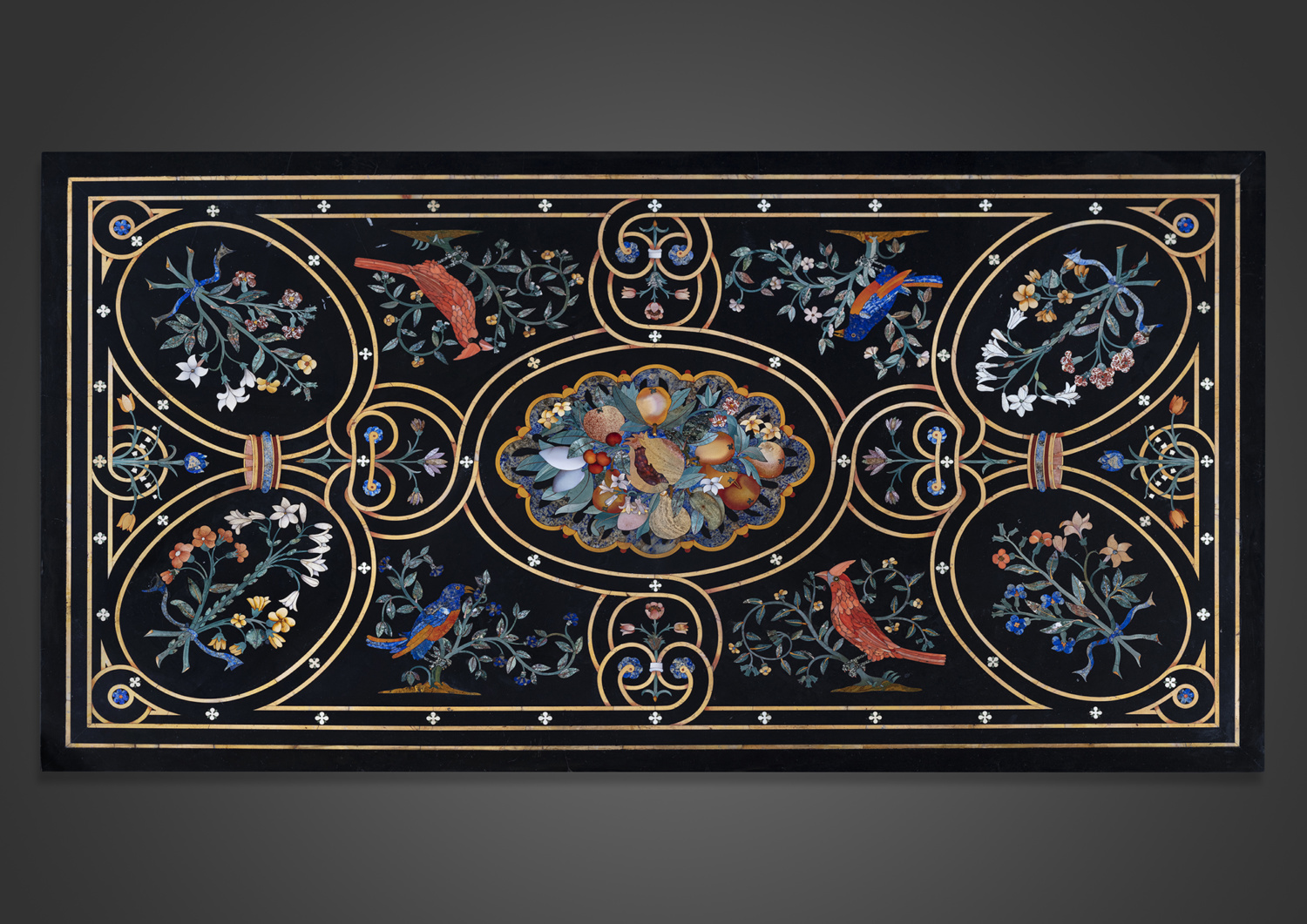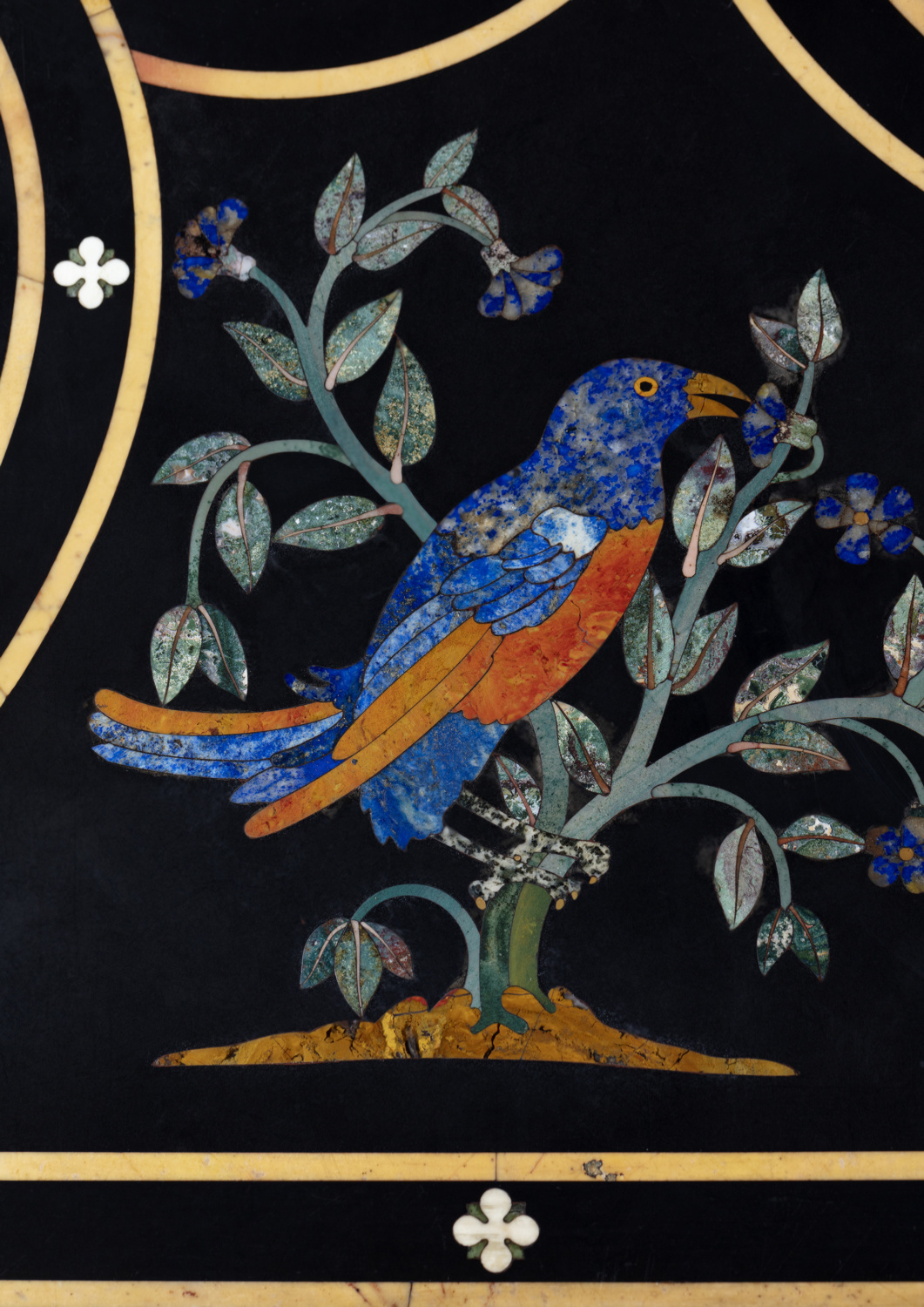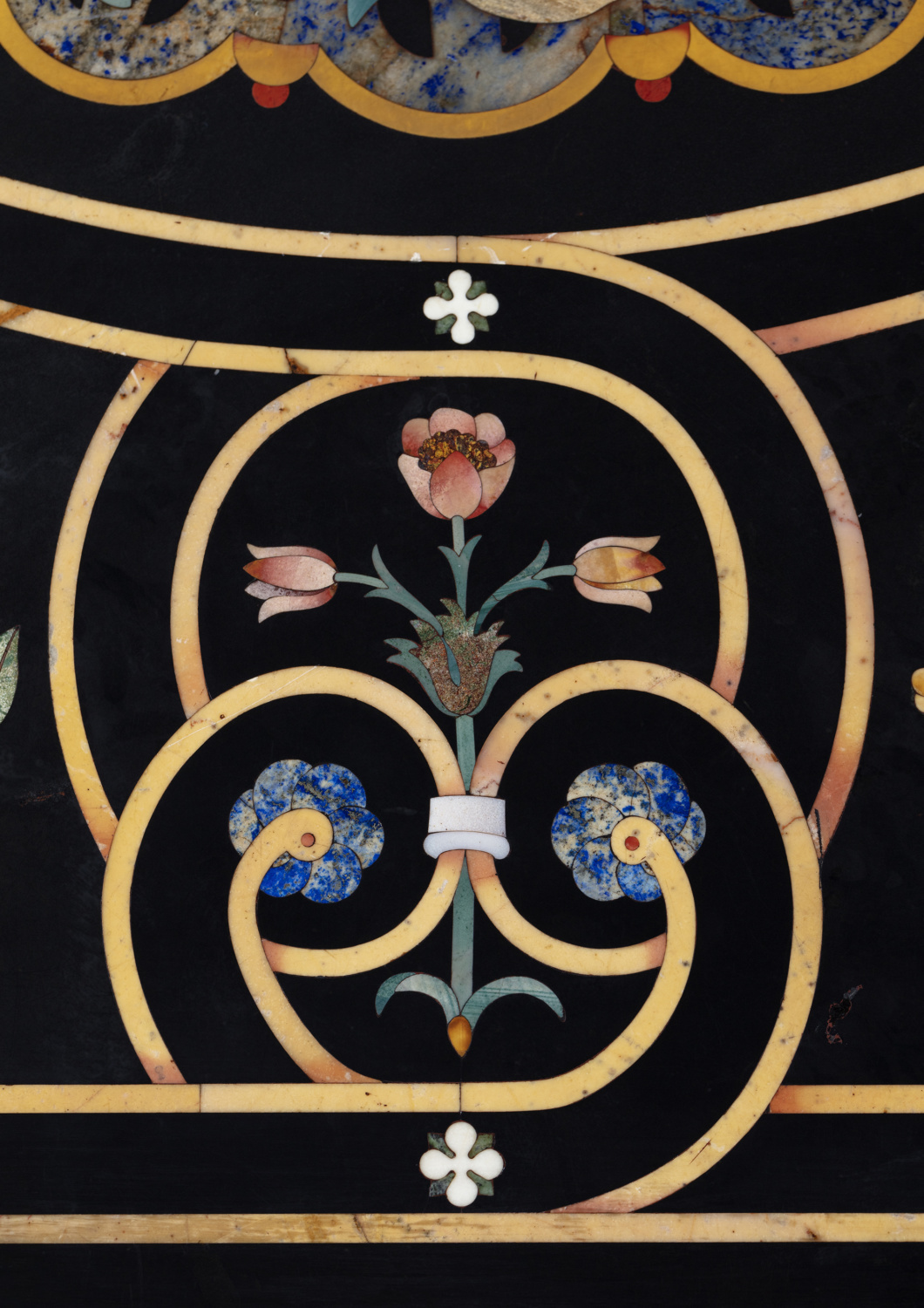 A large pietra dura table top
on a giltwood base
The top: Florence, grand‑ducal workshops, circa 1650
The base: Probably France, late 17th century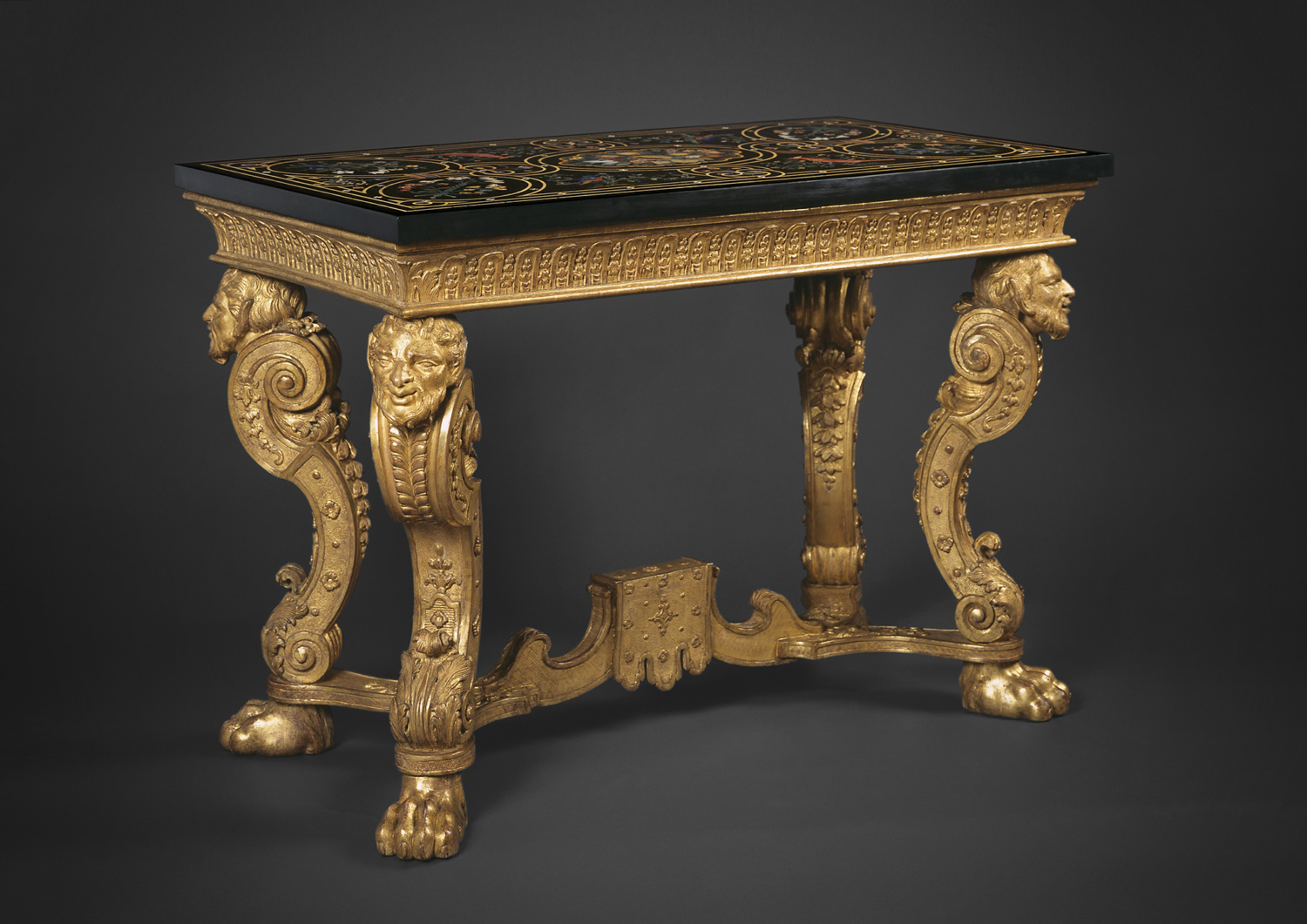 This mid-seventeenth century Florentine pietra dura tabletop, whose pendant is presently at the Palace of Schönbrunn near Vienna, is an impressive example of a production demanding impeccable craftmanship. The table's design, with its many naturalistic motifs, especially of birds and flowers, are undoubtedly derived from the repertory created by Jacopo Ligozzi for the Galleria dei Lavori in pietra dura.
Although Ligozzi's drawings continued to be used long after his death by the Grand Ducal craftsmen—and some elements can surely be recognised on the present table such as the Cardinal, a red bird of American species, the cartoon of which he created around 1604—the composition of this tabletop as a whole is of a very different style.
In particular, the central pattern of a fruit tray is very rare in the Florentine hardstone production and can only be found on two other works: a tabletop in Saint Petersburg and its pendant at Rosenborg Castle in Copenhagen.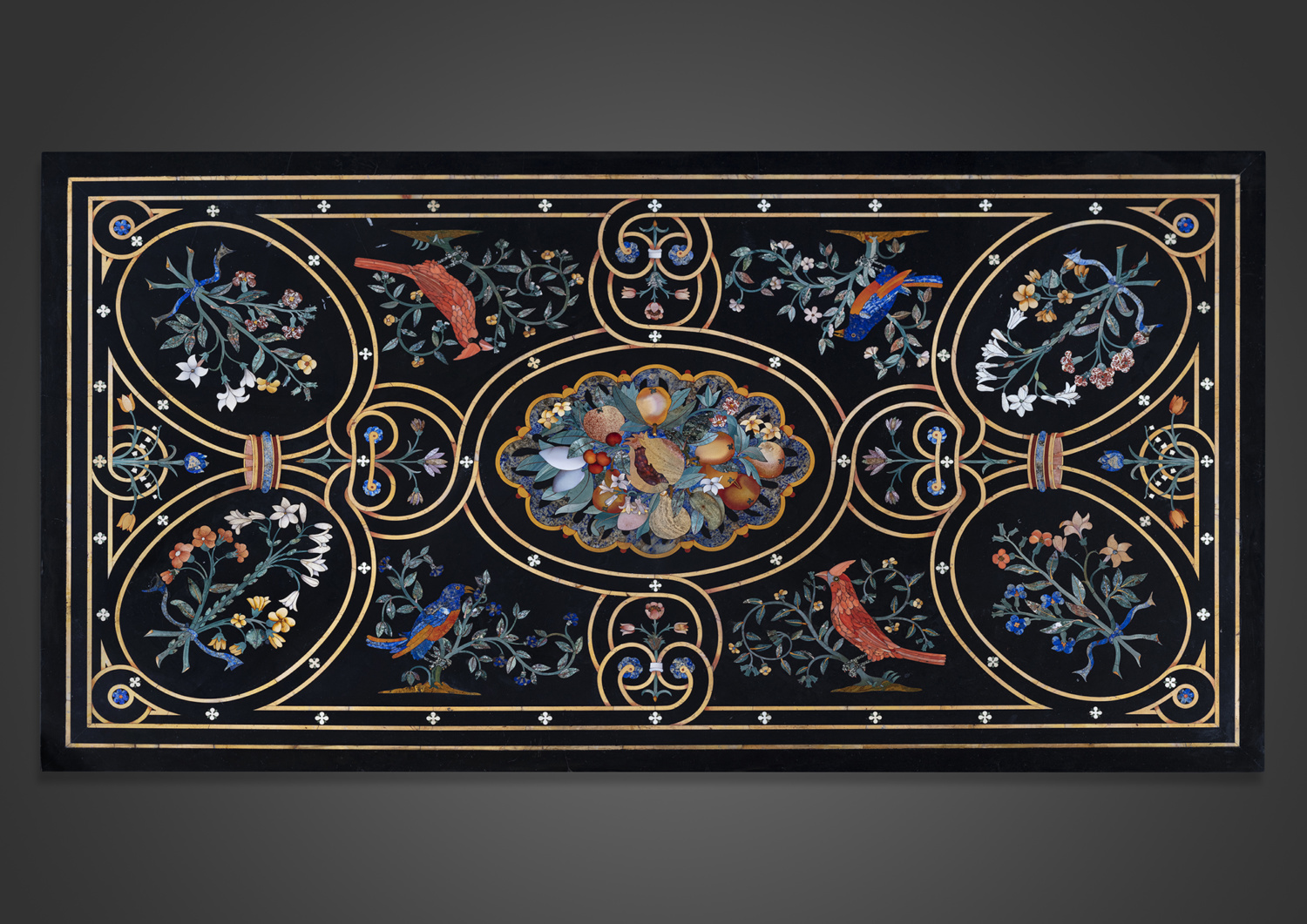 En particulier, le motif central figurant un plateau de fruit est d'une grande rareté dans la production de marqueterie de pierres dures florentine et ne se retrouve que sur deux autres œuvres : un plateau de table conservé à Saint-Pétersbourg et son pendant exposé au château de Rosenborg au Danemark.