Details
Mahogany, patinated and gilt bronze, Wedgwood porcelain
---
H. 149, 5 cm
Bibliography
Herda‑Mousseaux (Rose‑Marie) et al., La Fabrique du luxe, Les marchands merciers parisiens au XVIIIe siècle, cat. exp. 29 September 2018 – 27 janvier 2019, Paris, Musée Cognacq‑Jay, pp. 127, cat. 29
---
Herda‑Mousseaux (Rose‑Marie), « Les marchands merciers, 'marchands de tout, faiseurs de rien' », in L'objet d'art, nº550, November 2018, pp. 66‑71, ill. p. 71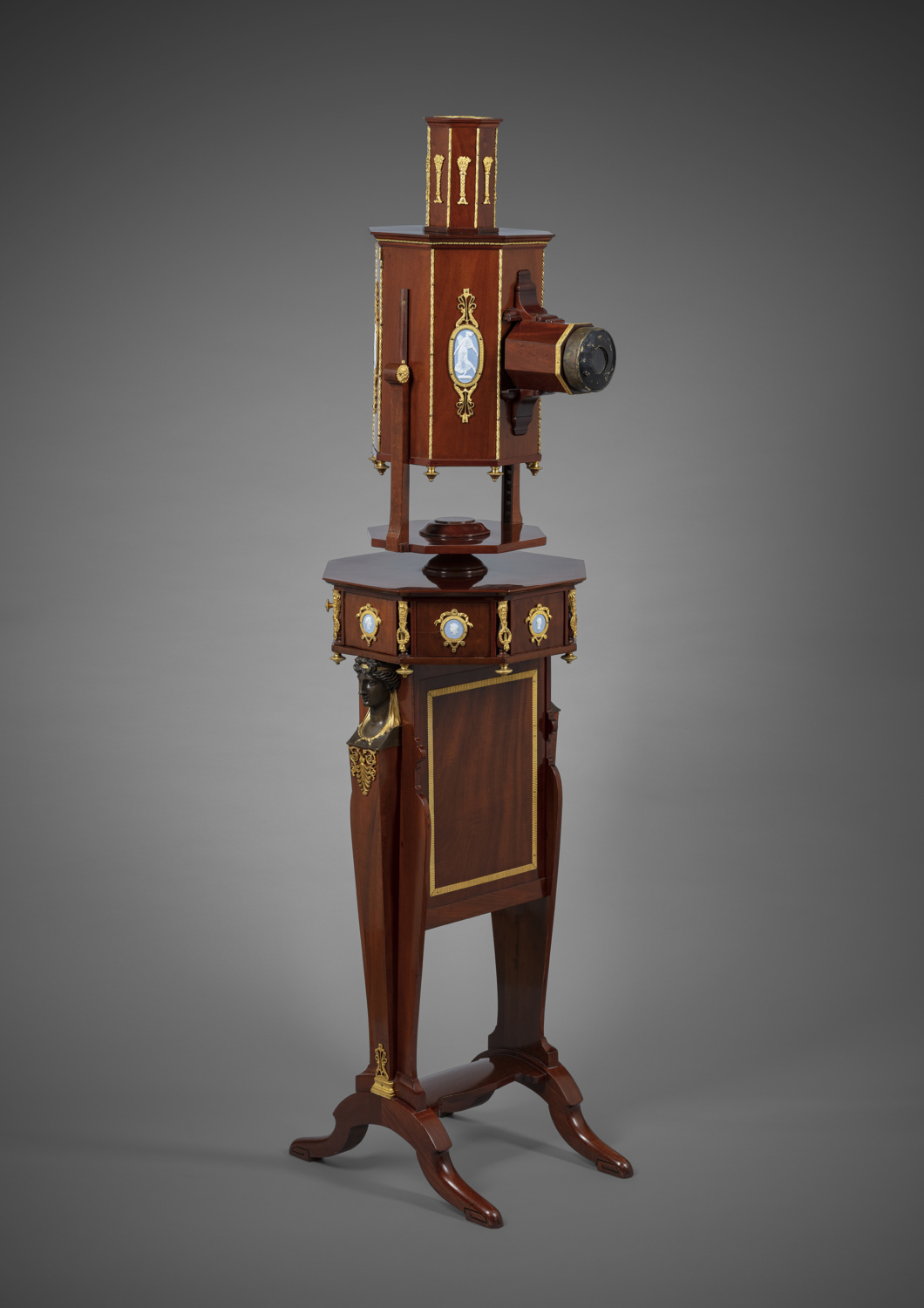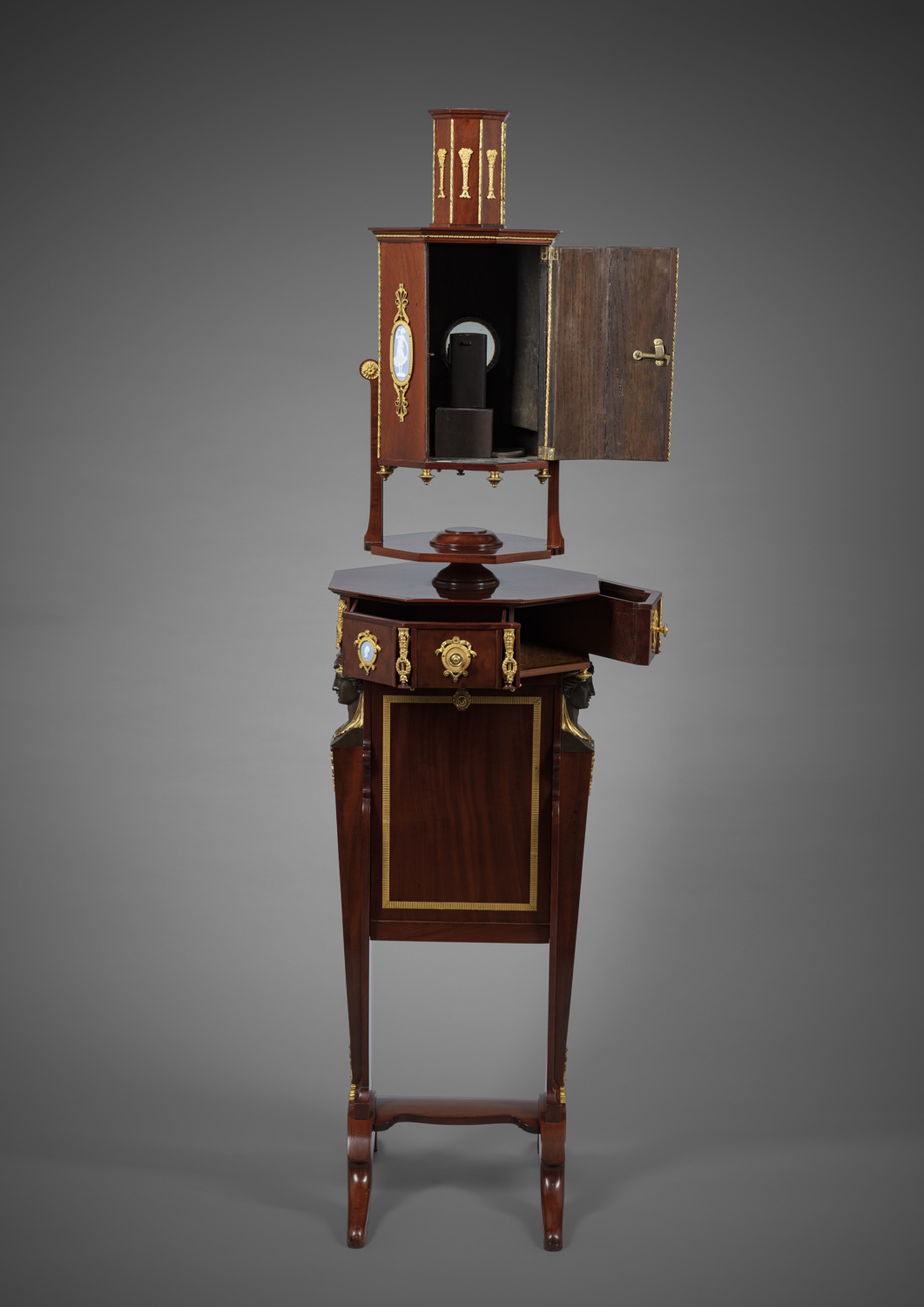 Our magic lantern is unquestionably the most luxurious example ever made. It was probably created in order to decorate a fashionable Parisian interior. Made in France, the lantern shows a strong English influence enhanced by the presence of mounted Wedgwood plaques.
This lantern is characteristic of the taste and style of marchand-mercier Dominique Daguerre (circa 1740-1796) who specialized in the importation of English furniture and Wedgwood plaques, of which he was, from 1787, the exclusive agent. These plaques were later imitated at Sèvres in order to be inserted in various pieces of furniture.
The magic lantern is halfway between the scientific and artistic instrument. It was very successful from the second half of the 18th century until the invention of cinema. Indeed, it was used for didactic and scientific purposes, in the context of research on light, as well as entertainment. It is a typical example of optic instruments known as objective.
The magic lantern is composed of three elements: a light source that projects a painted image on a glass plaque through an objective, which is a convergent lens. It works like a camera obscura, but here the sun and the projected images are replaced by artificial elements: an oil lamp and a painted glass plaque. Several variations exist and the glass plaques sometimes have small mechanisms that allow them to partially activate the image.