Back
Perspective view of the battle of Lawfeld on 2nd July 1747
Louis‑Nicolas Van Blarenberghe (Lille 1716‑Fontainebleau 1794)
Details
Gouache on paper, signed and dated Van Blanrenberghe 1768.
---
55.5 × 89.9 cm
21 ¾ × 35 ½ in.
Provenance
Presented by Louis‑Nicolas Van Blarenberghe to Louis XV in 1768 as his masterpiece of admission to the post of "Peintre de Batailles"
---
Baron Mayer Amschel de Rothschild (1818‑1874), London
---
His daughter, Hanna Primrose, Countess of Rosebery (1851‑1890), Mentmore
---
Her grandson, Neil Archibald Primrose, Earl of Rosebery (1929)
---
Mentmore sale, Sotheby's London, May, 25th 1977, lot 2613 (9,500 livres)
---
Private collection, France
Literature
Mentmore, II, Edinburgh, 1884, p. 38, nº41
---
A. Blum, "Boxes and Miniatures by the Van Blarenberghes", in: The James A de Rothschild Collection at Waddesdon Manor, Gold Boxes and Miniatures of the Eighteenth Century, Fribourg, 1975, p. 245
---
M. Maillet‑Chassagne, Une dynastie de peintres lillois, les Van Blarenberghe,
Paris, 2001, pp. 82 and 86
---
M. Maillet‑Chassagne and I. de Château‑Thierry, Catalogue raisonné des œuvres des Van Blarenberghe 1680‑1826, Lille, 2004, nº2‑111‑2, pp. 141, 145‑6
---
I. de Château‑Thierry, "Miniatures et grands formats : la guerre et le plaisir", in: Les Van Blarenberghe. Des reporters du XVIIIe siècle, cat. ex., Paris, Musée du Louvre, 2006, p. 50
Back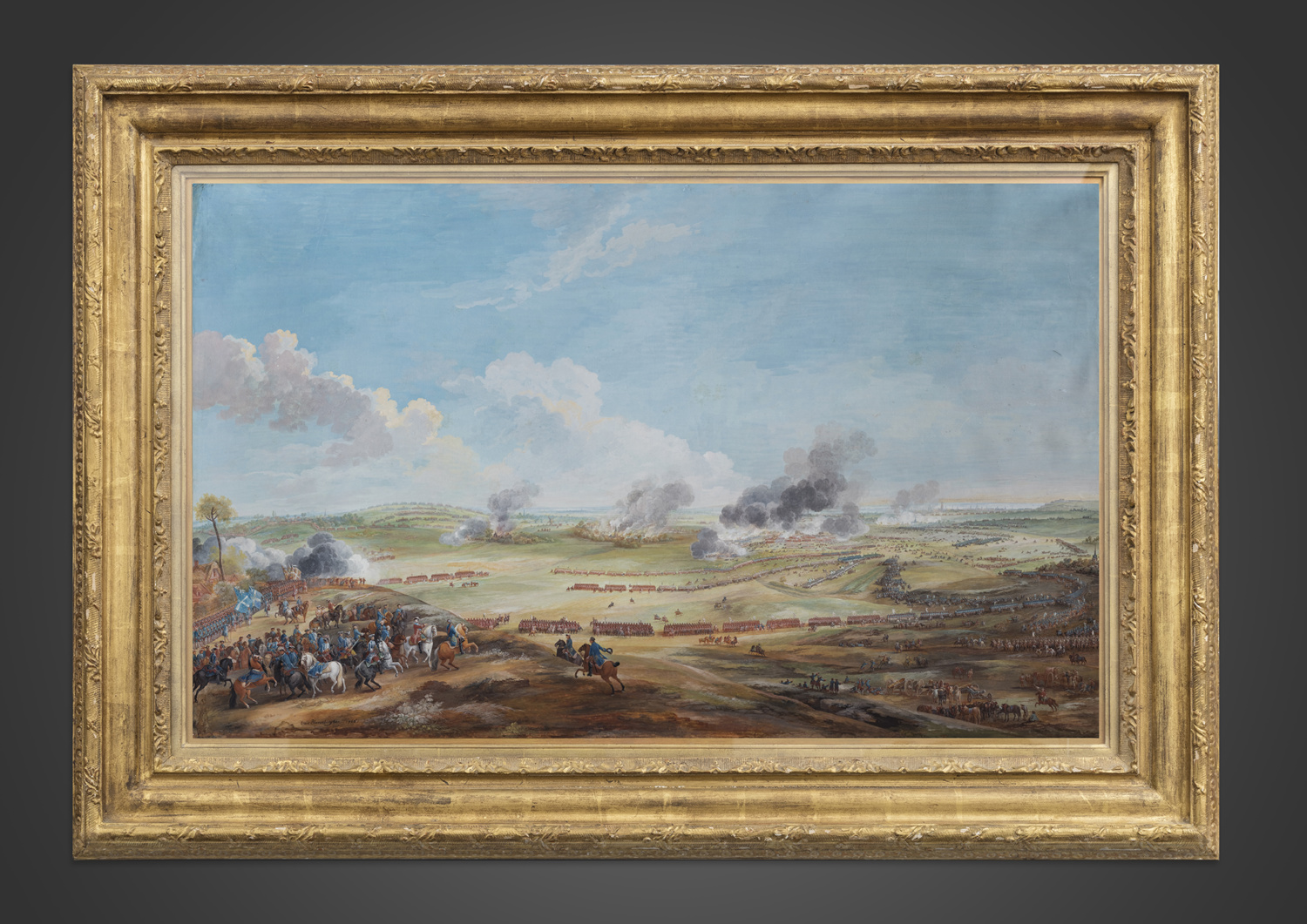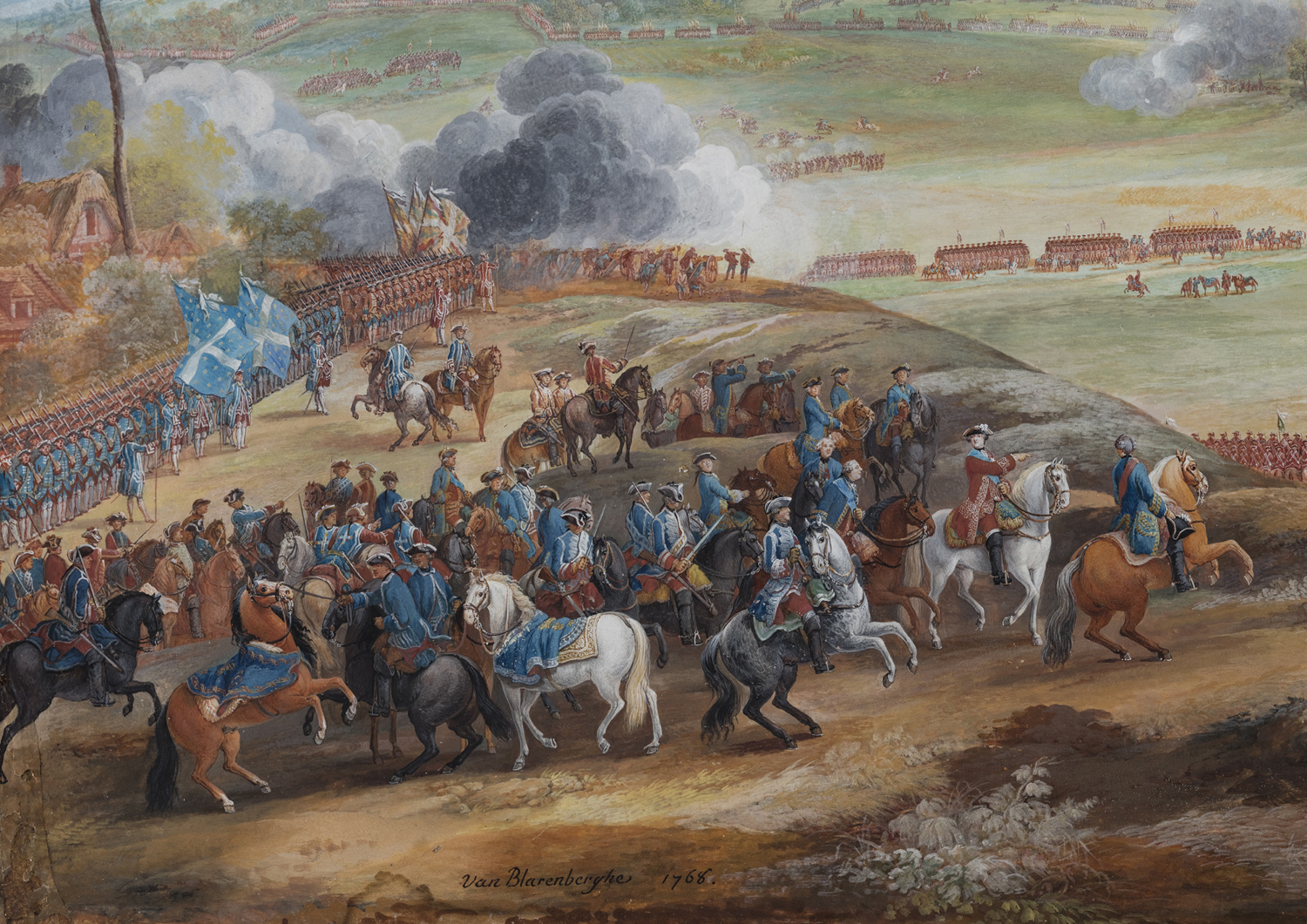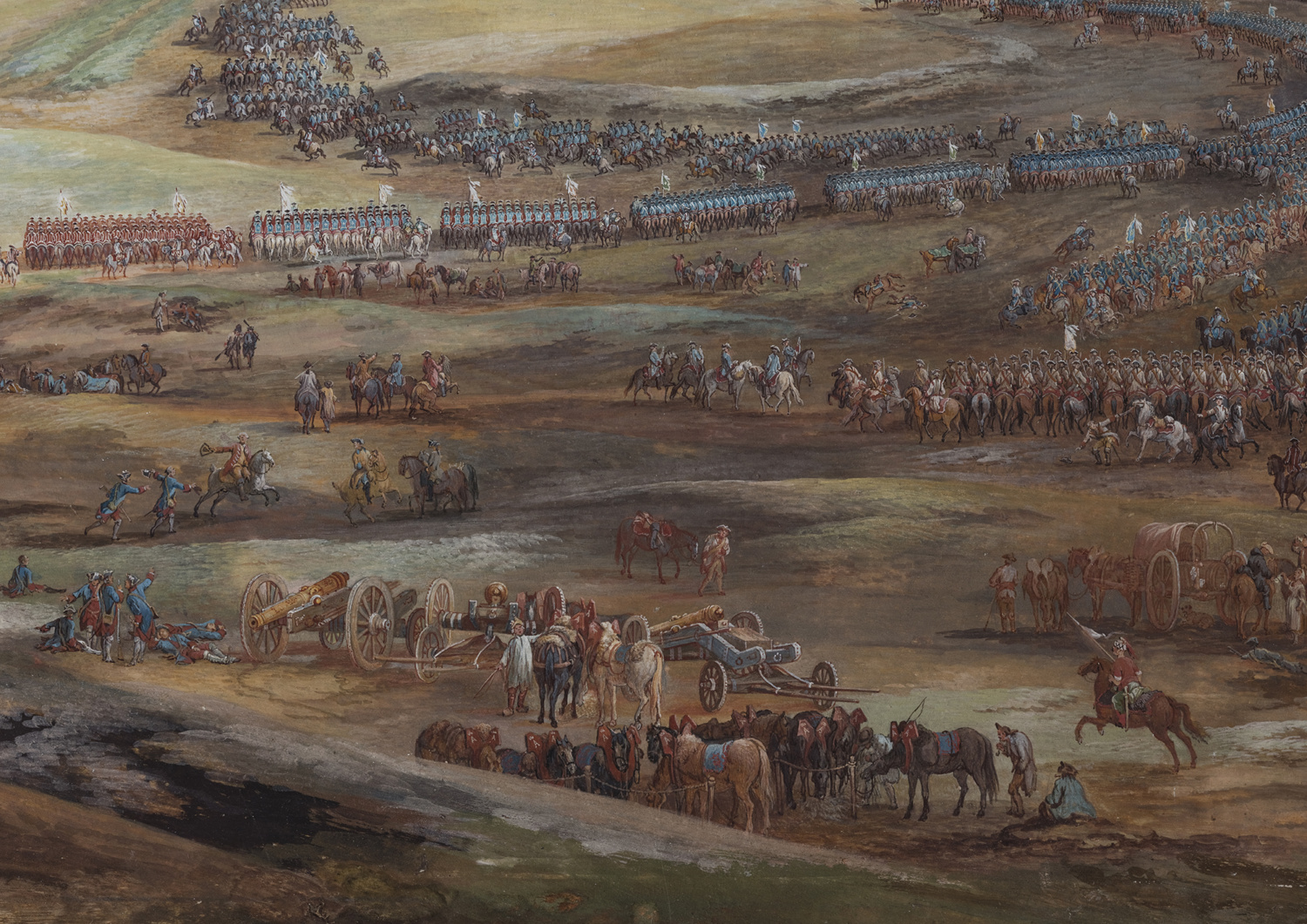 Perspective view of the battle of Lawfeld on 2nd July 1747
Louis‑Nicolas Van Blarenberghe (Lille 1716‑Fontainebleau 1794)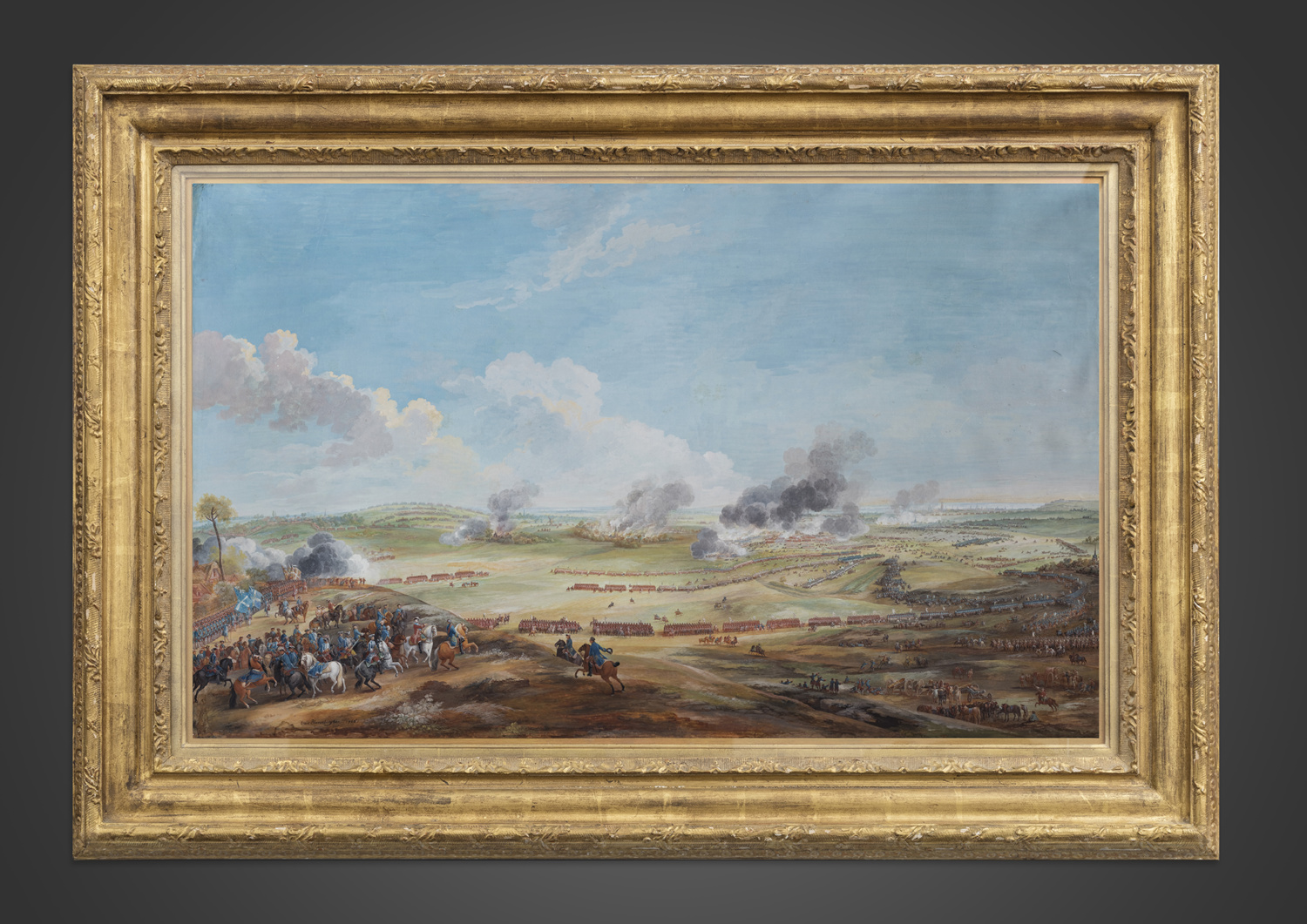 Louis-Nicolas Van Blarenberghe presented this virtuoso gouache, of one of the main battles of the War of the Austrian Succession, as his masterpiece of admission for the role of "Peintre de Batailles", of which he obtained the patent on January, 1st 1769. He was granted a second patent in 1778, when Louis XVI commissioned him a series of gouaches inspired by the same Flanders military campaign for the King's private apartments in Versailles.
Van Blarenberghe, no doubt inspired by the twenty-three views of the Lawfeld Battle by Jean-Baptiste Berthier, painted this decisive battle several times on large and small scales, but always with the same concern for rendering details. A scene painted on a snuffbox's cover, housed in the Louvre, has a similar composition to the present gouache.
This work was part of the collection of Baron Mayer Amschel de Rothschild (1818–1874), hanging in the castle he built in Mentmore, Buckinghamshire. Baron Rothschild had a special interest for Van Blarenberghe's works. At the important auction that dispersed the content of the magnificent house in 1975, there were no less than fifteen works by members of this artist's dynasty.