From Wednesday May 4 – Sunday May 8, 2022
10 am – 6 pm
In a new cross-Atlantic partnership, Villa Albertine will host an exhibition from May 4th-8th organized by Paris-based Galerie Kugel, offering a unique portal into the luxury market of 18th century France. Villa Albertine is a new kind of cultural institution, working to nurture a shared exploration of arts and ideas between France and United States. In line with this mission, through a rigorous study of past cultural influence, this five-day exhibition sheds new light on contemporary trends, debates, and artistic evolution.
"Marchands merciers" were the tastemakers of the 18th century French luxury market. Described by Diderot in his 1751 Encyclopédie as "makers of nothing, sellers of everything", they were members of a powerful corporation, launching trends that define French art and art de vivre to this day.
Marchands merciers imported luxury materials from all over the globe to Paris. They also worked with the best Parisian artists and craftsmen, influencing the design of furniture and new artworks to appeal to the tastes of their most exclusive clients, including the Kings of France, the Marquise de Pompadour, and Queen Marie-Antoinette.
The marchands merciers—retailers, importers, designers, and decorators all wrapped in one— were at the heart of the French luxury industry boom in the 18th century. They were also active on the secondary market, buying up collections at auction and acting as agents for their clients, sourcing rare paintings and sculpture from across Europe.
The artworks presented in this exhibition (over thirty pieces) will provide a chronological survey of some of the most influential dealers of the time. Some of these works bear a direct provenance from the dealers, while others act as illustrations of their tastes and various specialties.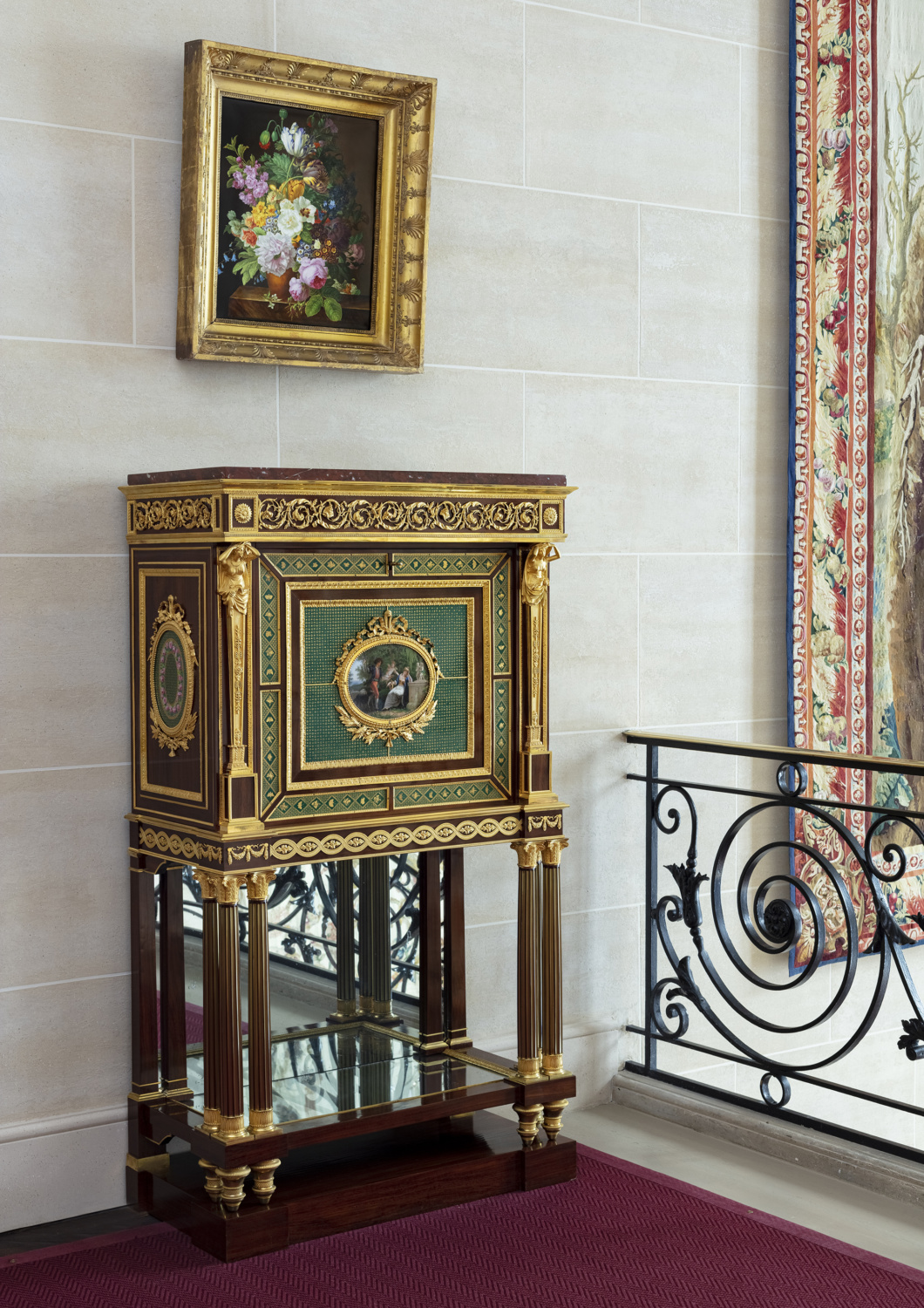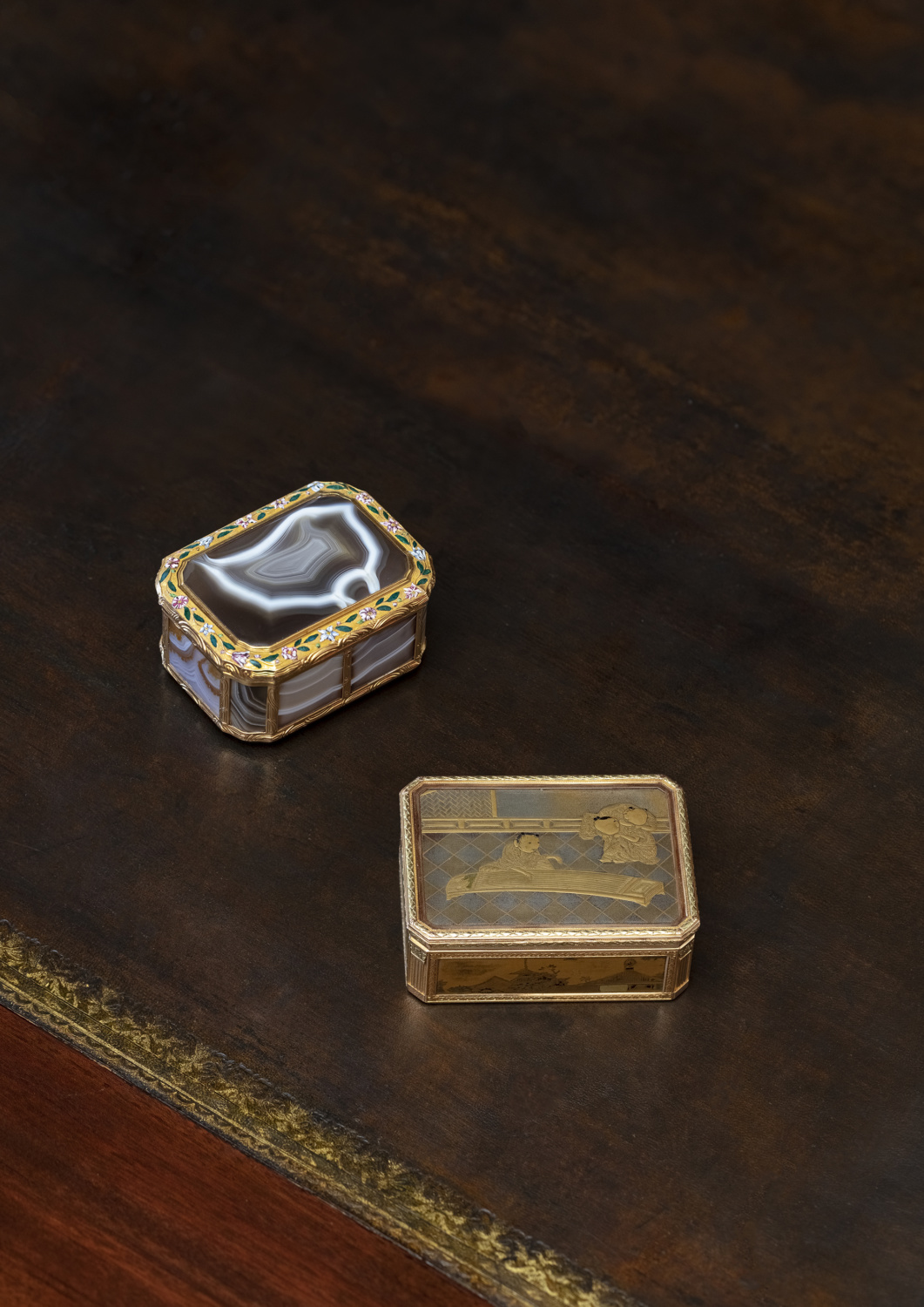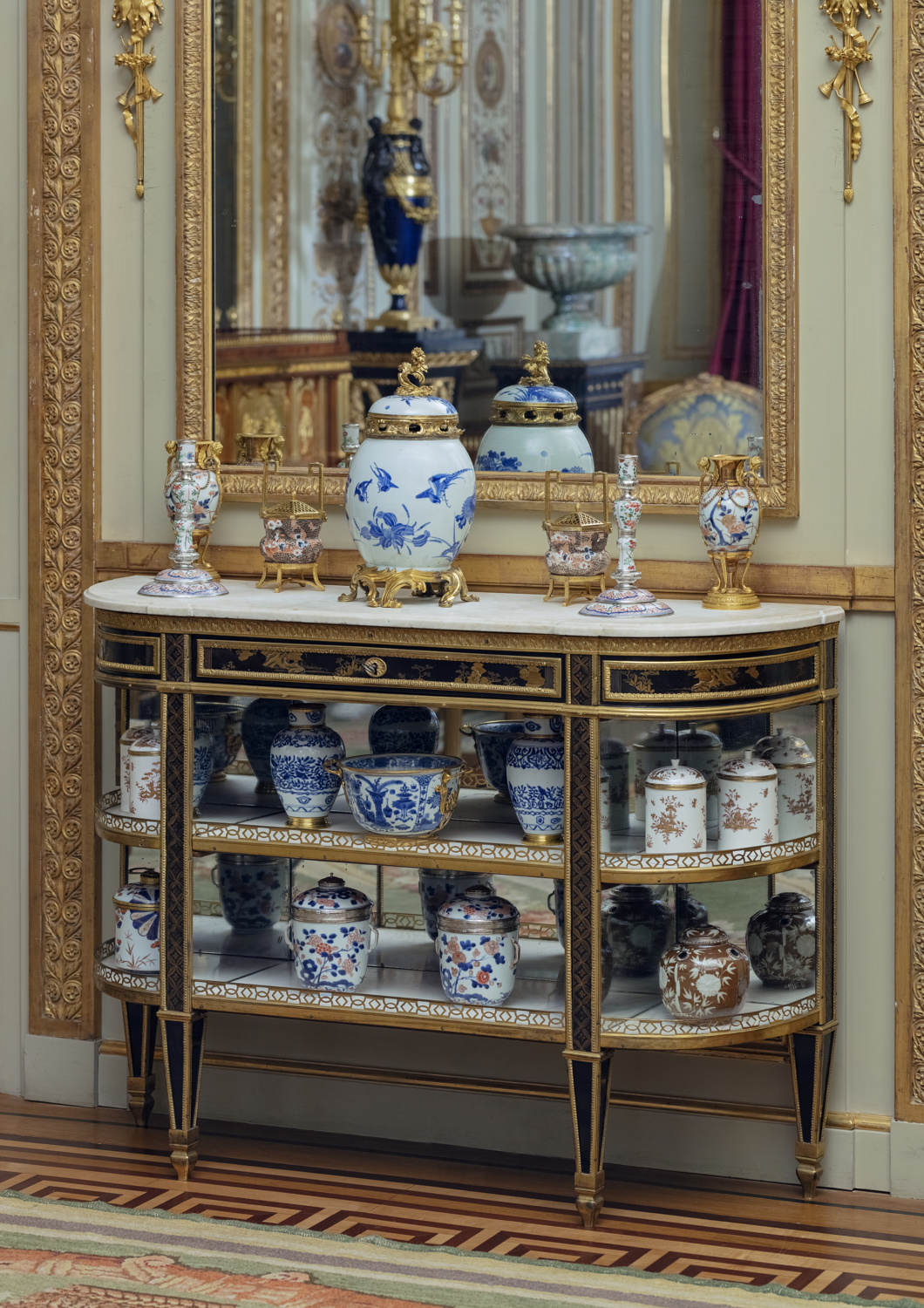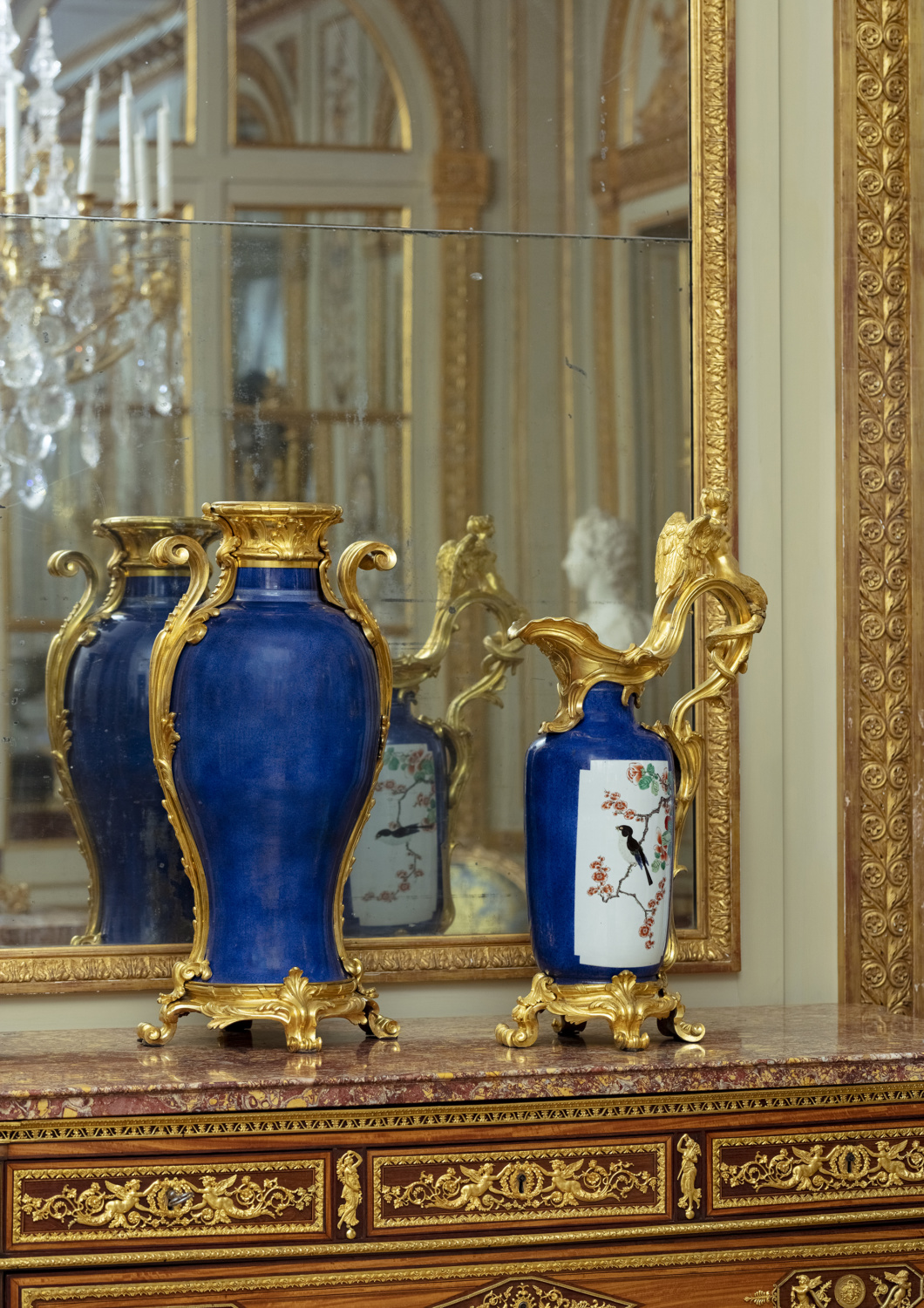 A drop-front secrétaire by Louis-François Bellangé commissioned by Alexis Delahante
Agate and Japanese lacquer mounted snuffboxes
Chinese and Japanese porcelains with 18th century mounts on a console by Claude Saunier
A monumental blue Chinese porcelain vase and a ewer bearing the Estherázy coat-of-arms in Famille Verte Chinese porcelain, both with Louis XV gilt bronze mounts