Back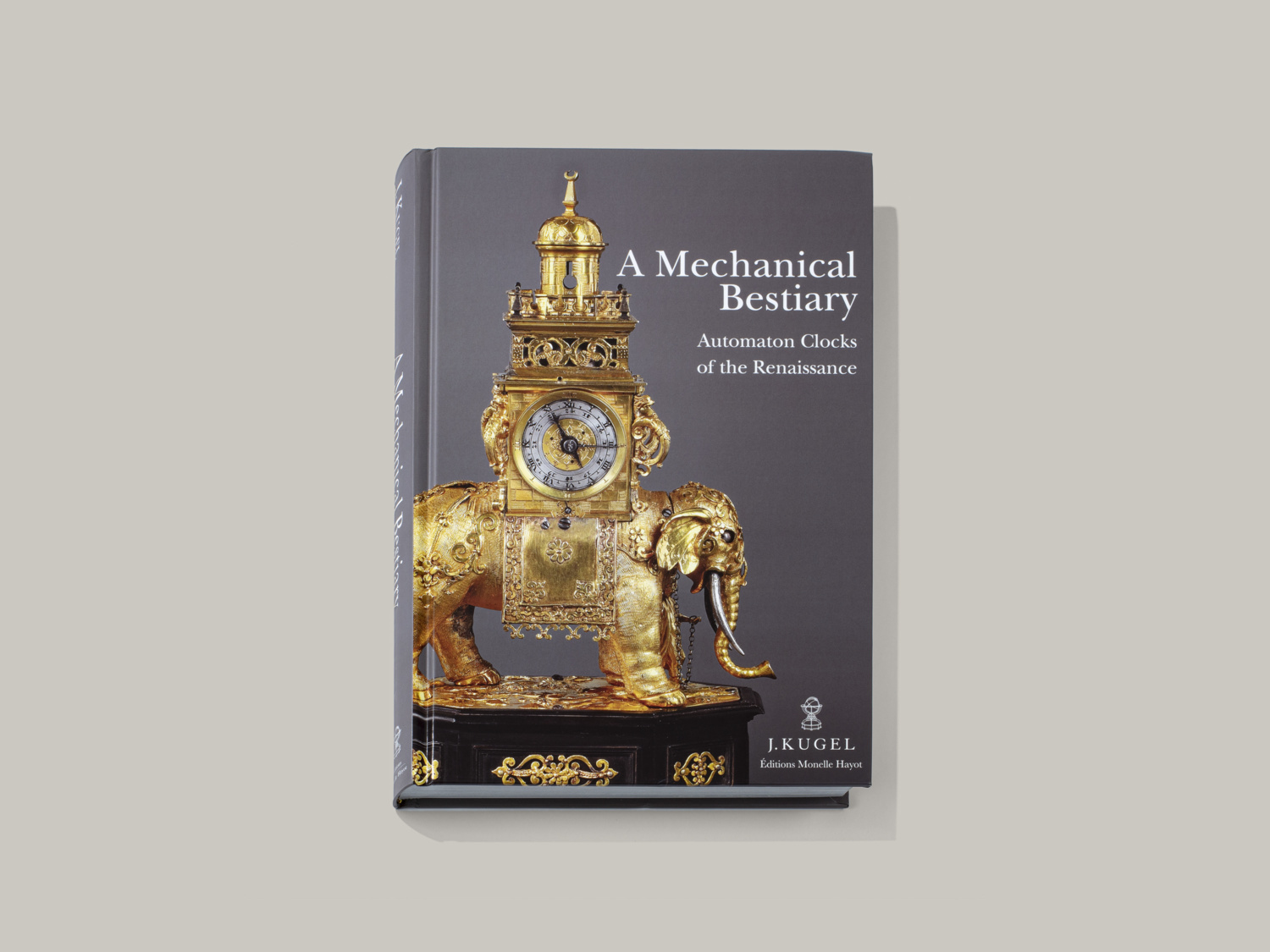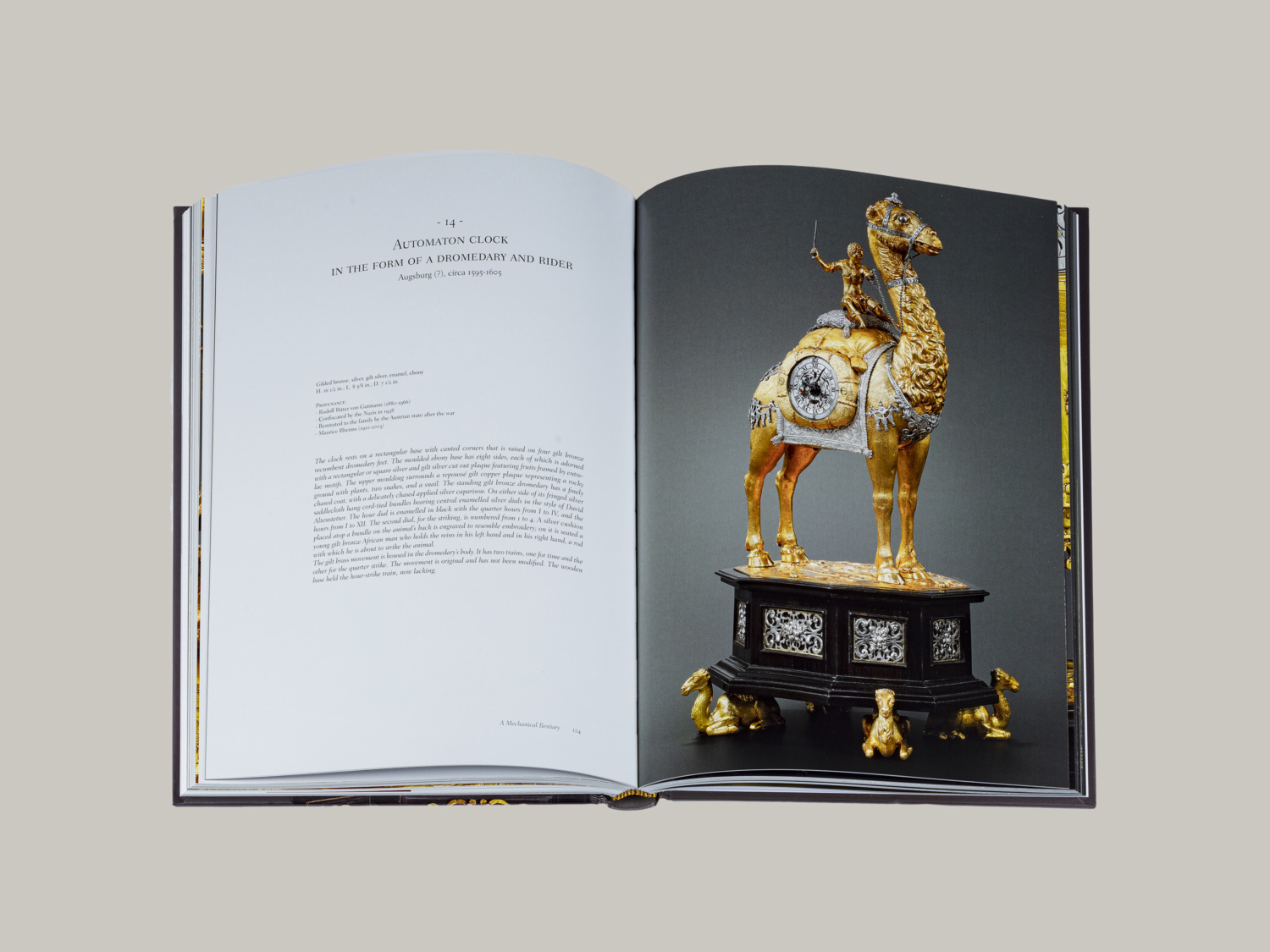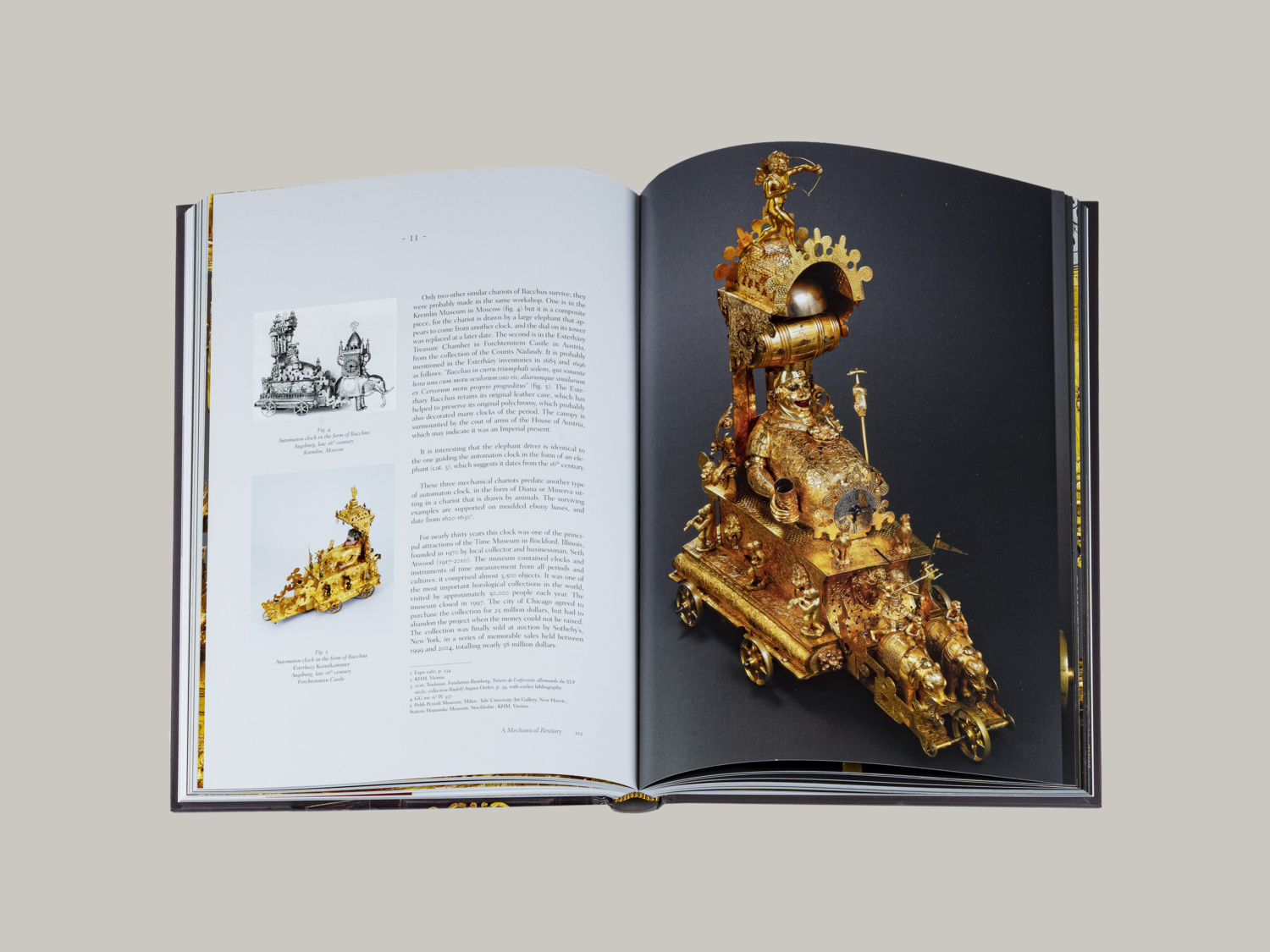 A Mechanical Bestiary
Automaton Clocks from the Renaissance
Text in English by Alexis Kugel
French version / English version
200 pages
Éditions Monelle Hayot
59 €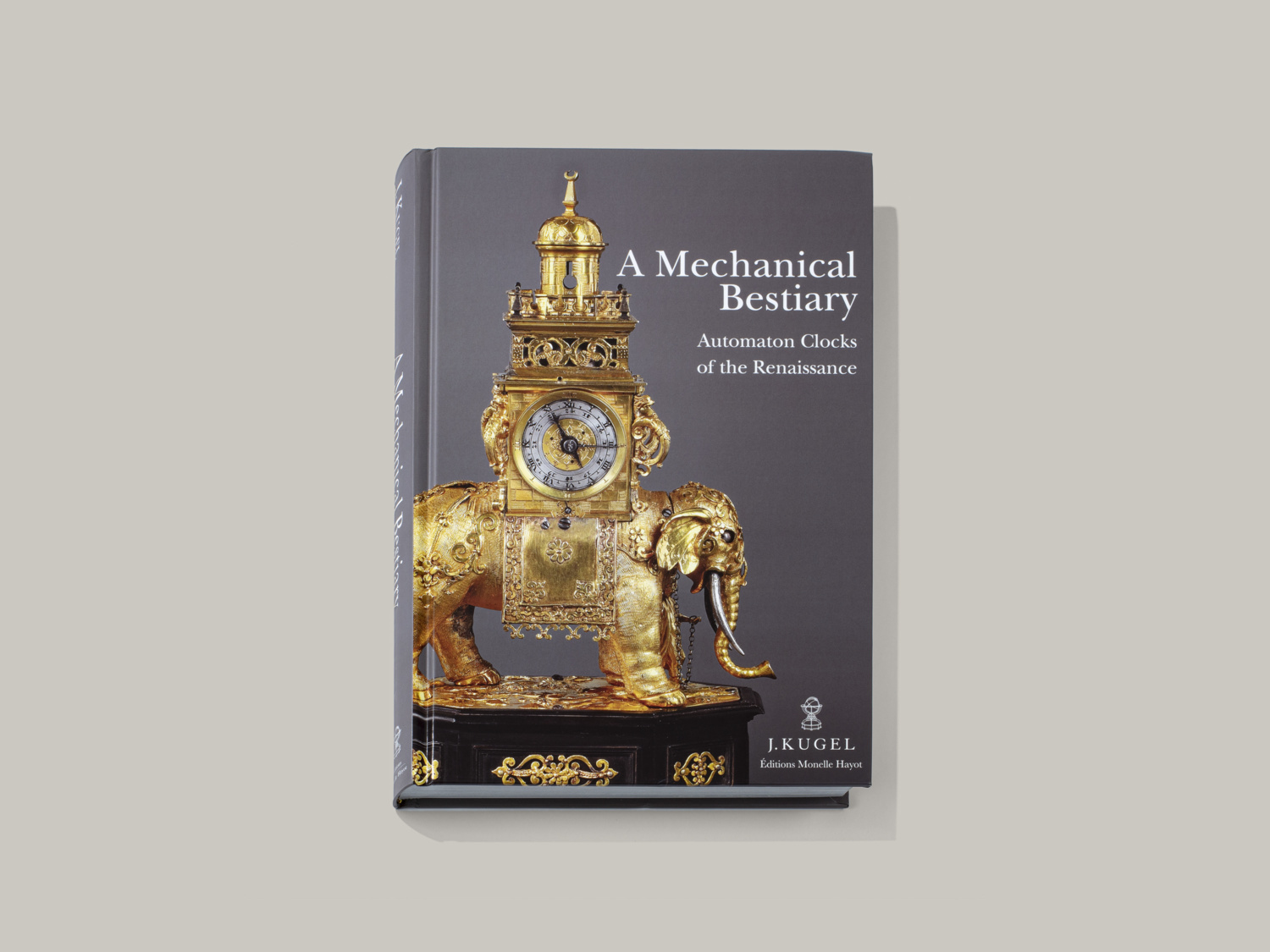 This exhibition, Galerie Kugel's tenth, continues the tradition of seeking out little-known but fascinating fields in the art world. Renaissance automaton clocks have never been the subject of scientific study, authors of horological reference works devoting at best merely a chapter to them.
These automaton clocks date from 1580 to 1630 and were for the most part created in Augsburg, the main German artistic centre of the time. These wonderful objects combine the arts of sculpture and horology. Rivalling in fantasy and ingenuity, they fascinated the European courts. Today, they can be found in museums holding great princely collections in Vienna, Dresden, Munich. Automaton clocks were also used as diplomatic presents.
The thirty-one automaton clocks presented in this exhibition and book are the largest group ever displayed. While studying them we have made surprising discoveries. For example, the troubling similarities between some of the most extraordinary anonymous clocks displayed here: the Elephant (cat. 3), the large Pacing Lion and his Tamer (cat. 7), the large Seated Lion (cat. 9), and the Chariot of Bacchus (cat. 11), which strongly argue for their having been produced in the same workshop. Among all the clocks published in this book, only one comes from Nuremberg (cat. 21). The chronological presentation that we chose also led us to rethink the conventional dating of certain pieces.
The title "Mechanical Bestiary" is somewhat restrictive, for among the clocks presented here, a quarter represent human figures without animals, and certain pieces possess no mechanical movements. Yet the thirty-one pieces assembled here clearly form a homogeneous and coherent whole. All were created for the same reason: to amuse and delight the collectors of their time.